PRICE
Sale price
Rs. 200.00
Regular price
Rs. 250.00
Unit price
per
Sale
Sold out
View full details
Free sample is a single serving (3-10 g) for trial
Get a free sample for every Rs. 500 of purchase
Add a product other than items being purchased
Free Sample must be added before Checkout
Delivery Information
Orders are shipped within 2 business days from payment. Delivery ranges from 3-9 days depending on your location.
Product Description
Unlike refined sugars, Coconut sugar has a lower glycemic index, it is higher in essential nutrients and has 16 vital amino acids. Our coconut sugar is sourced from a small and independent family enterprise in Pollachi, Tamil Nadu. It is Unprocessed, Unrefined and Natural. Use as a substitute to sugar, use in baking.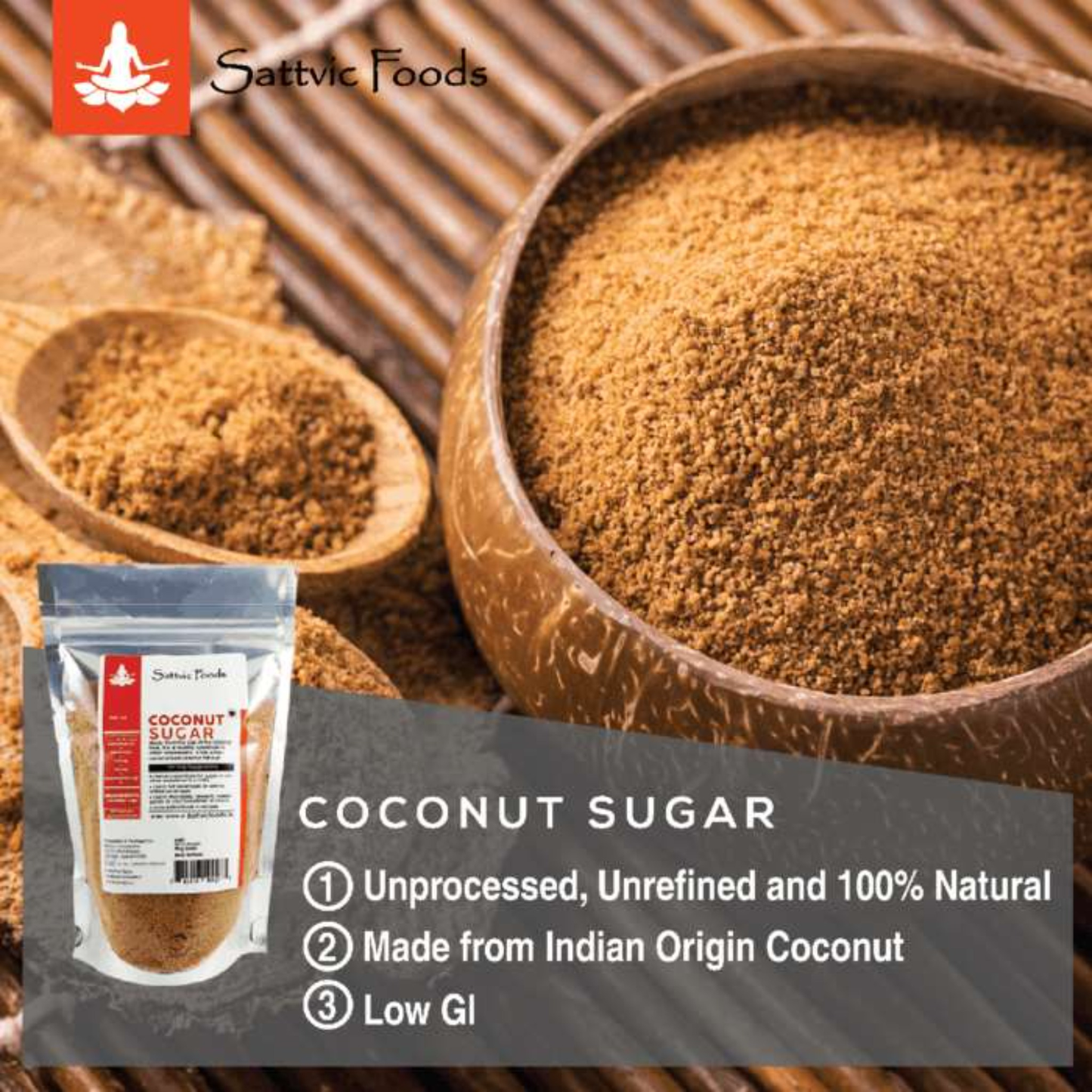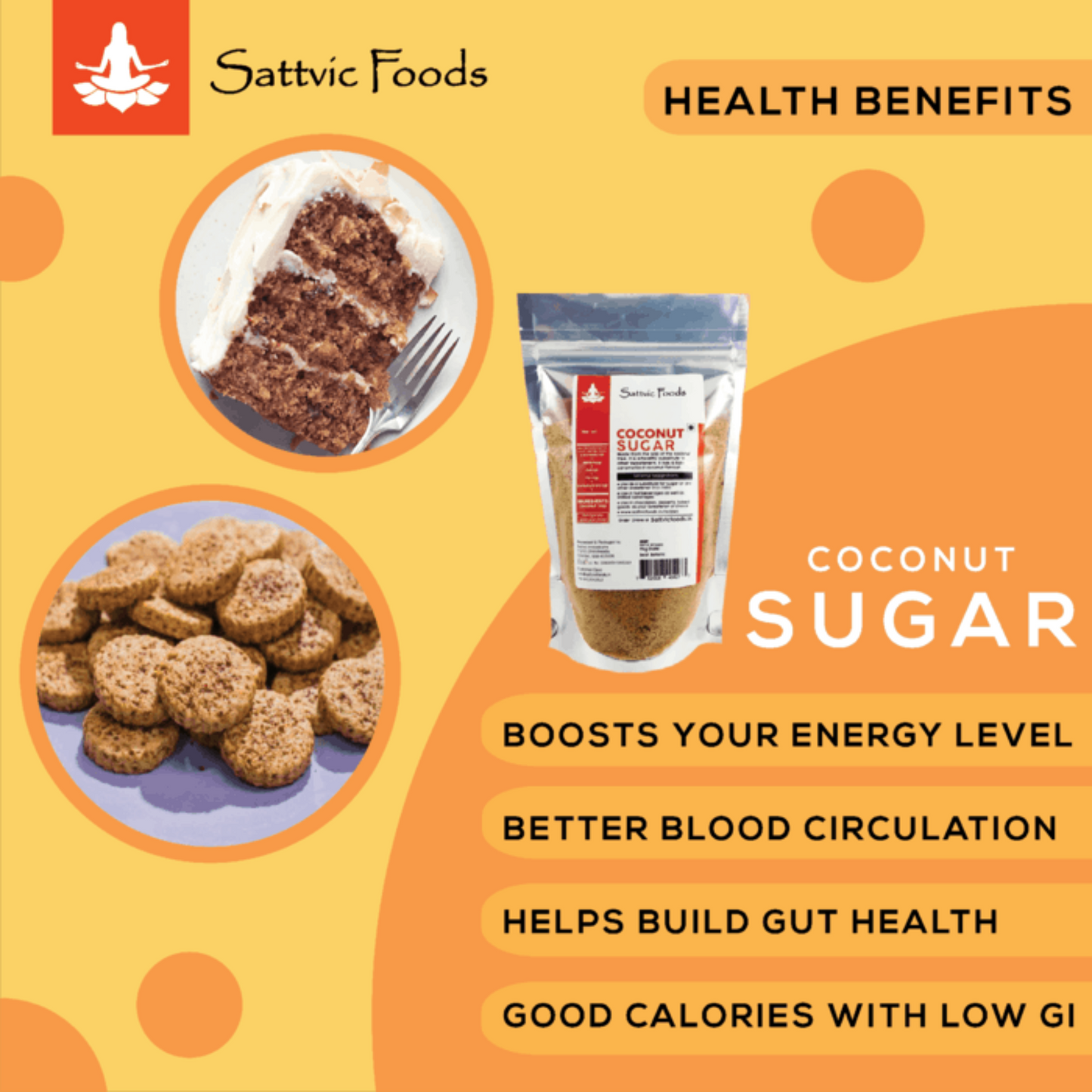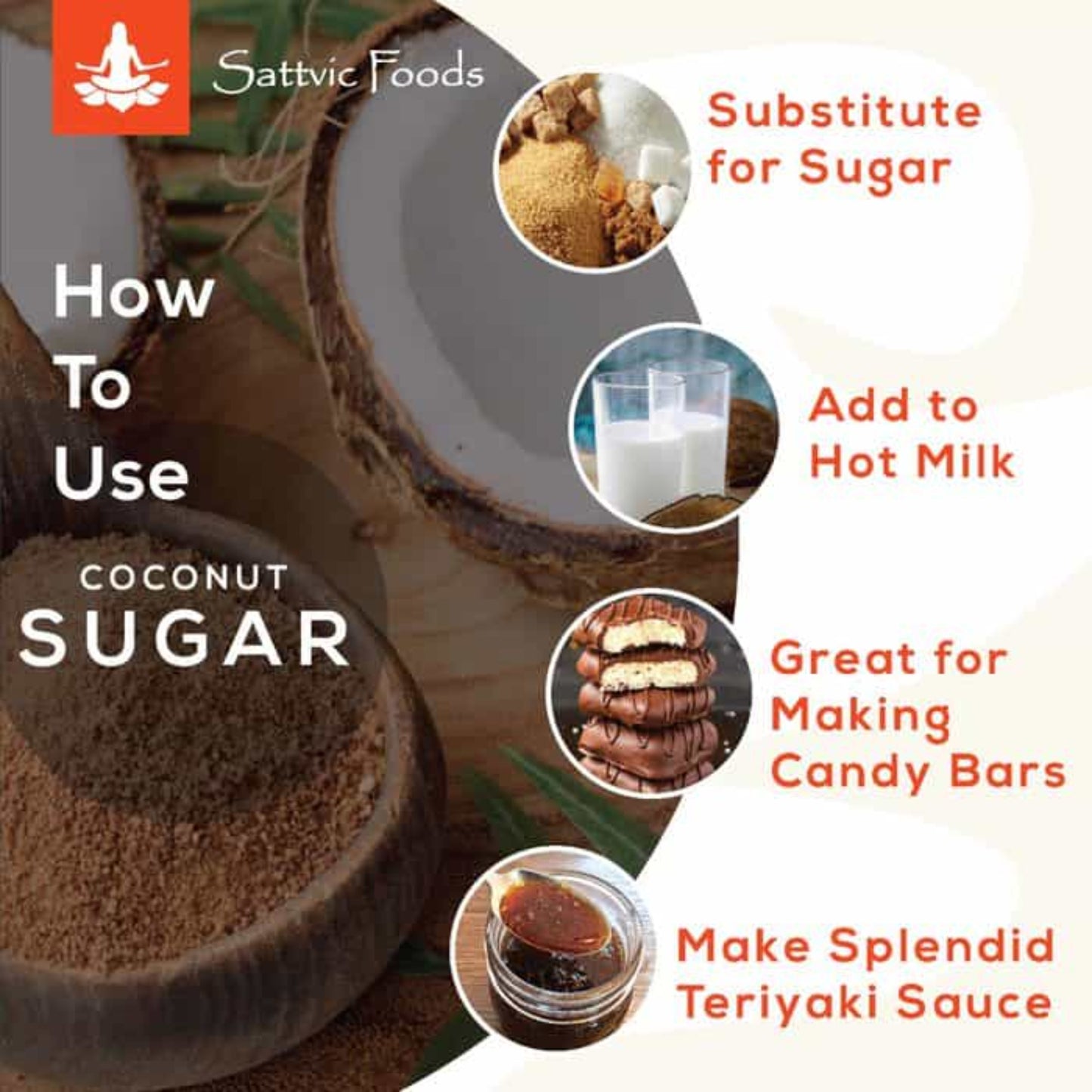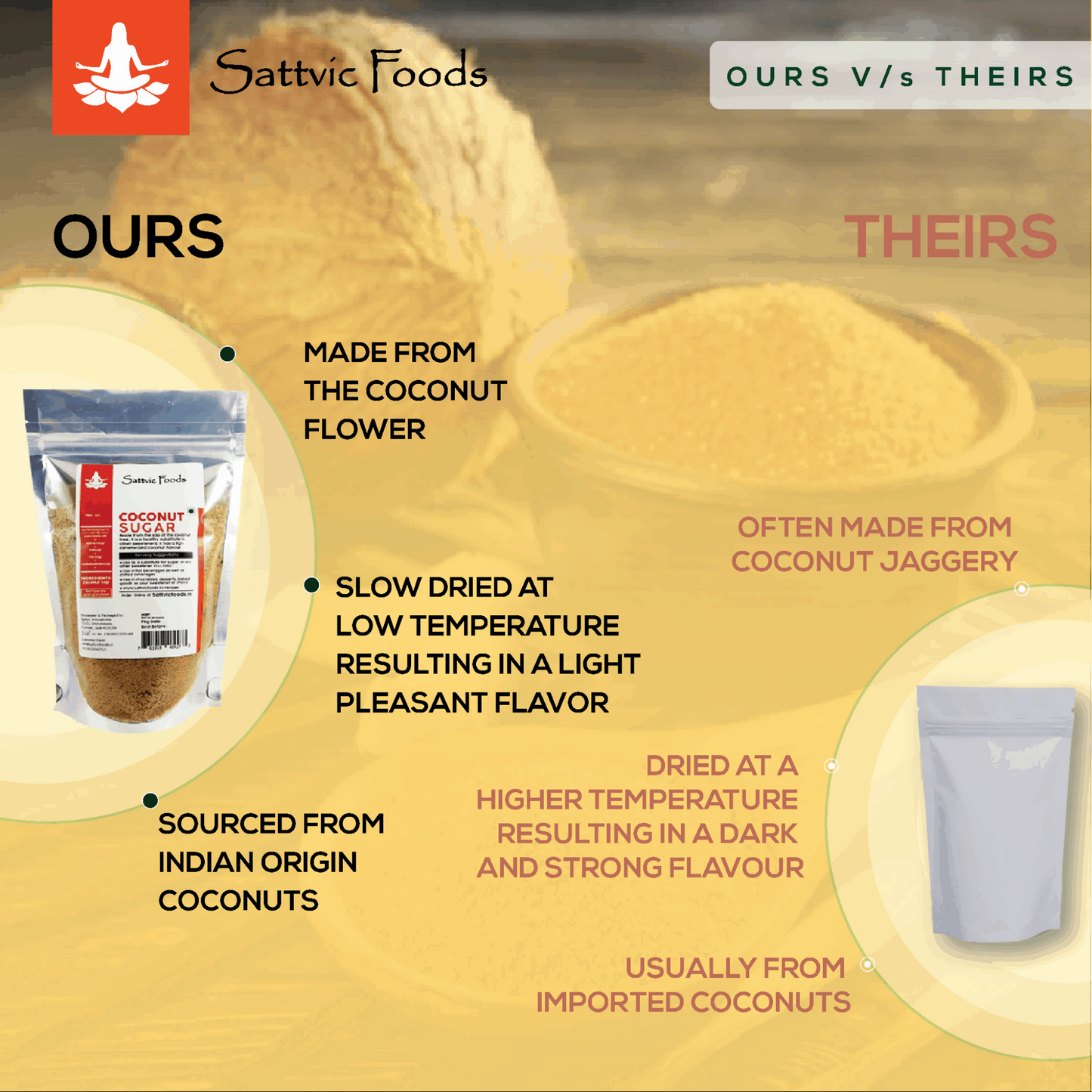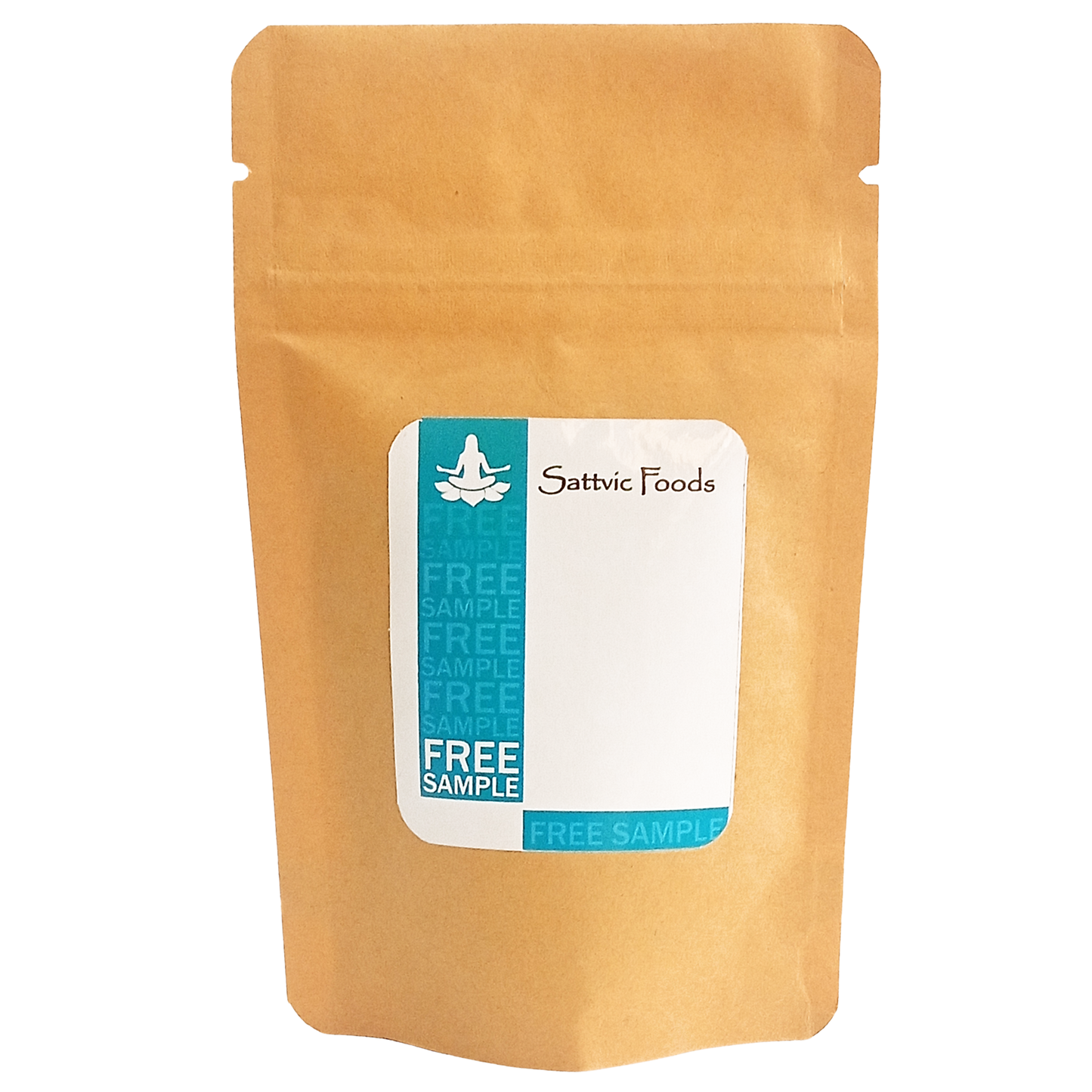 Perfect!
I am really happy with that product, the taste is very nice and it helps me with my blood sugar!
Perfect sugar replacement
Perfect replacement for white sugar. Value for money product. Very healthy for our life. Made of coconut. Eat sweet without worry.
Sweet as sugar but has >> good nutrients and >> less fructose . A >> better alternative to table ...
Coconut sugar comes from the sap of the cut flowers of the coconut palm.
I am always looking for ways to make healthier food choices.
I feel guilty every time I add white sugar to my cup of tea. I have started reducing its amount gradually but after a point I don't enjoy the taste of less sweet tea :(
So I have tried adding jaggery powder to tea and even for baking.
It is not as sweet as sugar. But it's still a good alternative.
I was keen to try coconut sugar
The packing
It is a good quality ziplock pouch. The zip closes it well to keep the sugar fresh. It is a stand up pouch.
Coming to the product.
It is almost like jaggery powder in color and texture.
It is quite sweet and has a caramel and mild nutty taste to it.
There is a toasted flavour too.
It can replace sugar almost 1:1.
Coconut sugar vs table sugar
COCONUT SUGAR HAS >>>>
Less fructose
Low glycemic index - around 35 which is good - it is a measure of how quickly a food raises your blood sugar levels.
Good amounts of inulin which is a type of dietary fiber you don't digest in your upper gastrointestinal tract. Instead, inulin acts as a prebiotic, feeding your intestinal bifidobacteria (a probiotic).
Inulin supports gut health, prevents fatty liver disease, obesity, colon cancer, balances blood sugar, facilitates lipid (fat) metabolism, bone mineralization, and improves immunity.
Trace amounts of vitamin C, potassium, phosphorous, magnesium, calcium, zinc, iron and copper. Coconut sugar also provides small amounts of phytonutrients, such as polyphenols, flavonoids and anthocyanidin, and antioxidants.
Has no artificial ingredients and is not chemically altered in any way.
TABLE SUGAR >>>>
Has More fructose - is harmful for liver and fattens.
Doesn't contain any vital nutrients and therefore supply "empty" calories.
High glycemic index between 60 a 75 which is bad and
Increases threat of diabetes, obesity and high BP and many lifestyle diseases
Is highly processed
~~~~~~~~~~~~~~~~~~~~~~~~~~~~~~
The United Nations' Food and Agriculture Organization named coconut palm sugar the most sustainable sweetener in the world in 2014. The trees use minimal amounts of water and fuel, especially compared to sugar cane production, and produce for about 20 years.
So coconut sugar is slightly better than white sugar but is sugar still.
There's a little goodness along with the not so good sugar.
Replacing white sugar with it makes sense.
Use in moderation only.
Hope this helped.