Regular price
Rs. 250.00 INR
Regular price
Sale price
Rs. 250.00 INR
Unit price
per
Sale
Sold out
Share
About
Dried Oyster mushrooms are popularly known as 'dhingri' in India and grow naturally in temperate and tropical forests on dead wooden logs. It is one of the most suitable fungal organisms for producing protein-rich food from various forest wastes without composting. It has a nutty, subtle flavour that goes well in soups, stews and sauces.  

It can be used as a replacement for button mushrooms. Their colouring varies from snow grey to pale brown. Although the drying process allows for some flavour intensity, dried Oyster mushrooms are still rather mild and sweet. Once reconstituted they have a soft fragile texture with good melting qualities and a light fruity fragrance.
Source
Our Dried Oyster Mushrooms are sourced from Nagpur, Maharashtra.
How To Use

Just Soak in lukewarm water for 7-8 mins to rehydrate.

Use in soups, stir fry, sauces and risotto.

Use as a replacement for button mushrooms.
Health Benefits



Improves Immunity- Oyster Mushrooms contain complex carbohydrates made up of small sugar molecules known as polysaccharides, more specifically they contain certain polysaccharides, beta-D-glucans. This helps to improve immunity.
Boosts Brain Health- 

Increase Brain Health as Oyster mushrooms are rich in many of the nutrients believed to enhance brain function.

Regulate Blood Sugar- 

Oyster mushrooms improve blood sugar levels and other aspects of health when consumed as part of the diet.

Benefit Heart Health- Eating oyster mushrooms may reduce heart disease risk factors like high blood pressure and cholesterol.
Why Buy Ours

We use the Blue Ulmarius variety as it has a great umami taste and can be used as a button mushroom replacement.
We specifically ask our farmers not to use chemicals like formaldehyde and Bavastin as these have cancerous properties. A lot of farmers use the same to increase the spawn yield.
The mushrooms are A-Grade and dried to order as our farmers grow the product throughout the year.
✔ Free sample is a single serving (3-15 g) for trial
✔ Get a free sample for every Rs. 500 of purchase
✔ Add a product other than items being purchased
✔ Free Sample must be added before Checkout
View full details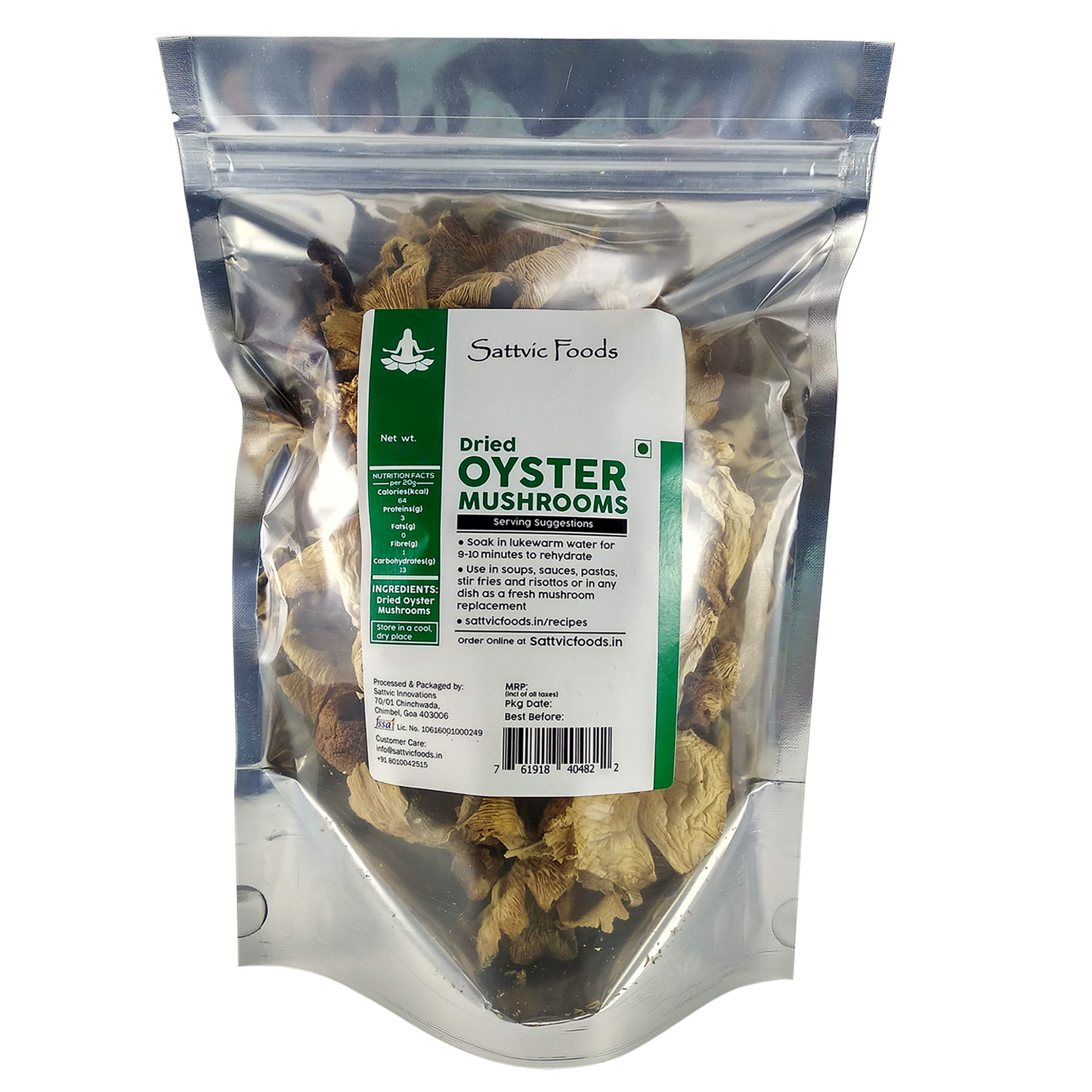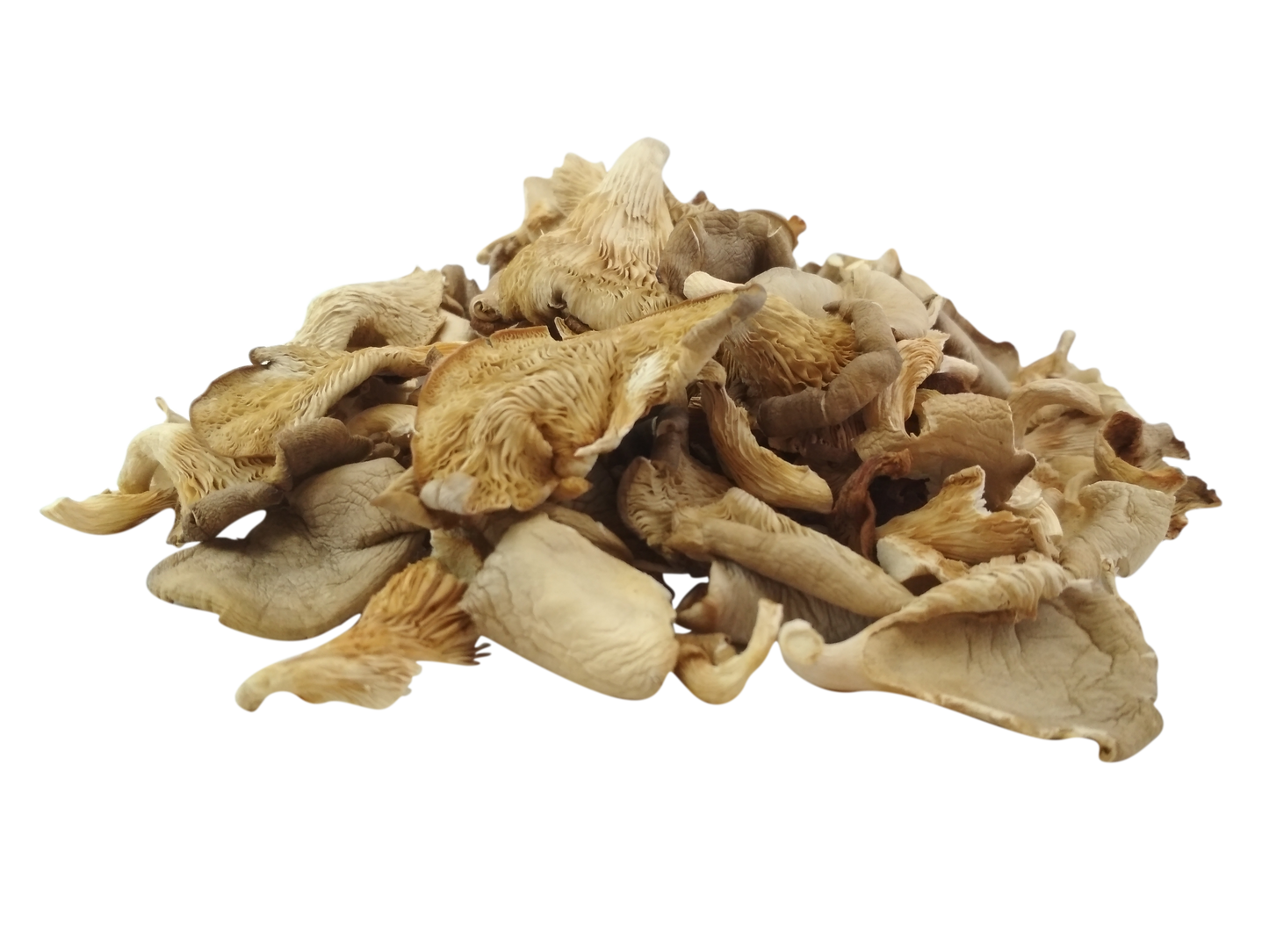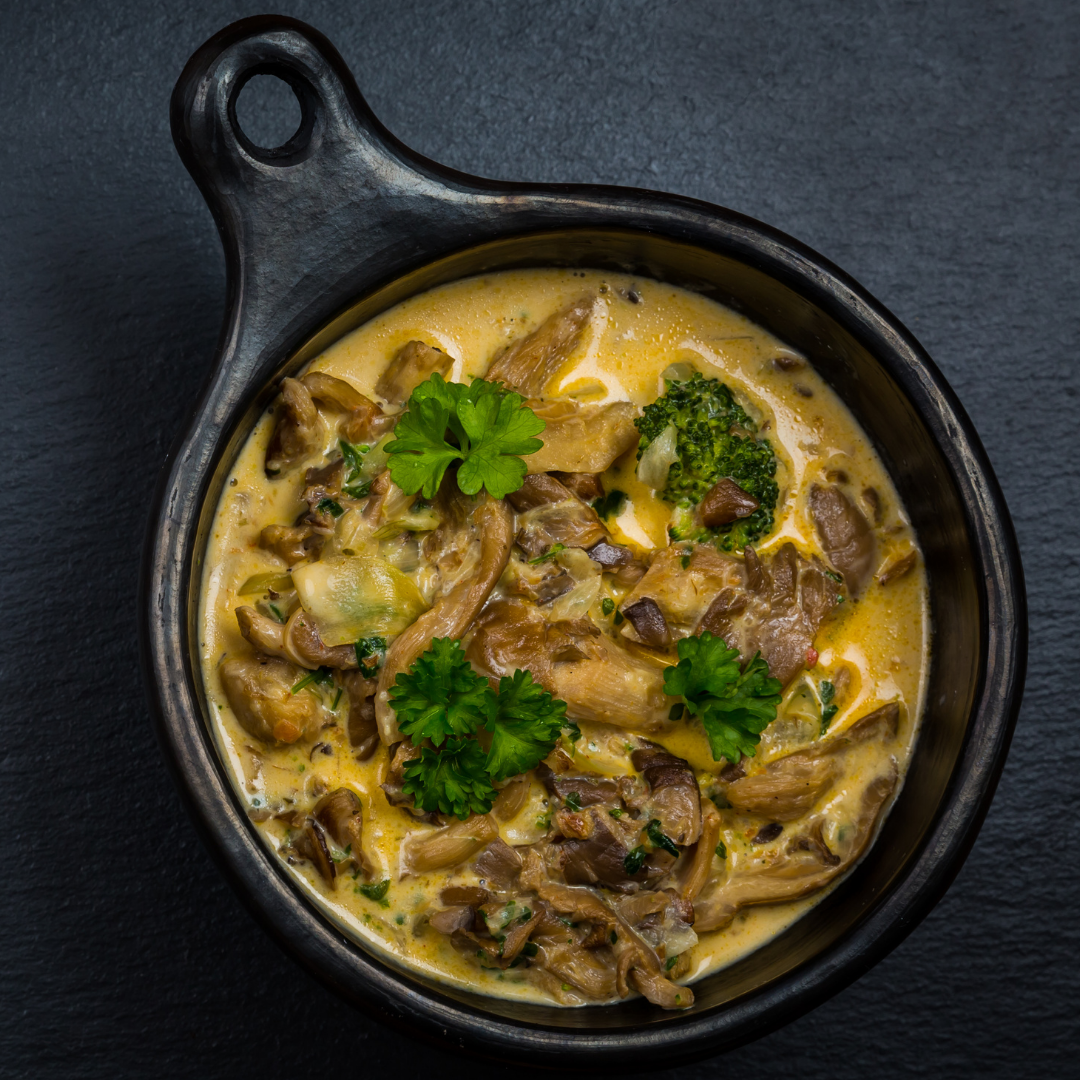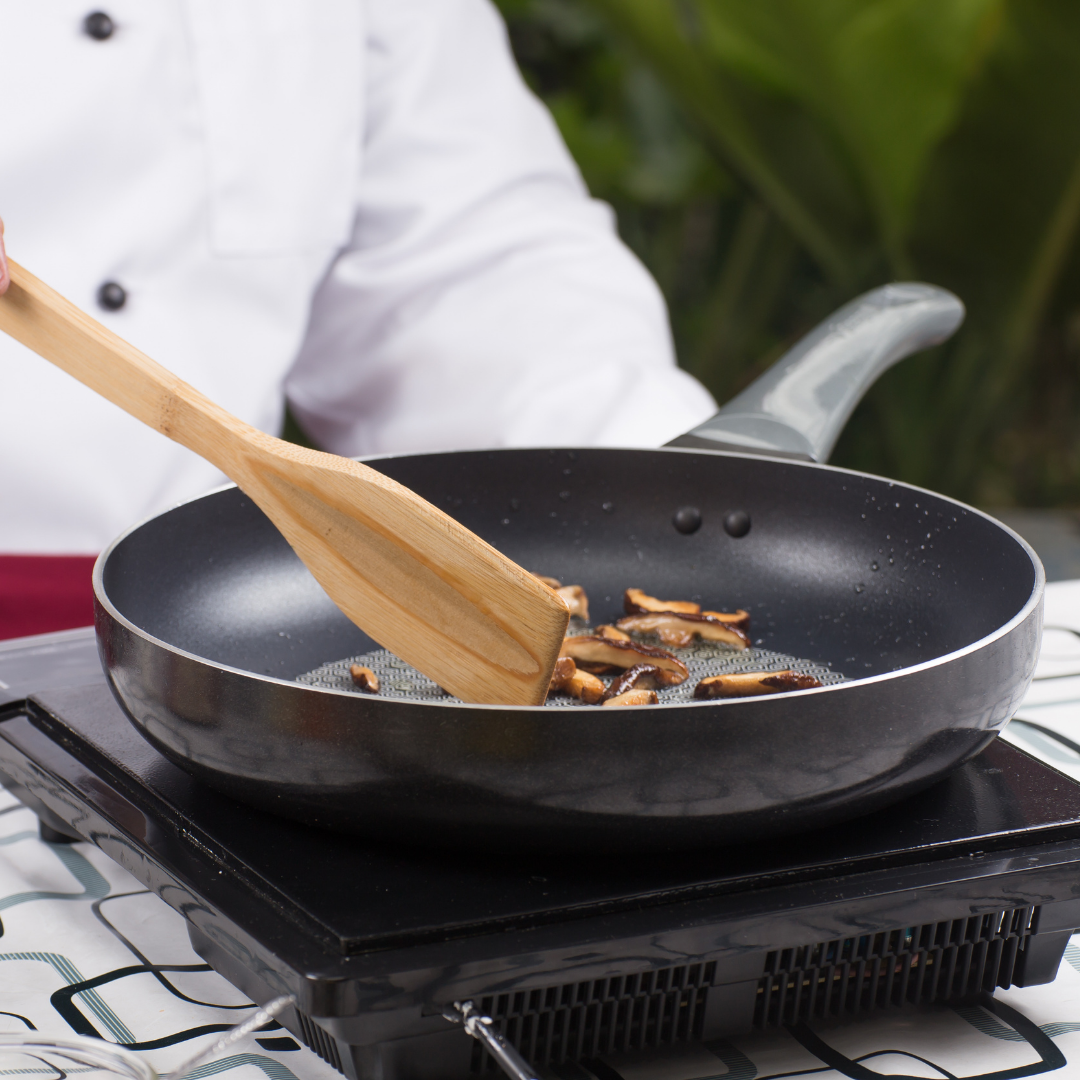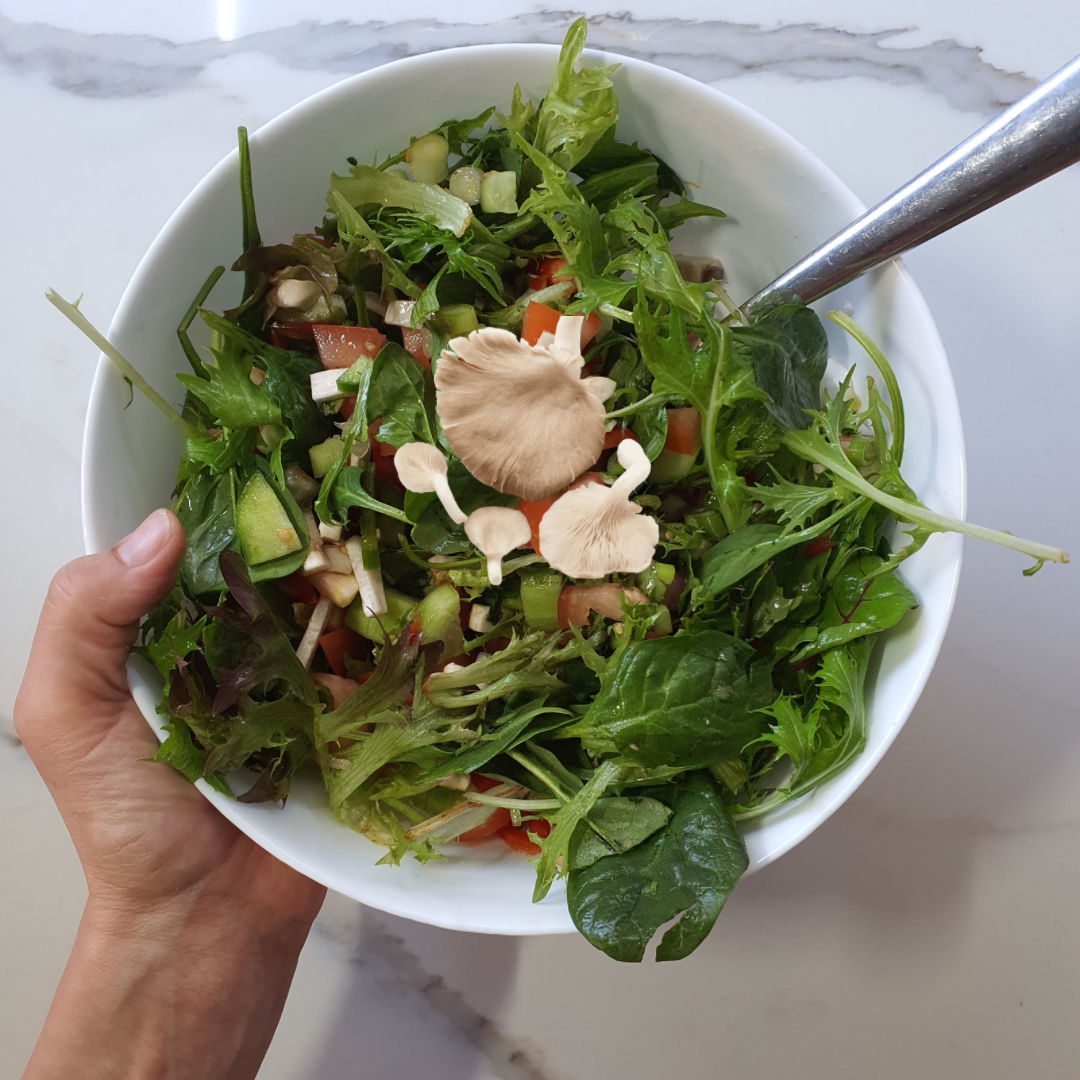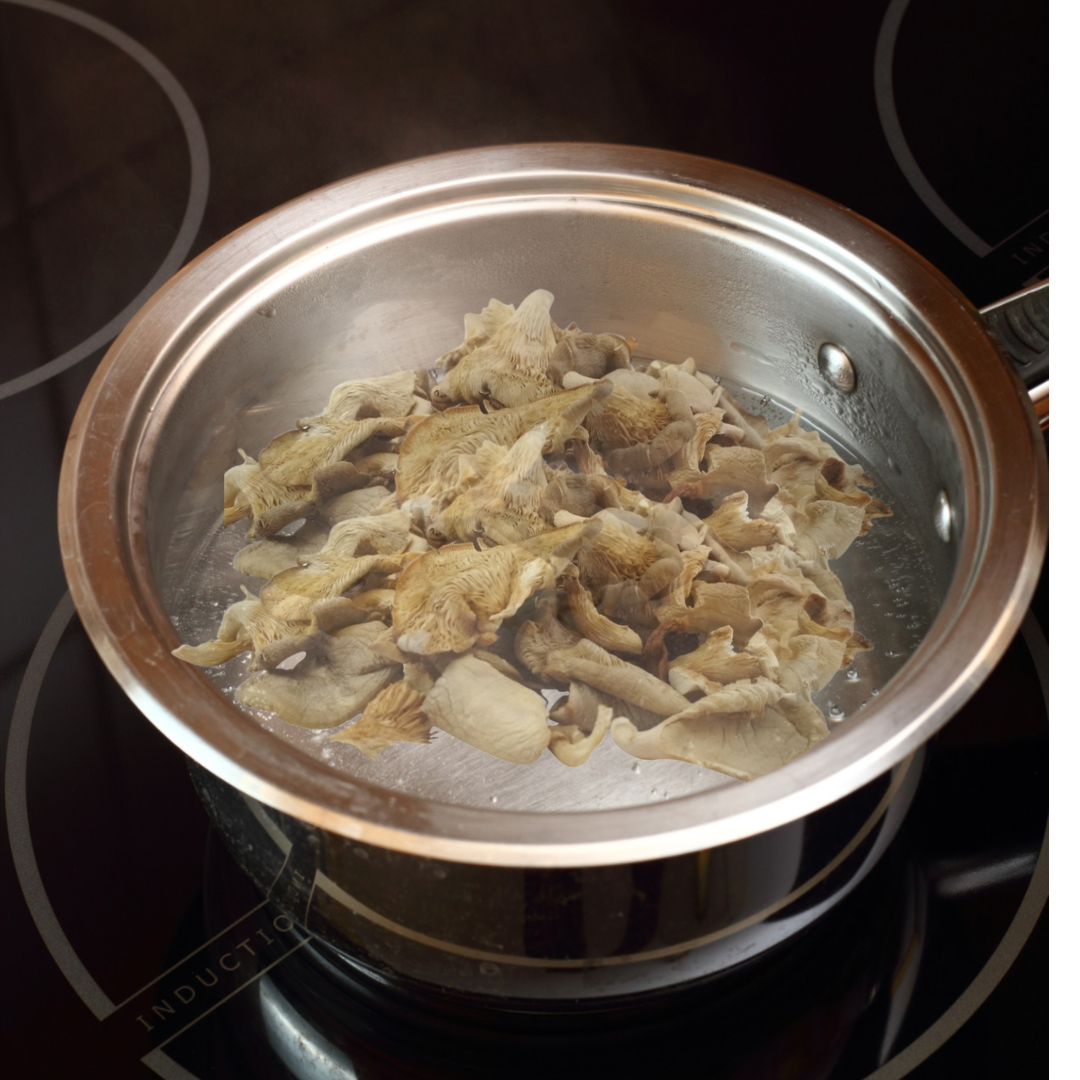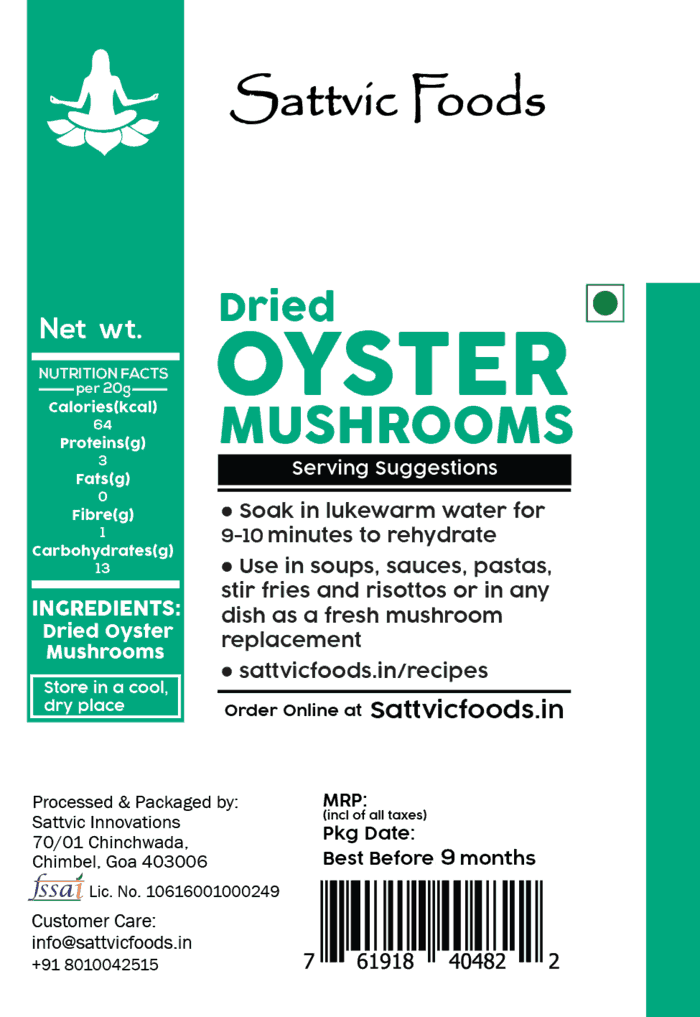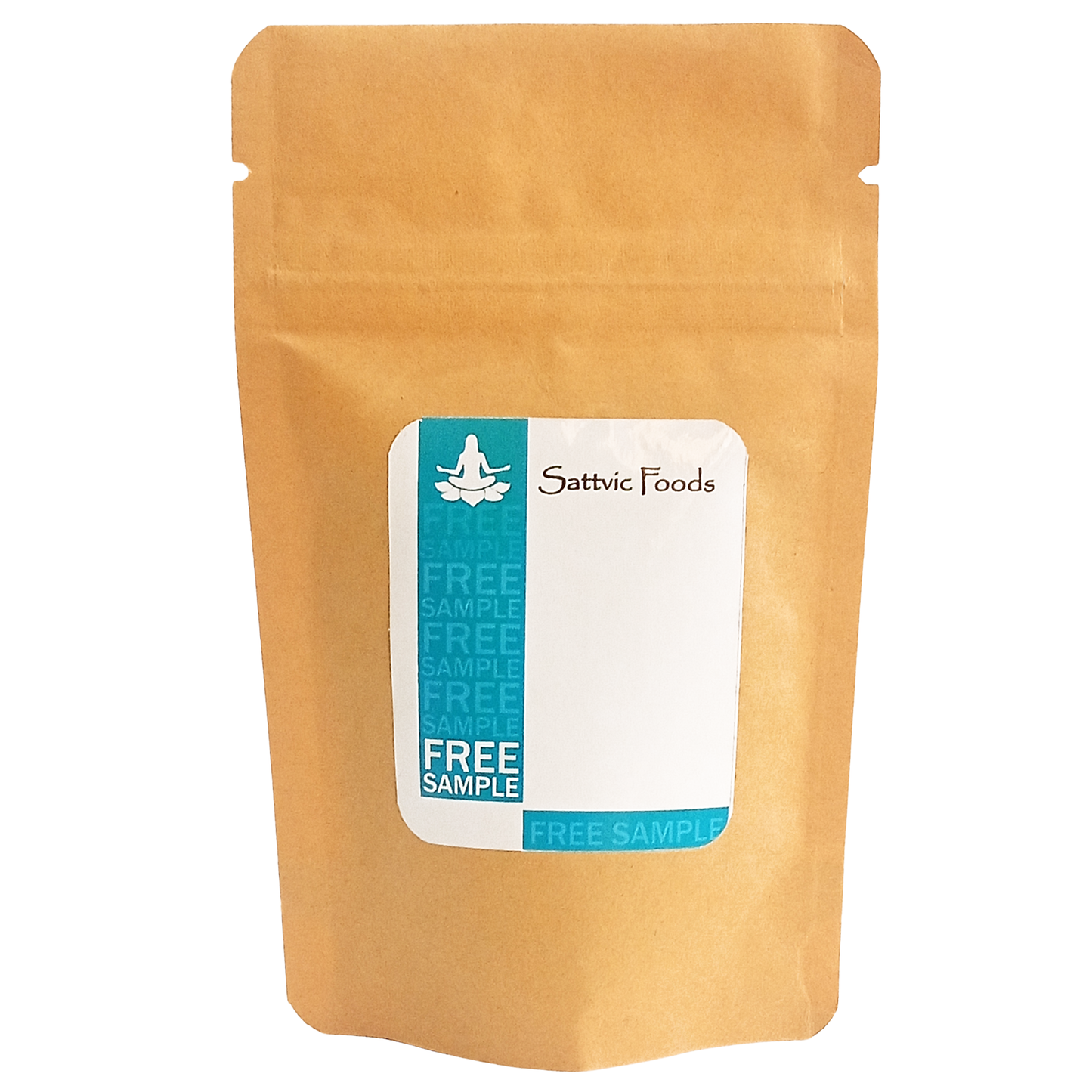 Collapsible content
Delivery Information

Orders are shipped within 2 business days from payment. Delivery ranges from 3-9 days depending on your location.
About Us

Sattvic Foods is committed to your complete satisfaction. We assure you that every purchase is pure and of the highest quality available. If for any reason you are unsatisfied simply email us at info@sattvicfoods.in or reply to your order email.