Regular price
Rs. 500.00 INR
Regular price
Rs. 1,200.00 INR
Sale price
Rs. 500.00 INR
Unit price
per
Sale
Sold out
Share
About
Our Vitamin B17 powder is obtained from Himalayan apricot seeds. Apricot kernel meal has a smooth texture, which is why it is in a powder form. It is rich in protein and low in fat. We all need to follow a balanced diet which is necessary to live a healthy life, and sometimes many of us don't consume enough vitamins and minerals from the foods we eat. B17 contains powerful immunity-boosting properties to strengthen your body.
Our Bitter Apricot Kernels are wild sourced and grown in the Himalayas. They are shelled and processed using a proprietary process to extract Vitamin B17.
How To Use
It is recommended to not consume more than 4g or 1 tsp every 24 hours. We advise reading the safe dosage guide for those consuming it for therapeutic reasons. Approximately 10mg of B17 is found in each apricot kernel. This product has a high amount of vitamin B17 500mg per serving. 
Health Benefits
Antioxidant Properties

- Vitamin 

B17 powder contains powerful antioxidant properties which can help your body defend itself against excess free radicals, which have been linked to an increased risk of diabetes, heart disease, and cancer.

Boosted Immune System -  

Major benefit of B17 is its ability to boost your immune system. It does this by increasing your white blood cell count. By increasing your white blood cell count, B17 bolsters your immune system, giving your body the boost it needs to fight back against cancer and other diseases. If white blood cells are your white knights, B17 is their secret weapon-A brand new, shiny sword for enhancing their strength.

Regulation of Hypertension -

B17 powder also has the ability in helping regulate hypertension by lowering blood pressure. 

Pain Relief-

B17 also works as an effective pain reliever. This is due to its anti-inflammatory properties, which can alleviate symptoms caused by conditions such as arthritis, inflammatory bowel disease, and even certain cancer.
Why Buy Ours
This powder is extracted from Fresh Raw Organic Bitter Apricot Kernels The seeds used are sourced from the Wild in the Himalayas and are Unpasteurized & Sundried. 
View full details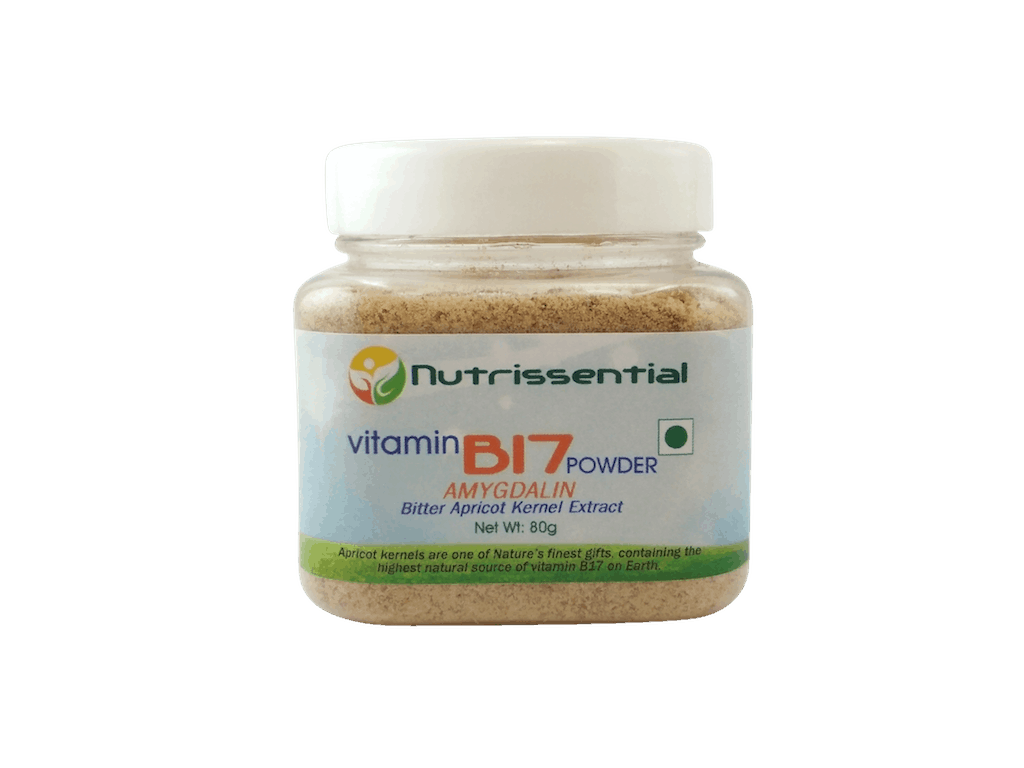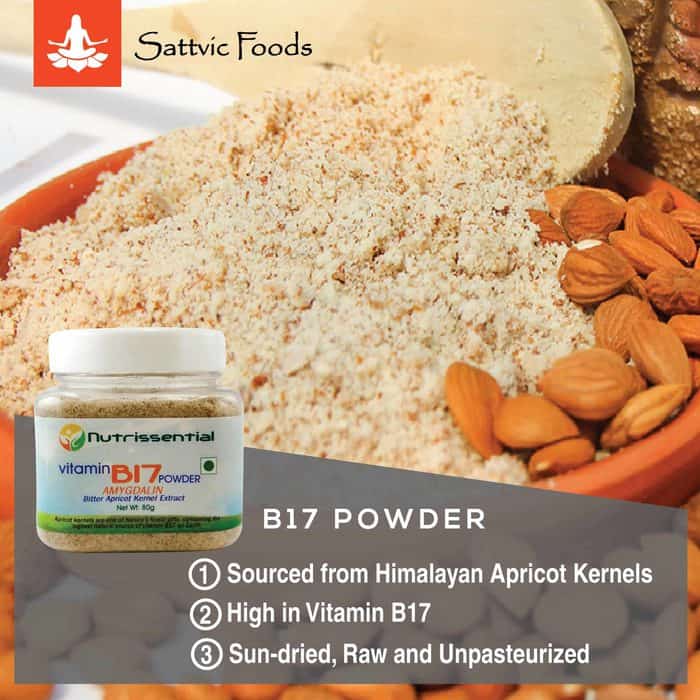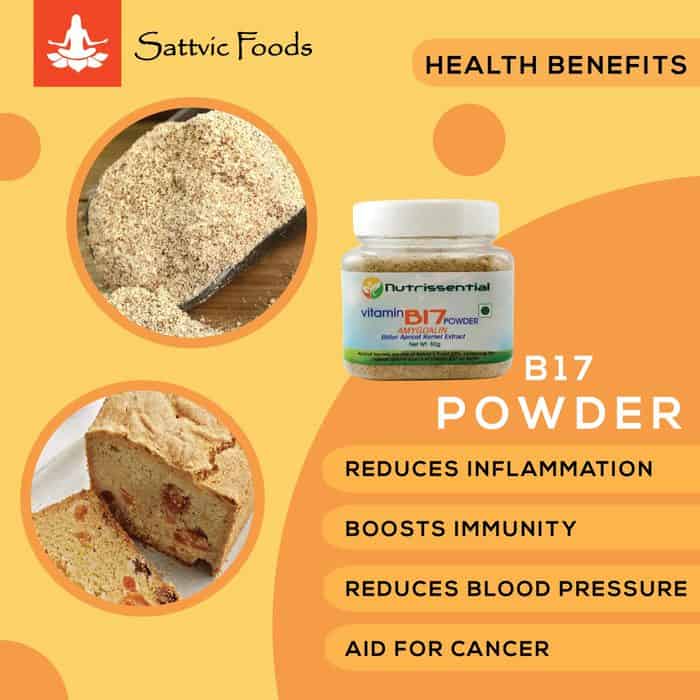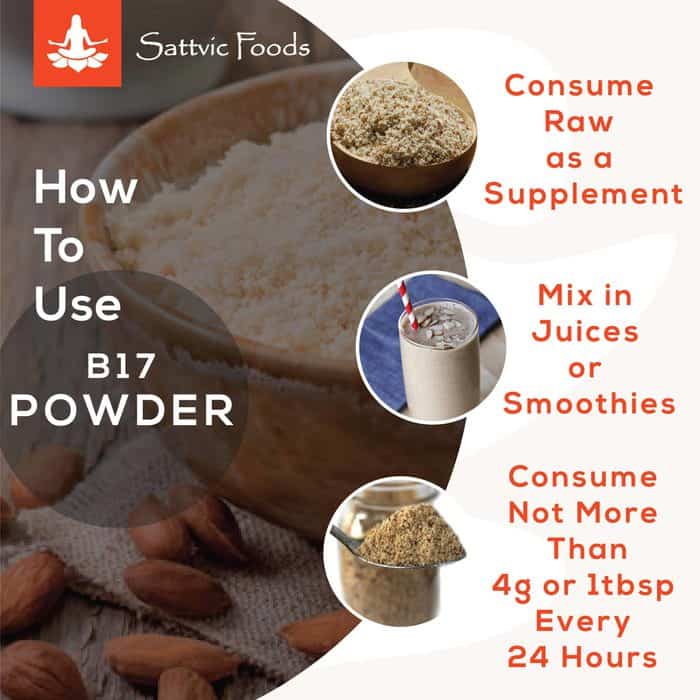 Collapsible content
Delivery Information

Orders are shipped within 2 business days from payment. Delivery ranges from 3-9 days depending on your location.
About Us

Sattvic Foods is committed to your complete satisfaction. We assure you that every purchase is pure and of the highest quality available. If for any reason you are unsatisfied simply email us at info@sattvicfoods.in or reply to your order email.