Regular price
Rs. 150.00 INR
Regular price
Sale price
Rs. 150.00 INR
Unit price
per
Sale
Sold out
Share
About

Activated charcoal is basically powdered carbon. Heating charcoal activates it, making it expand and become more porous and adsorbing in nature. Adsorption, not absorption, is a form of electrical attraction that pulls toxins or other particles towards it but does not stick or combine with them. It is a popular detox agent and is also extremely popular in the beauty industry. Used often in toothpaste as a teeth whitening agent, used in deodorants and creams as an anti-fungal, anti-odour, and anti-bacterial. It can be used in eyeliners and also in anti-ageing face masks. Charcoal Bricks or burnt pieces of food? Oh no! Don't get confused, making activated charcoal involves heating carbon-rich materials, such as wood, peat, coconut shells, or sawdust to a very high temperature making it extremely absorbent, allowing it to bind to molecules, ions, or atoms resulting in removal of impurities.
Fact 



Charcoal has been used by Egyptians for intestinal ailments, absorbing unpleasant odours, and even makeup. Sooner the ancient Hindus and Phoenicians discovered the antiseptic properties of activated charcoal and began to use it for water purification. This was an ideal discovery, especially for voyages. Later in 50 BC, its medicinal properties outshined making it usable for curing epilepsy, chlorosis, and vertigo. By the 1900s charcoal was even sold as lozenges, biscuits, and tooth powders! The prime usage of activated charcoal is growing back in the modern era from cosmetics to medicines, charcoal is outcasting almost all areas and has proven to be one of the best.

How To Use
Use as a teeth whitener by replacing toothpaste, mixing it with toothpaste, or making your own toothpaste.

Use in deodorant as anti-fungal and anti-bacterial.

Make your own Anti-aging Face Masks (Activated Charcoal, Rose Water, Aloe Vera Gel & Tea tree oil) or use them as Eyeliner.
Health Benefits

Skincare - Helps remove chemicals, toxins, and bacteria from the surface of the skin resulting in a healthier and radiant skin
Skin infection - A highly trusted agent to absorb harmful microbes from wounds
Acne fighter - One of the best treatments for acne.
Hangover - Activated charcoal helps to absorb congeners which are the root cause of hangovers.
Why Buy ours
Our 250 mesh activated charcoal is one of the highest grades available.

Made from coconut shells our is the most premium variety available.
✔ Free sample is a single serving (3-15 g) for trial
✔ Get a free sample for every Rs. 500 of purchase
✔ Add a product other than items being purchased
✔ Free Sample must be added before Checkout
View full details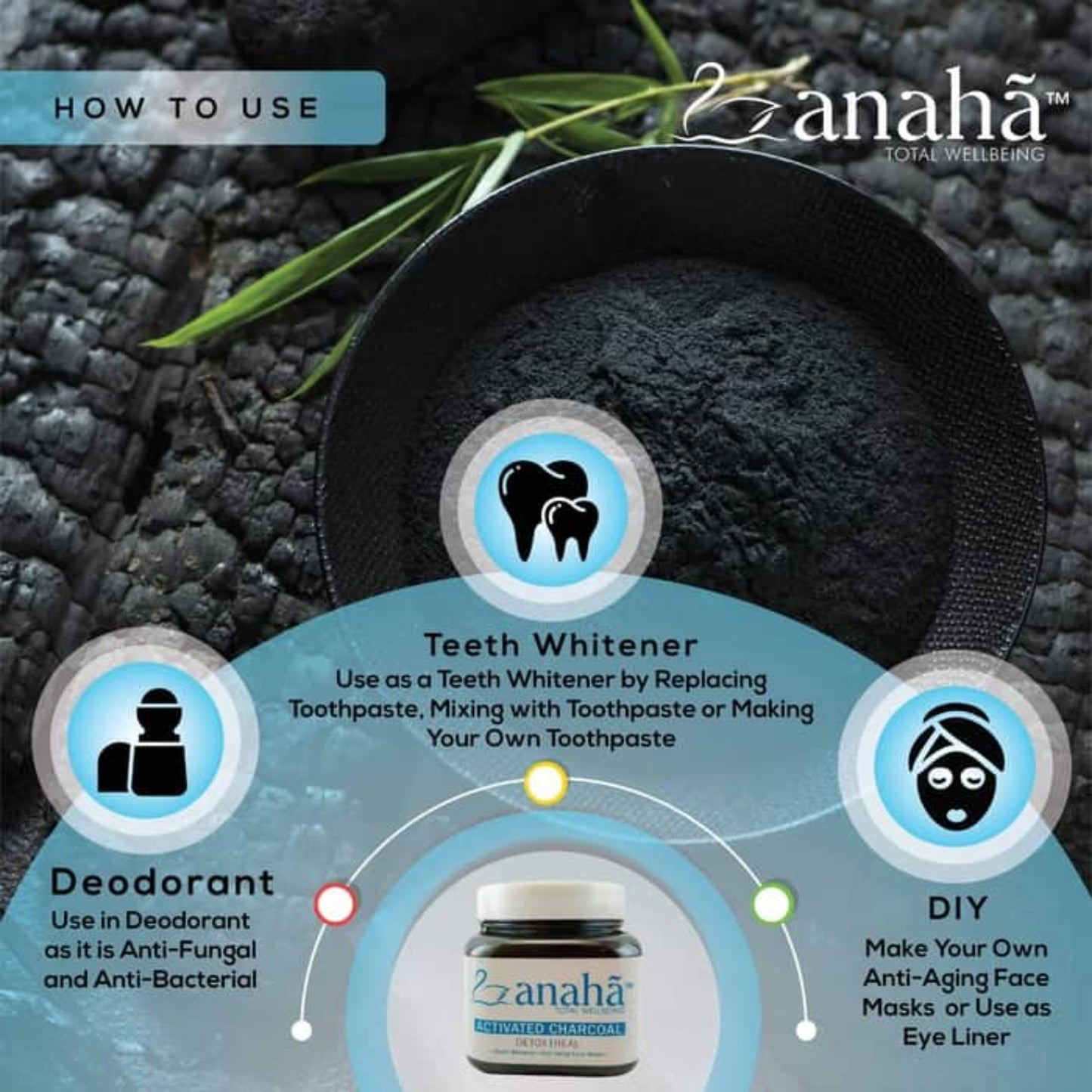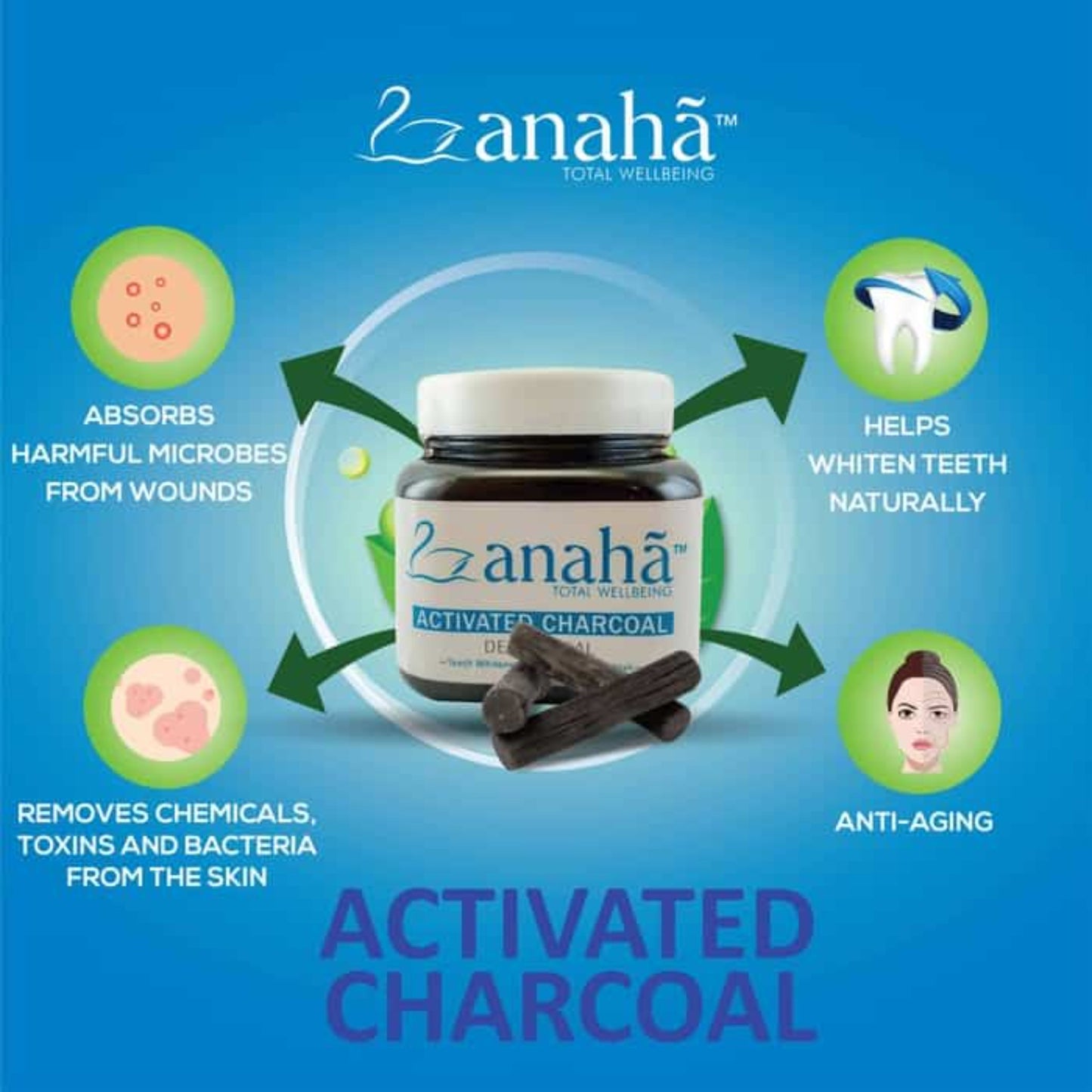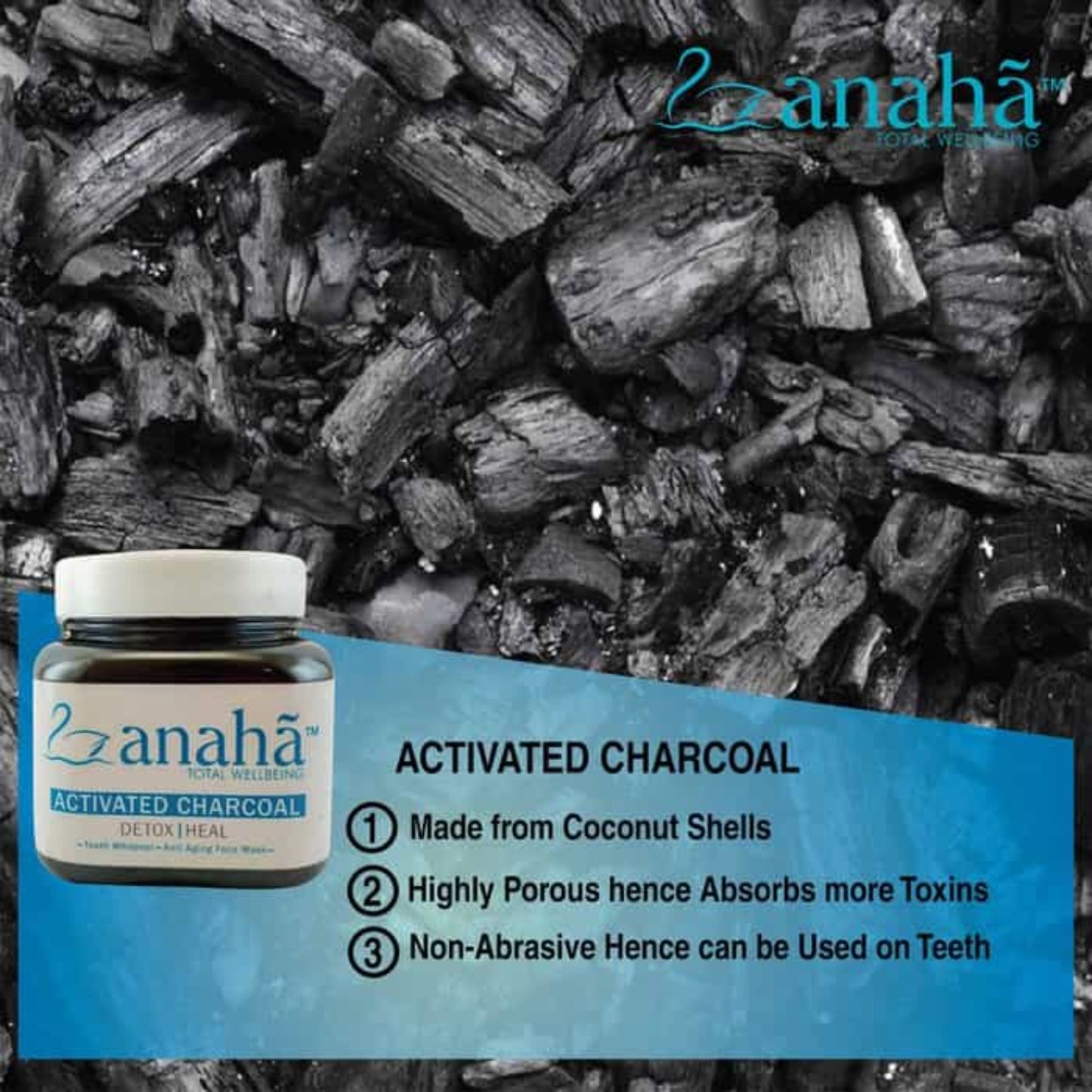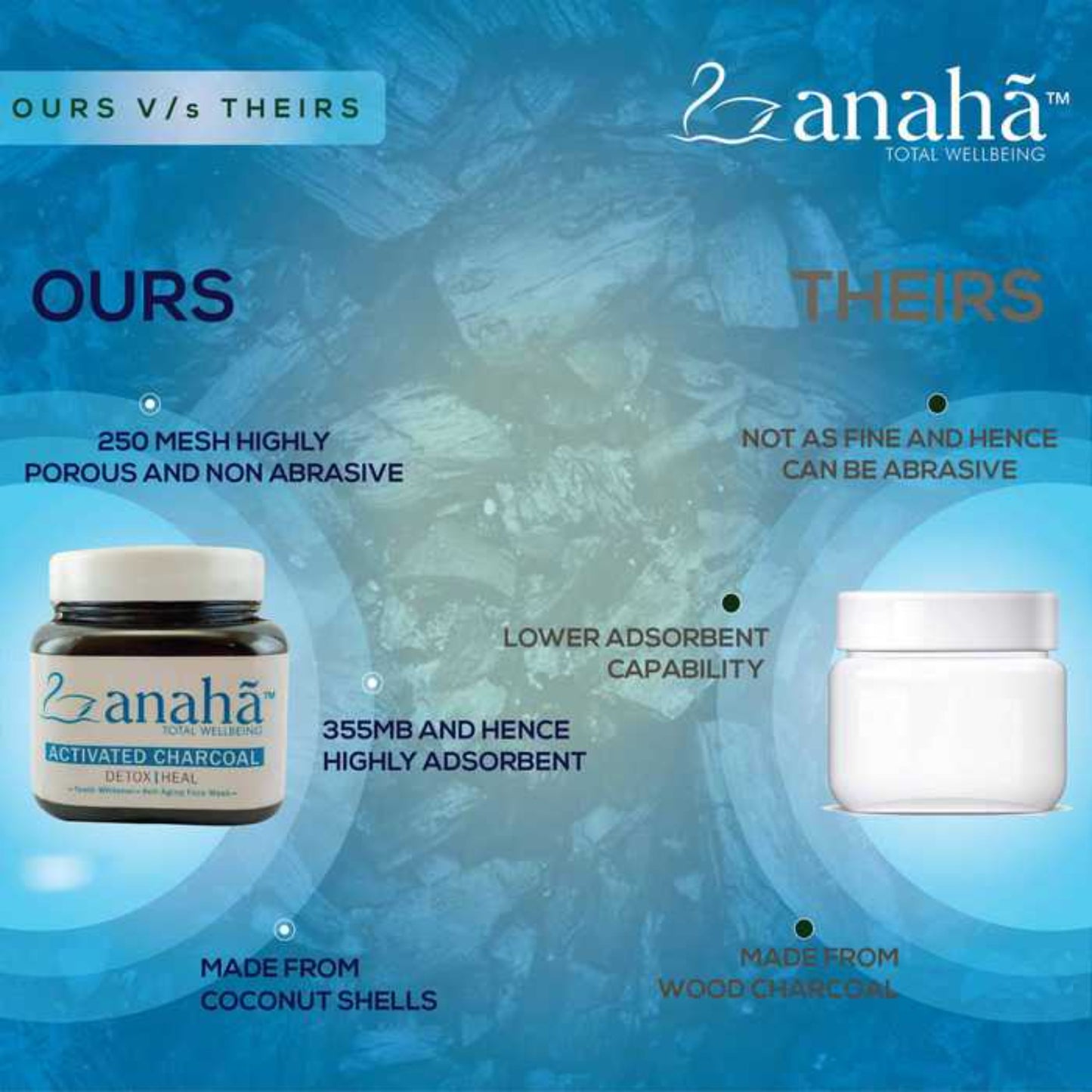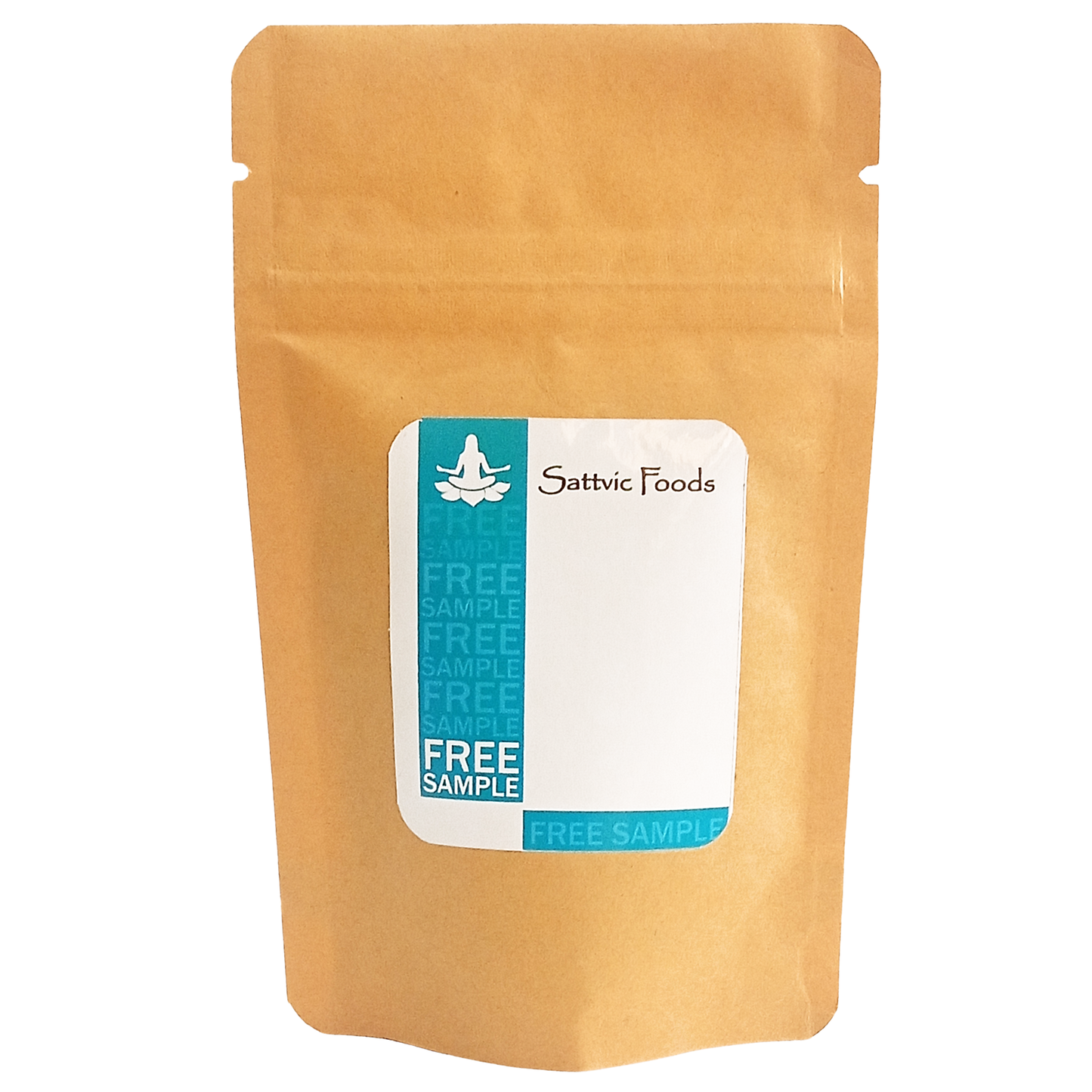 Collapsible content
Delivery Information

Orders are shipped within 2 business days from payment. Delivery ranges from 3-9 days depending on your location.
About Us

Sattvic Foods is committed to your complete satisfaction. We assure you that every purchase is pure and of the highest quality available. If for any reason you are unsatisfied simply email us at info@sattvicfoods.in or reply to your order email.