Regular price
Rs. 300.00 INR
Regular price
Sale price
Rs. 300.00 INR
Unit price
per
Sale
Sold out
Share
About 
The carob bean is an extremely versatile superfood, possessing a sweet nutty cocoa flavour and is rich in soluble fibre. Our carob powder can therefore be used as a healthy alternative to sugar and artificial sweeteners. Its chocolate-like taste means that it can replace cocoa or chocolate.
Source 

Our Carob Powder originates from Spain. Naturally Sweet, it is derived from the pod (that contains a luscious, edible pulp) of a carob tree. Once dried and roasted, the pulp is ground into a powder.
How To Use

Substitute cocoa powder- It has a sweet and mild taste as compared to the bitterness of Cocoa. You could replace the cocoa powder with carob powder one-for-one in your recipes but reduce the amount of sugar or sweeteners in the recipe by about 25%.
Beverages- Alternatively, you could use half cocoa powder and half carob powder. Try using it to add a delicious extra dimension to your favourite smoothies, nut milk, and protein shakes. 
Desserts- Prepare a tempting range of raw food snacks and desserts, including raw chocolate, cakes and cookies. 

Enjoy a handpicked favourite recipe: 

Chocolate Earth Balls

 The best part? No baking is required. Read about the various Health Benefits of this superfood 

here
Enjoy a handpicked favourite recipe: Chocolate Earth Balls The best part? No baking is required. Read about the various Health Benefits of this superfood here
Health Benefits
Reduce stress levels- Relaxes mind and body muscles
Maintain Cholesterol Levels- Maintains the cholesterol in your body
Relief from Diarrhoea- Effective for treating acute-onset diarrhoea
Anti-inflammatory- Prevents the formation of blood clots, decreasing inflammation and blood pressure.
Why Buy Ours
Caffeine-free- Free from caffeine or theobromine our carob powder is ideal for people sensitive to the effects of caffeine or who want to avoid caffeine.
Substitute- It is lower in fat than cocoa and boasts 3 times more calcium too. Simply, substitute it for recipes that call for Cocoa or Chocolate.
Pet friendly- For all the pet fanatics out there, carob is a pet-friendly substitute for chocolate. Surprise them on the days they made you feel how special you are, with some carob treats made just for them! 
Storage tips



Store in a cool, dark place, in an airtight container.

✔ Free sample is a single serving (3-15 g) for trial
✔ Get a free sample for every Rs. 500 of purchase
✔ Add a product other than items being purchased
✔ Free Sample must be added before Checkout
View full details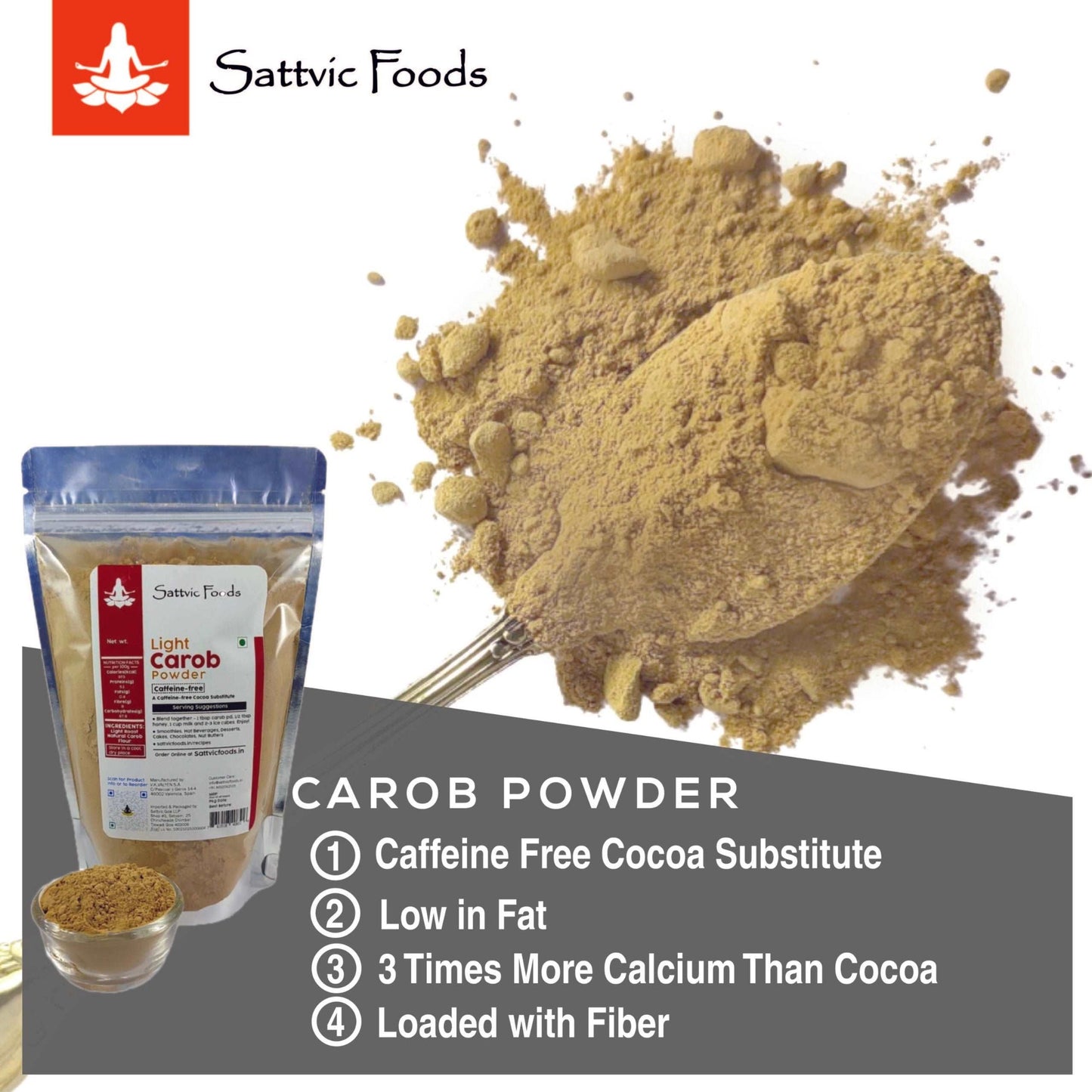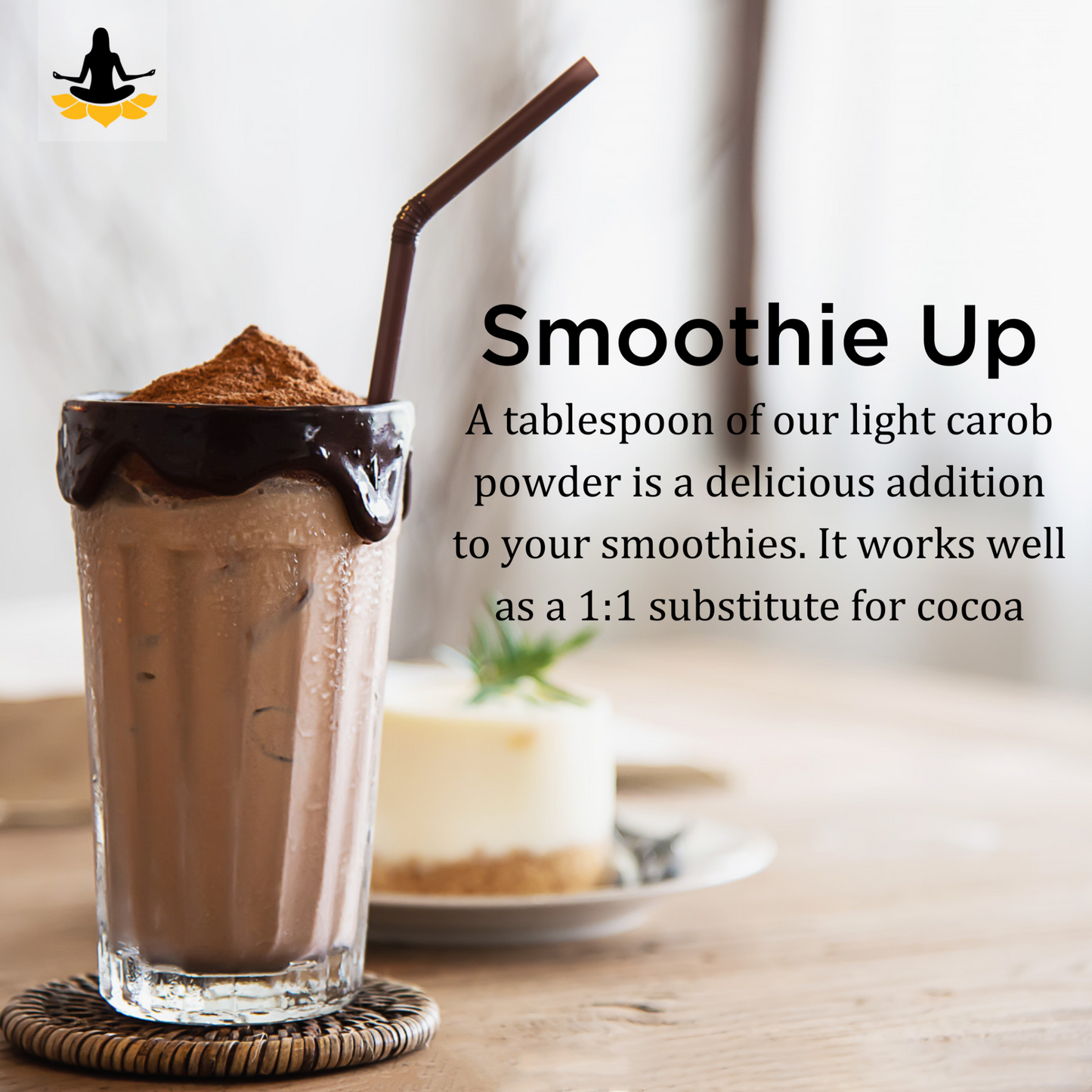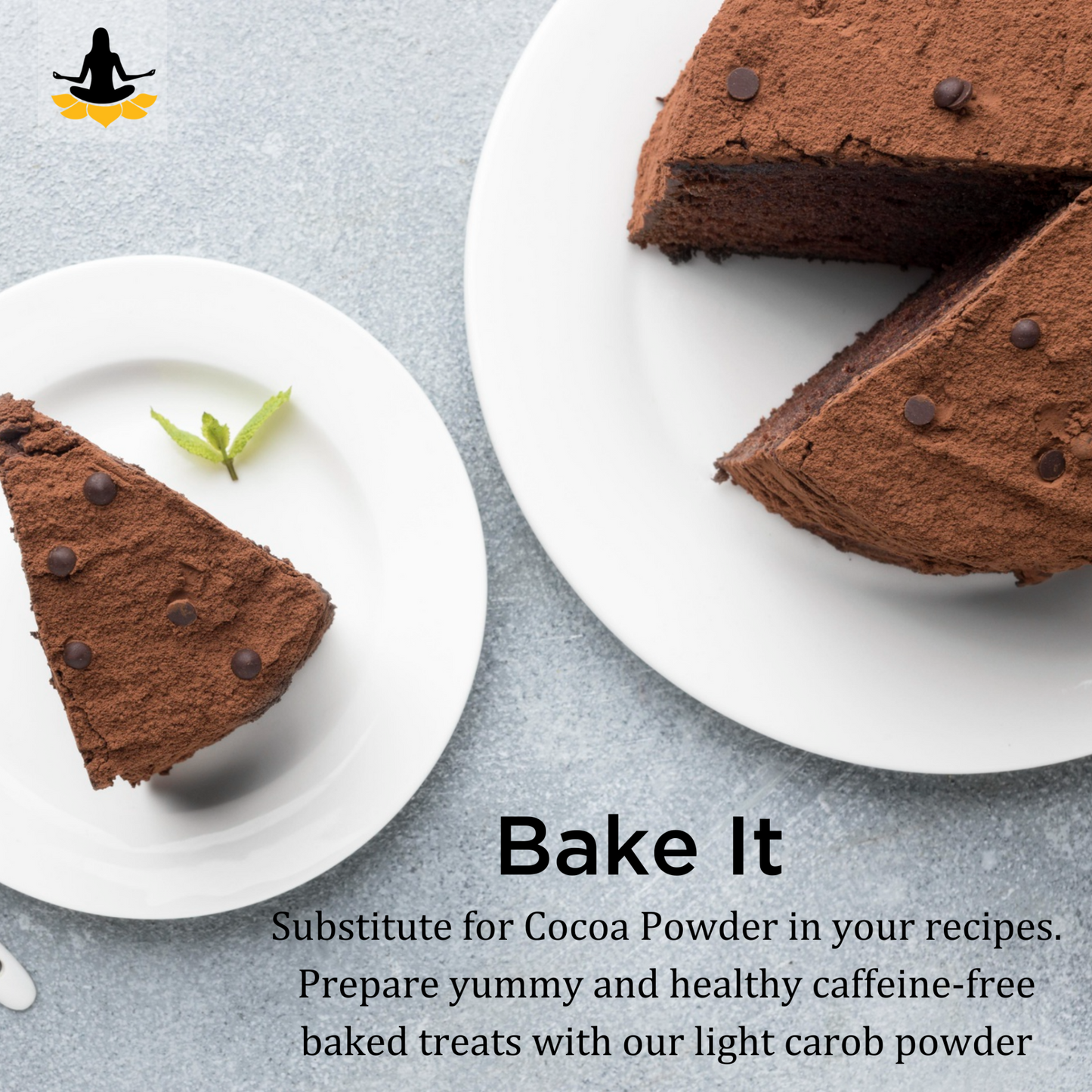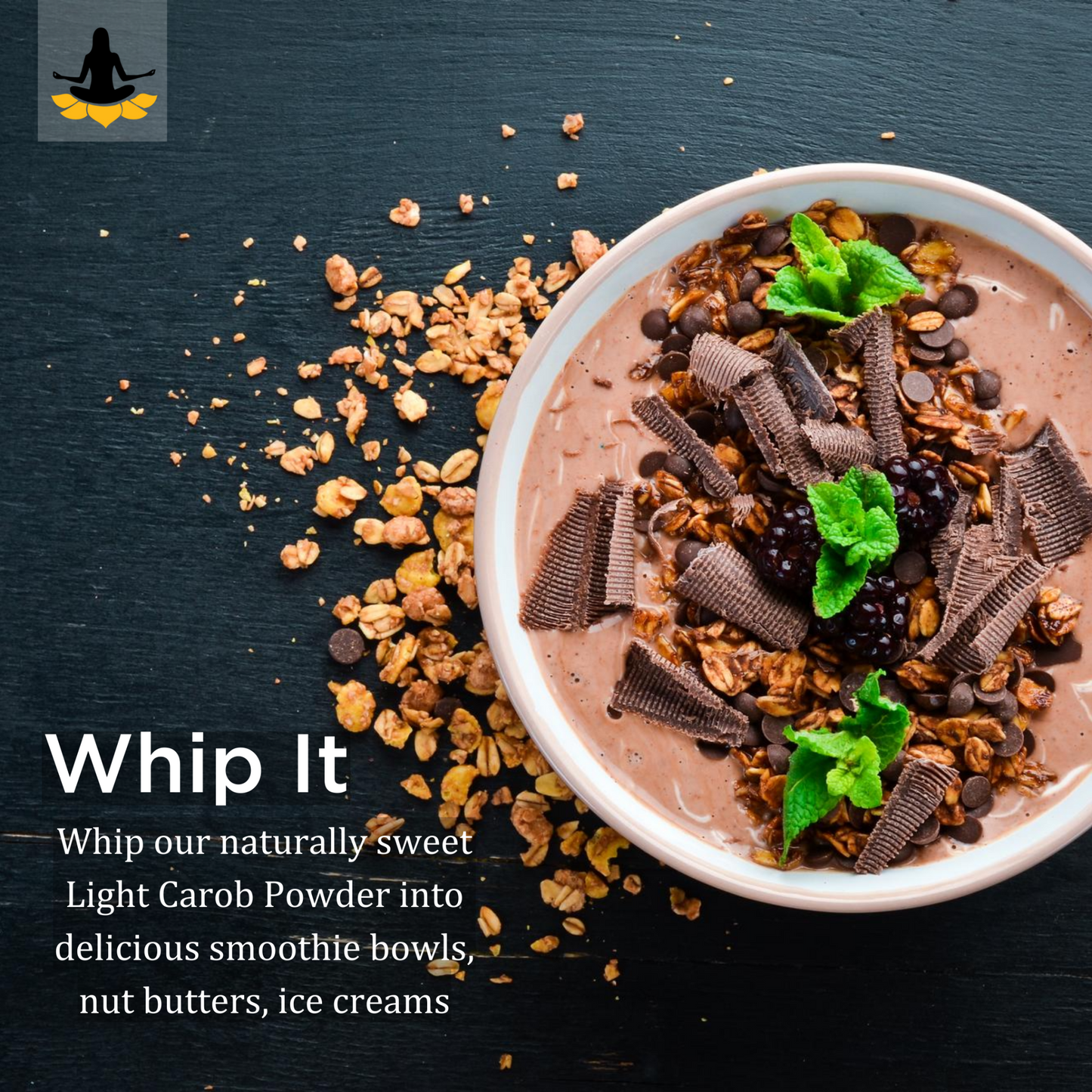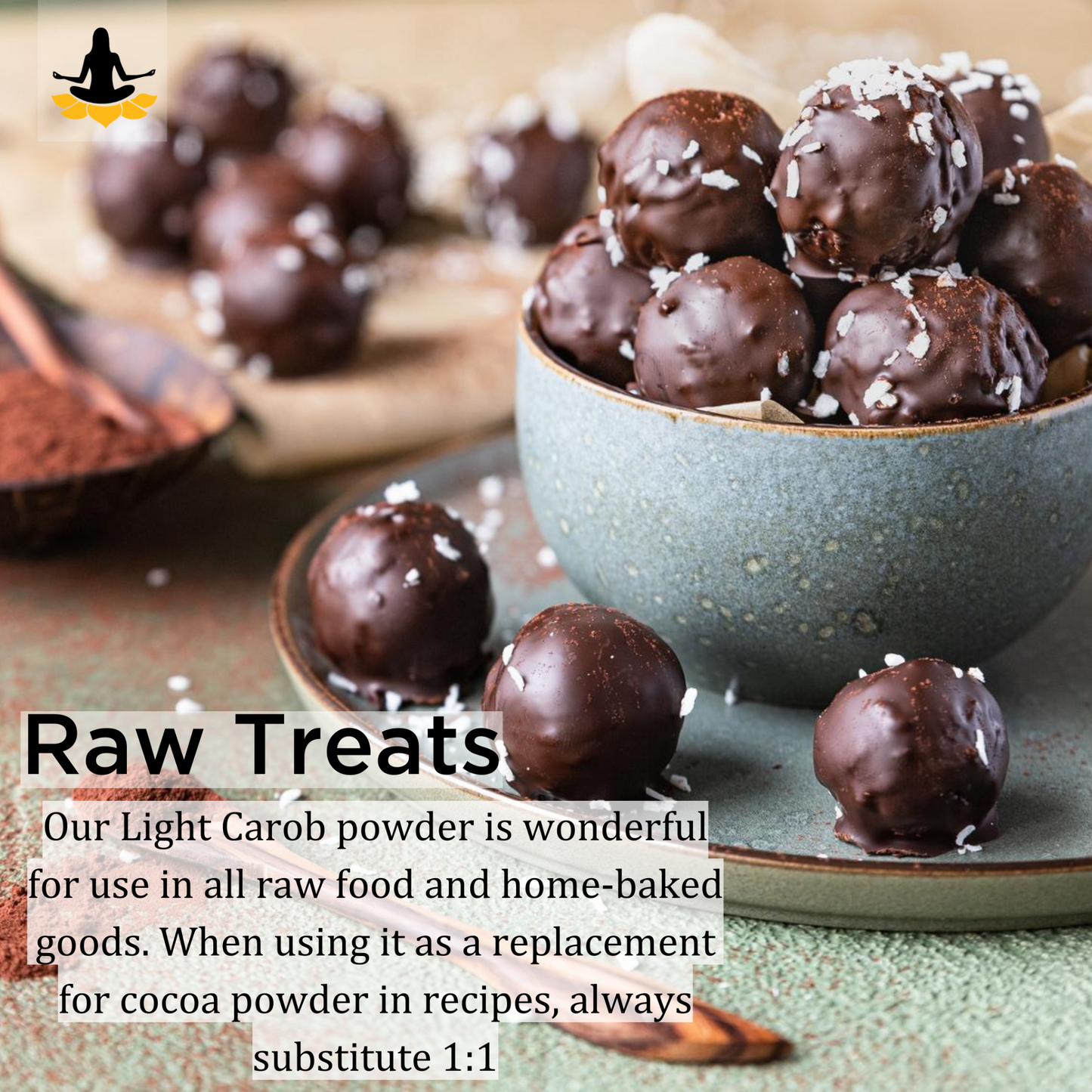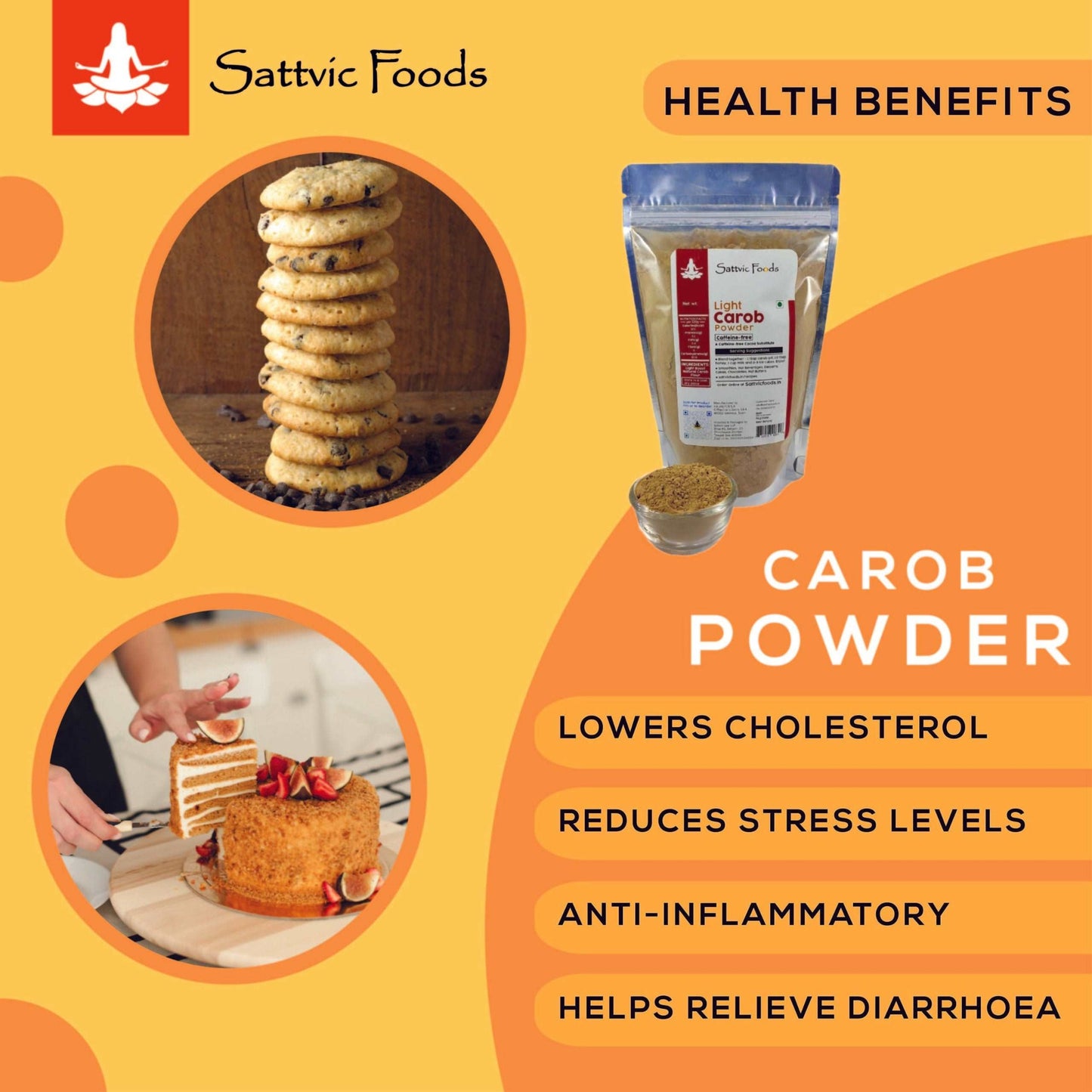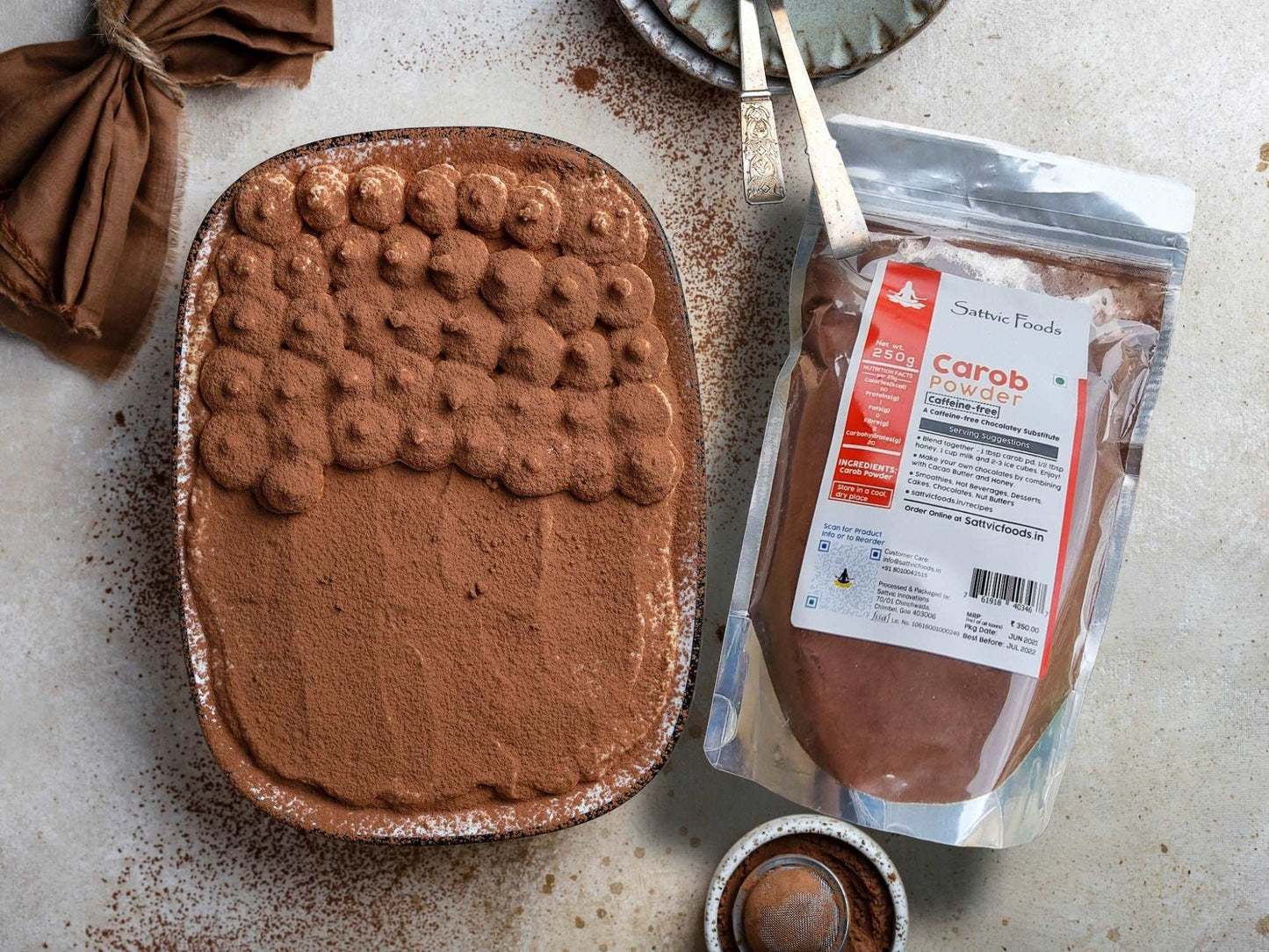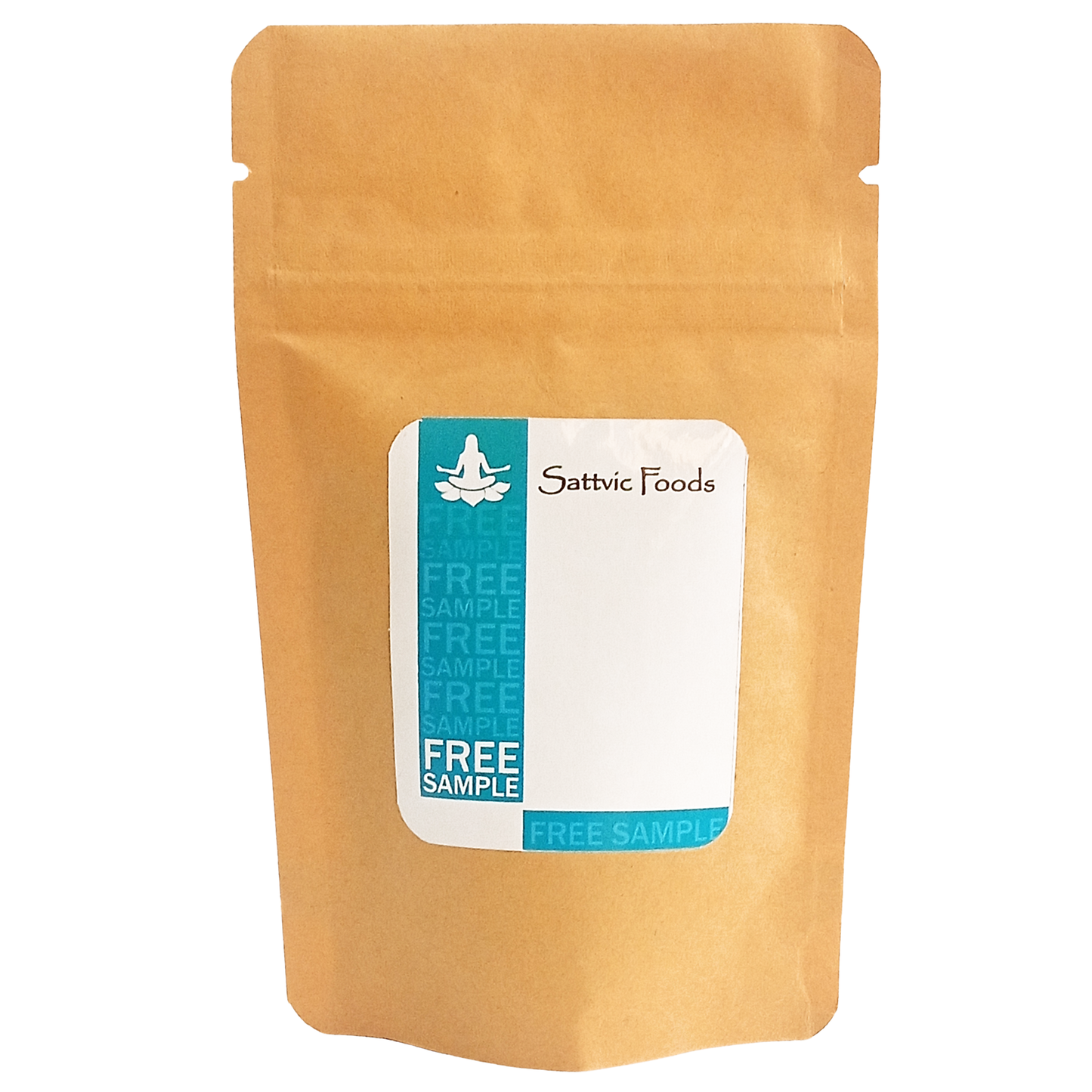 Collapsible content
Delivery Information

Orders are shipped within 2 business days from payment. Delivery ranges from 3-9 days depending on your location.
About Us

Sattvic Foods is committed to your complete satisfaction. We assure you that every purchase is pure and of the highest quality available. If for any reason you are unsatisfied simply email us at info@sattvicfoods.in or reply to your order email.