Regular price
Rs. 250.00 INR
Regular price
Sale price
Rs. 250.00 INR
Unit price
per
Sale
Sold out
Share
About
These are Whole dried berries, whose flavour has been intensified by the drying process as they are dried whole and not by extracting the juice. Goji berries have a natural tinge of sweetness with a very slight herb-like aftertaste. They also contain tiny seeds (which contain fibre) that add a nice texture to your meals. These berries have been dried without any additives - NO sugars, NO oils, NO preservatives.
Source
Native to China, Goji berries have been used as an elixir in China for thousands of years.
How To Use 



Eaten on their own or used in combination with other fruits and nuts they are an excellent source of fibre, iron, calcium, and vitamins.
Eat straight out of the bag. A small handful a day!

Blend them into shakes and smoothies. You can soak them in water for 10 minutes. Once plump and juicy, add them to your smoothie.

Goji Berries can be used in a wide variety of ways. Sprinkle into your salads. Bake them into your snacks and desserts. Prepare sauces, jams, and dips with them. Brew them in a tea. Add to your trail mix. Add to Soups.
Health Benefits
Weight loss

- Goji berries contain fewer calories and more proteins and fibre. Diets rich in protein and fibre, all while being low in calorie, has shown to keep weight in check with the potential to facilitate weight loss.
Eye Protection- Goji berries contain zeaxanthin, which can help protect the eyes from harmful rays and lights. Consuming goji berries regularly have shown that it can help lessen the risk of vision-related problems among elders. Since these berries are rich in vitamin C it may help in reducing the risk of cataracts.  
Regulate Blood Sugar- Higher fibre foods like goji berries are suggested to stabilize blood sugars and reduce the risk of severe spikes and dips. Managing blood sugar lowers the risk of complications caused by diabetes.
Anti-ageing- The high content of carotenoids and polyphenols, two essential antioxidants, has been noticed to combat oxidants. Its vitamin C content also plays an important role in defying the ageing process, due to the berries' antioxidant properties.
Why Buy Ours
Goji Berries are nutrition powerhouses. They are a great (and delicious!) source of nutrients essential for your health.

They have all 18 amino acids, as well as mega doses of vitamin A, B1, B2, B6, and vitamin E. Goji berries, contain more vitamin C by weight than any other food on Earth. They also contain more iron than spinach as well as 21 other key trace minerals.
We are sure to dry our berries slowly, below 50 degrees, in turn maintaining all the nutrients in the fruit.
They are whole and have not been sliced.
Click here
for some Goji Berry Recipes that you MUST check out - to make the most of this superfood!
✔ Free sample is a single serving (3-15 g) for trial
✔ Get a free sample for every Rs. 500 of purchase
✔ Add a product other than items being purchased
✔ Free Sample must be added before Checkout
View full details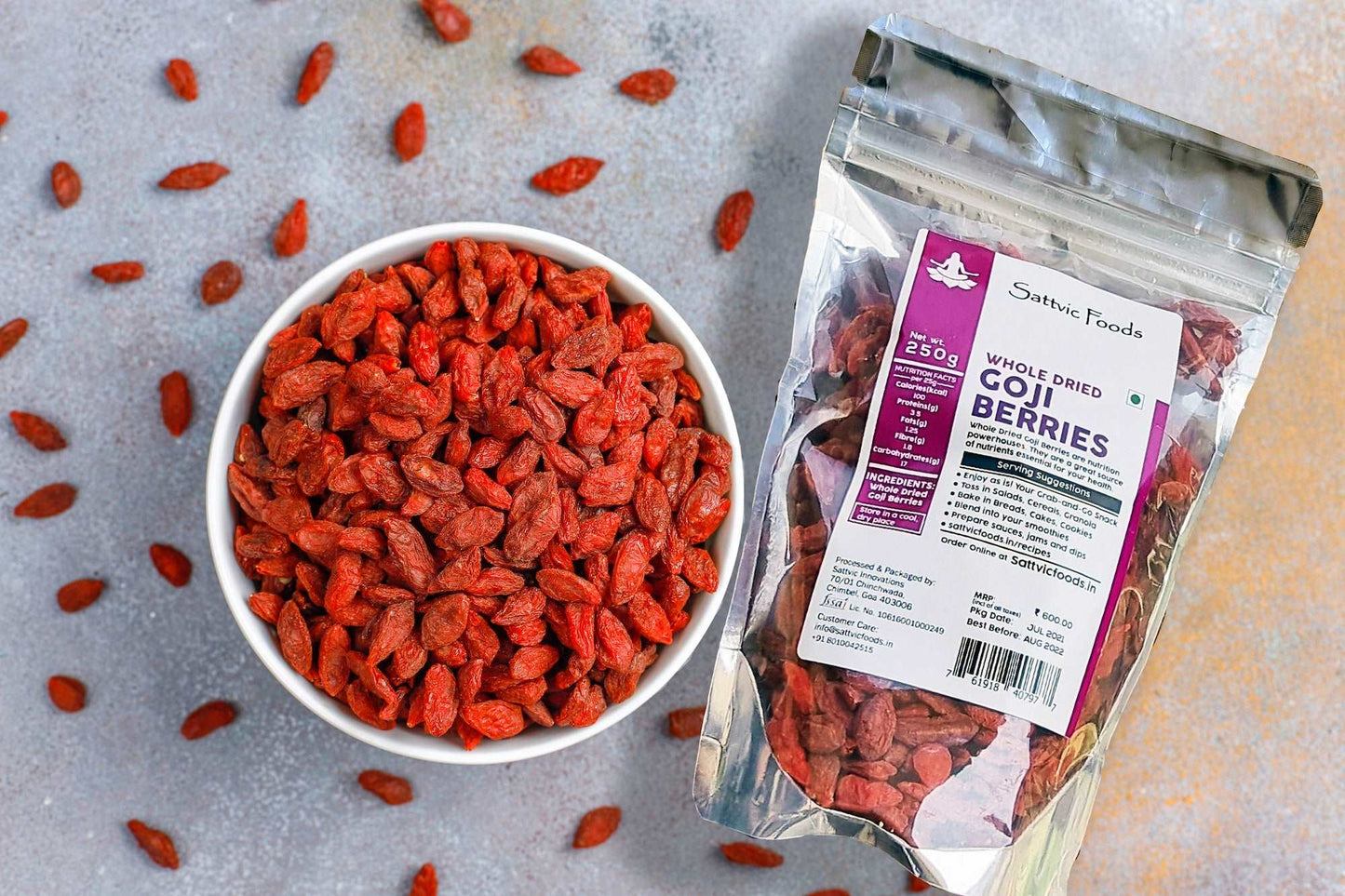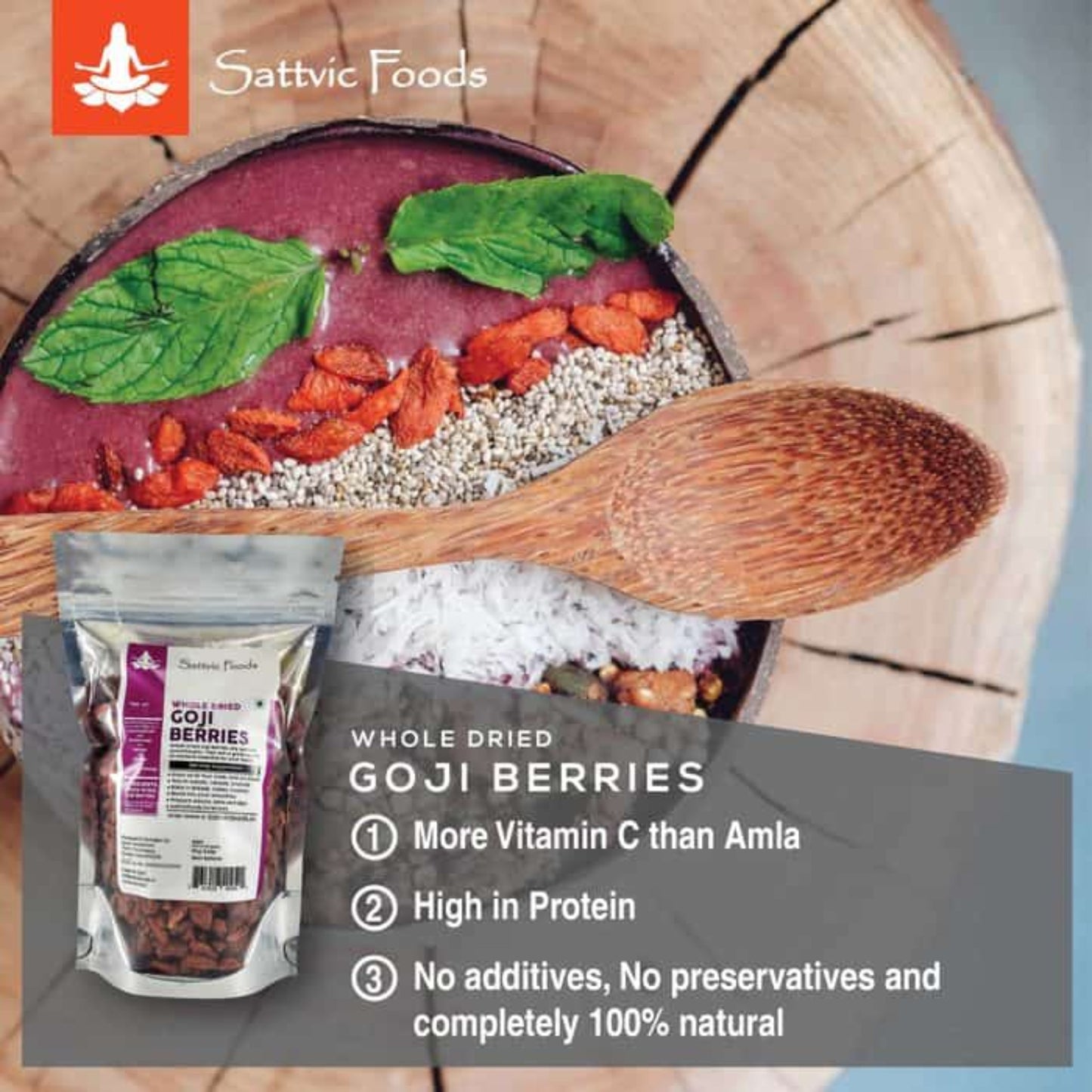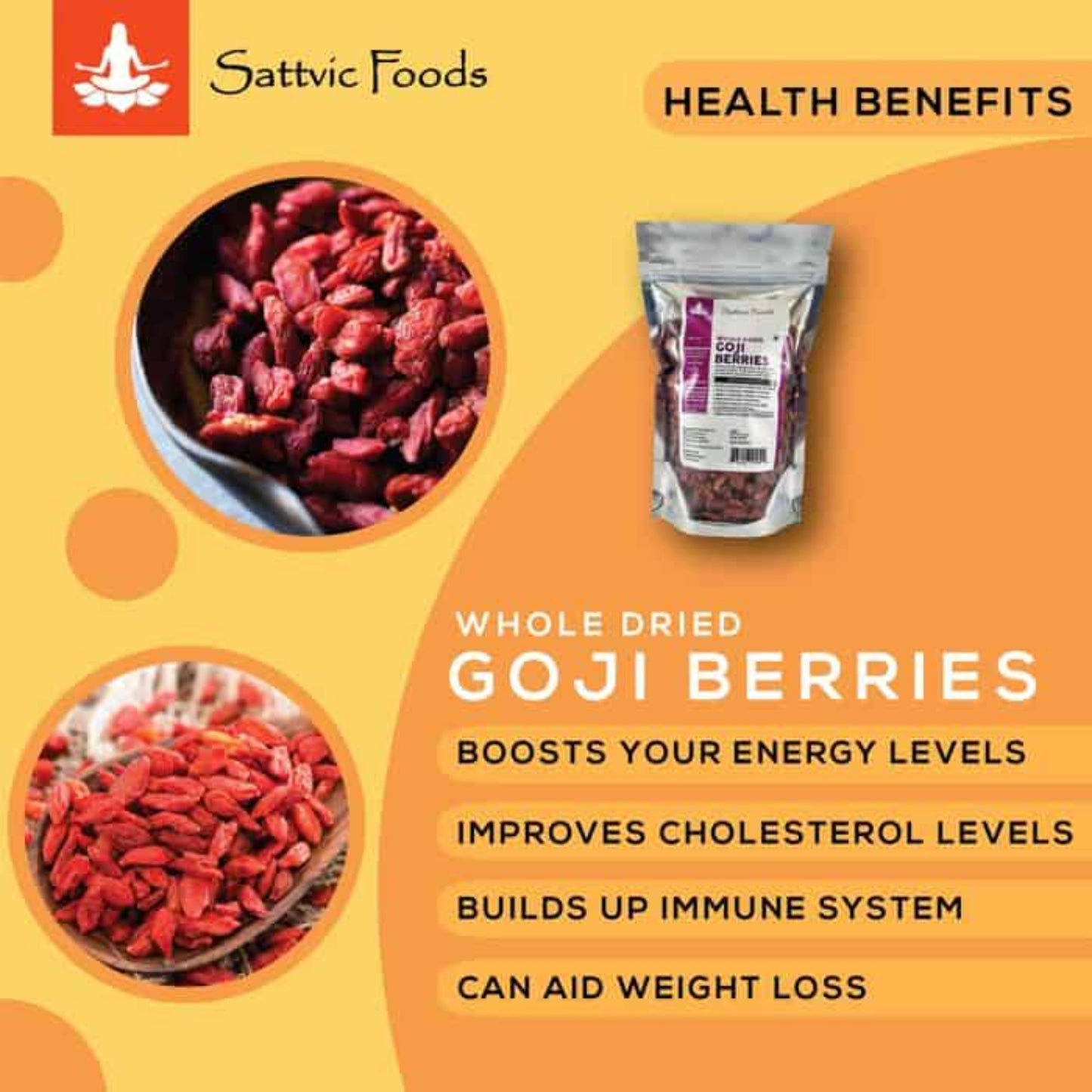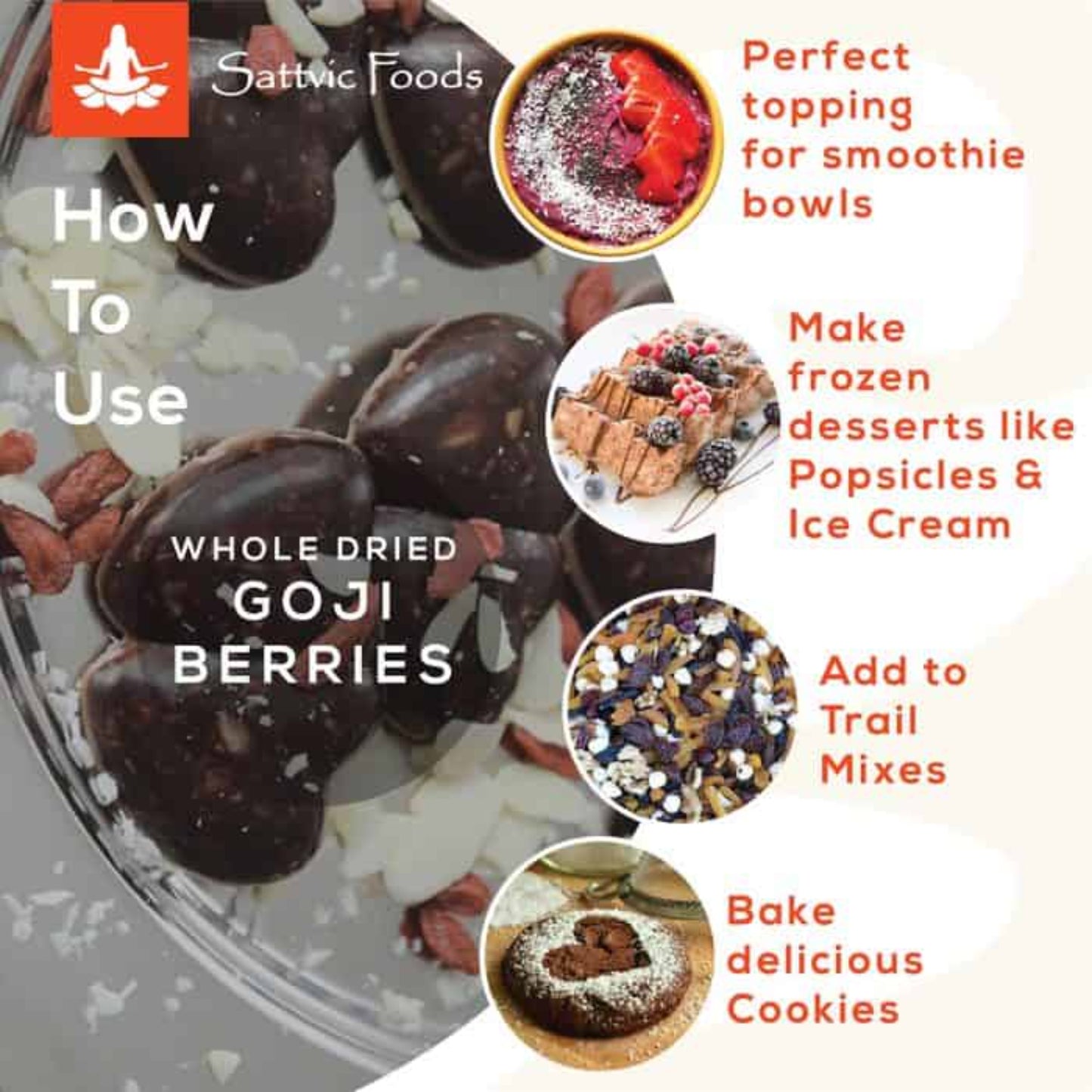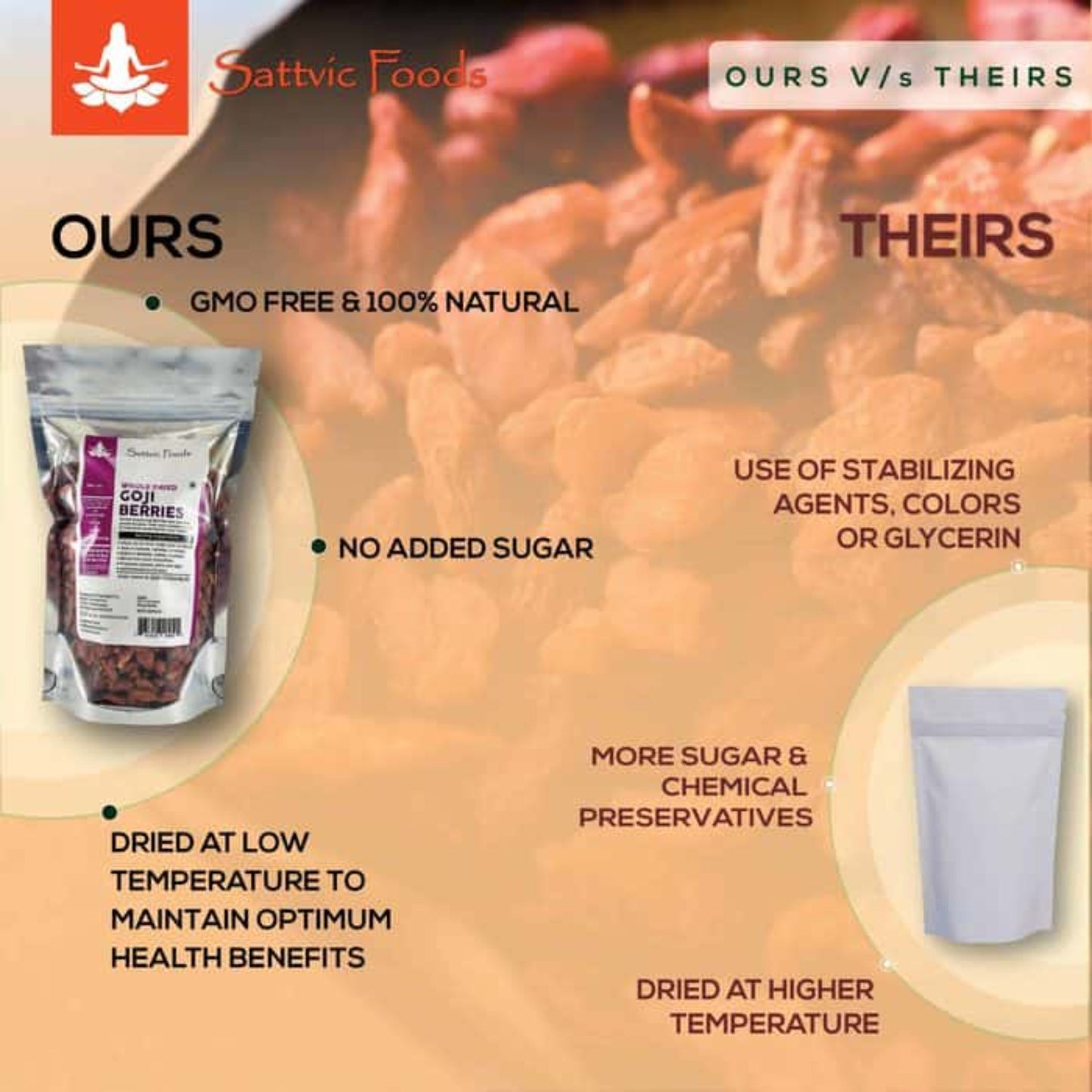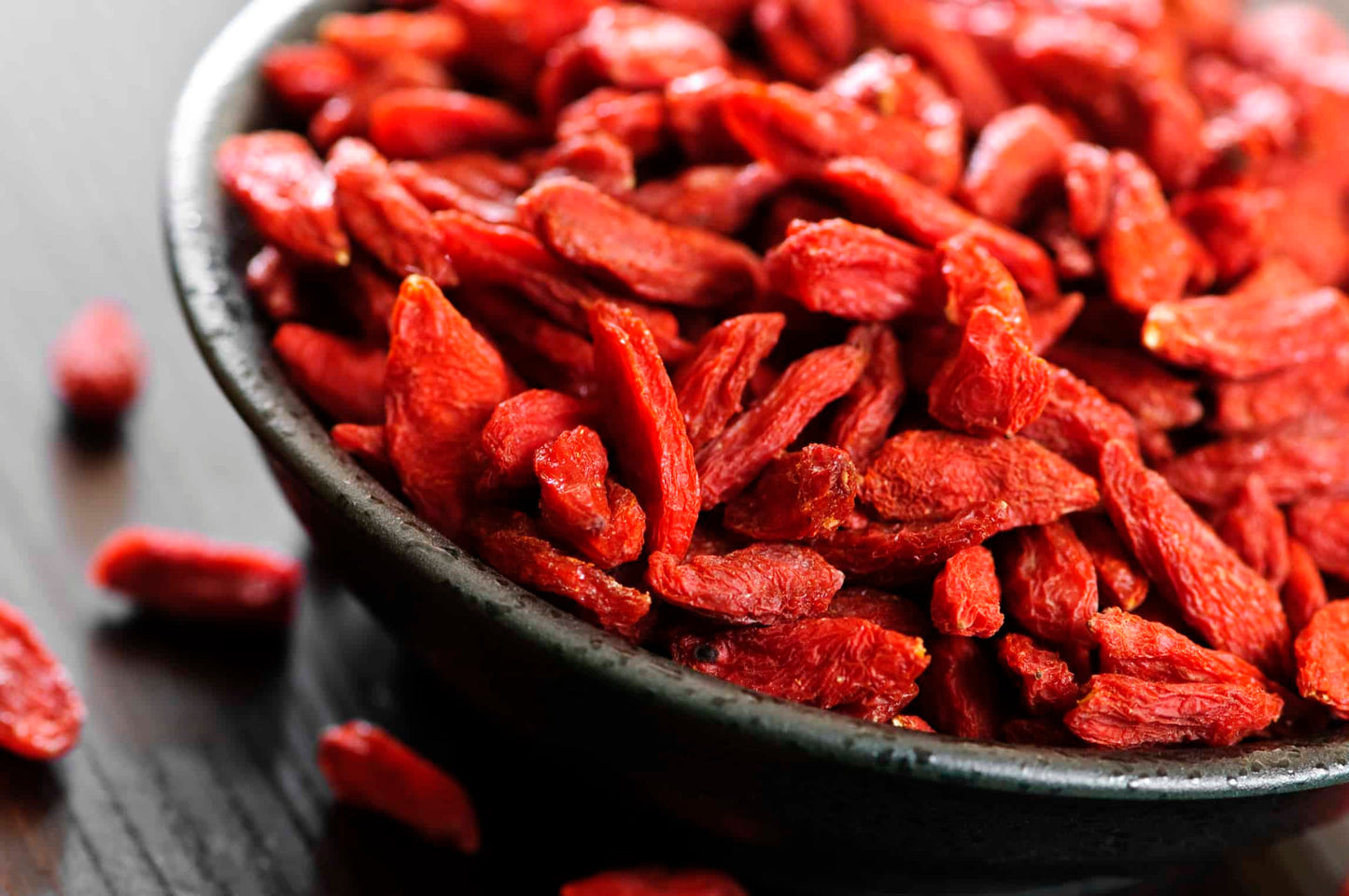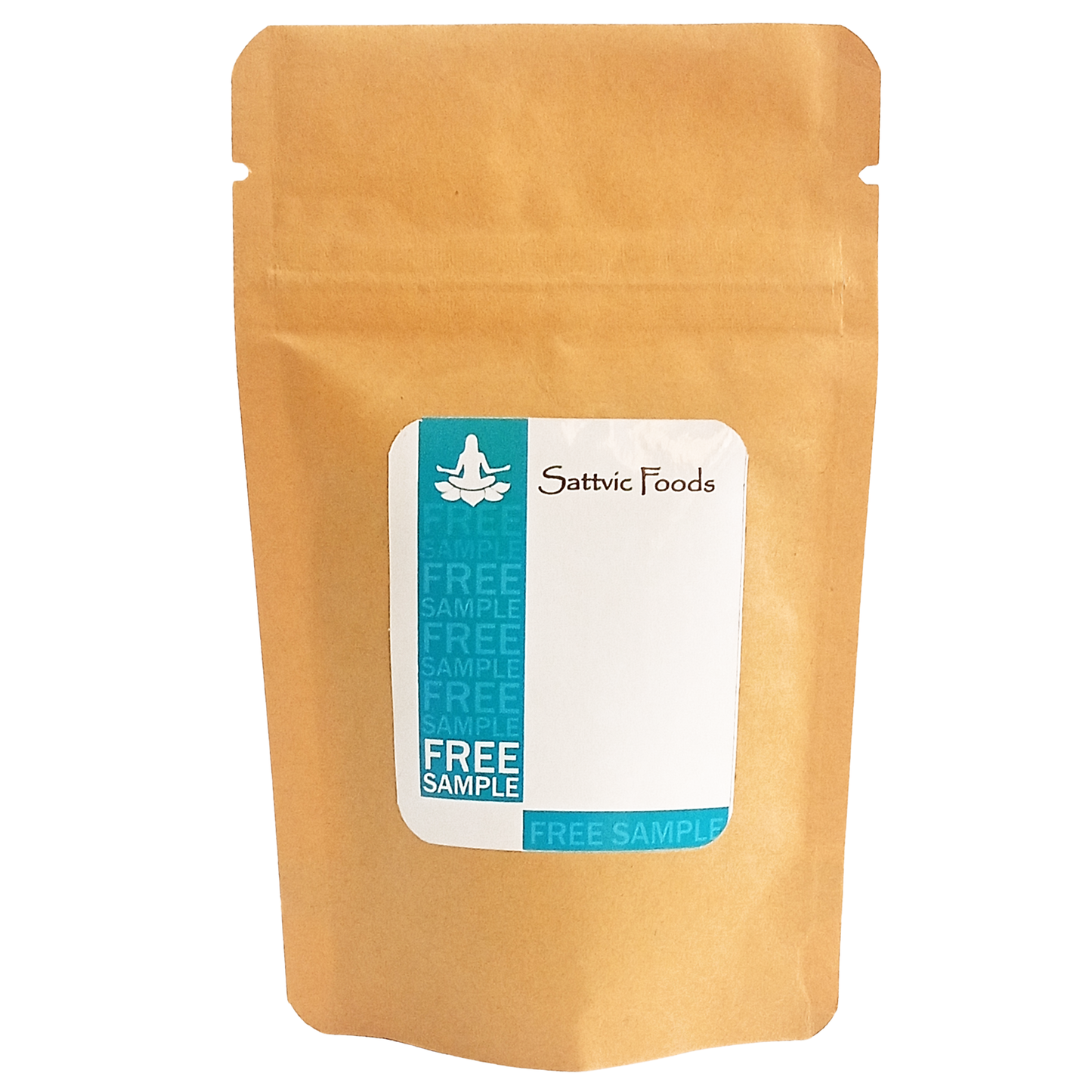 Collapsible content
Delivery Information

Orders are shipped within 2 business days from payment. Delivery ranges from 3-9 days depending on your location.
About Us

Sattvic Foods is committed to your complete satisfaction. We assure you that every purchase is pure and of the highest quality available. If for any reason you are unsatisfied simply email us at info@sattvicfoods.in or reply to your order email.