Regular price
Rs. 275.00 INR
Regular price
Sale price
Rs. 275.00 INR
Unit price
per
Sale
Sold out
Share
About 
Jojoba Oil is actually a liquid wax that is an excellent carrier for many essential oils. Also, being a wax, it is less greasy than other carrier oils. It is used in the treatment of acne, sunburn, and chapped skin. It encourages hair growth by unclogging follicles and soothing the skin. It can act as a natural skin conditioner. It has nearly replaced animal fats in the manufacture of skin lotions and creams.
How To Use

Skin moisturiser-  You can rub a few drops of Jojoba oil between your palms and apply it on the face and other exposed parts whenever you venture out and after washing your face every time.
Deep moisturisation-  For a deeper moisturising effect, warm up a spoonful of Jojoba oil and massage it in after washing the face at bedtime and leave it on overnight. Pure Jojoba oil is fully absorbed into the skin, leaving it feeling soft and smooth.
To control oily skin- If you're troubled by oily scalp or trying hard to mask your shiny forehead and nose under layers of makeup, rubbing in Jojoba oil on the affected parts will give wonderful results. 
Replacement-  Use as a replacement for Shaving cream to get soft and cut-free skin. Can be also used as a replacement for hair serum to tame dry frizzy hair.
Lip Balm- Whether infused within a lip balm or used alone, jojoba oil can soothe dry, chapped lips thanks to its nourishing vitamin and minerals

. It absorbs very easily, so you don't have to worry about it leaving a greasy residue on your lips.

Hair Regrowth- Jojoba oil can prevent hair loss and promote hair thickness. The idea behind this is that the oil moisturizes hair follicles, which prevents dryness that leads to hair loss.
Read more about Jojoba oil here
Health Benefits
Reduce Fine Lines and Wrinkles- 

The antioxidant properties of jojoba oil could make it a viable means for treating sunburn. Plus, jojoba oil offers a quality that's not always prevalent in natural ingredients.

Treating sores and bruises- Jojoba oil is a promising ingredient in stimulating wound healing. Preliminary research shows that jojoba oil encourages your skin cells to bind together after they've been separated by a scratch or cut.
Soothe Eczema- It is anti-inflammatory and can be used to soothe the skin and calm irritation. It's also a powerful moisturizer. Jojoba oil closely resembles human sebum, an oily substance secreted by the skin and hair.
Collagen Production- The oil forms a scaffold to provide strength and structure to the skin it also helps in repairing the body tissue.
Why Buy Ours

Unrefined and 

pale

yellow in colour.
100% pure therapeutic grade, undiluted, and free from any additives.
Always packaged in a dark glass bottle.
View full details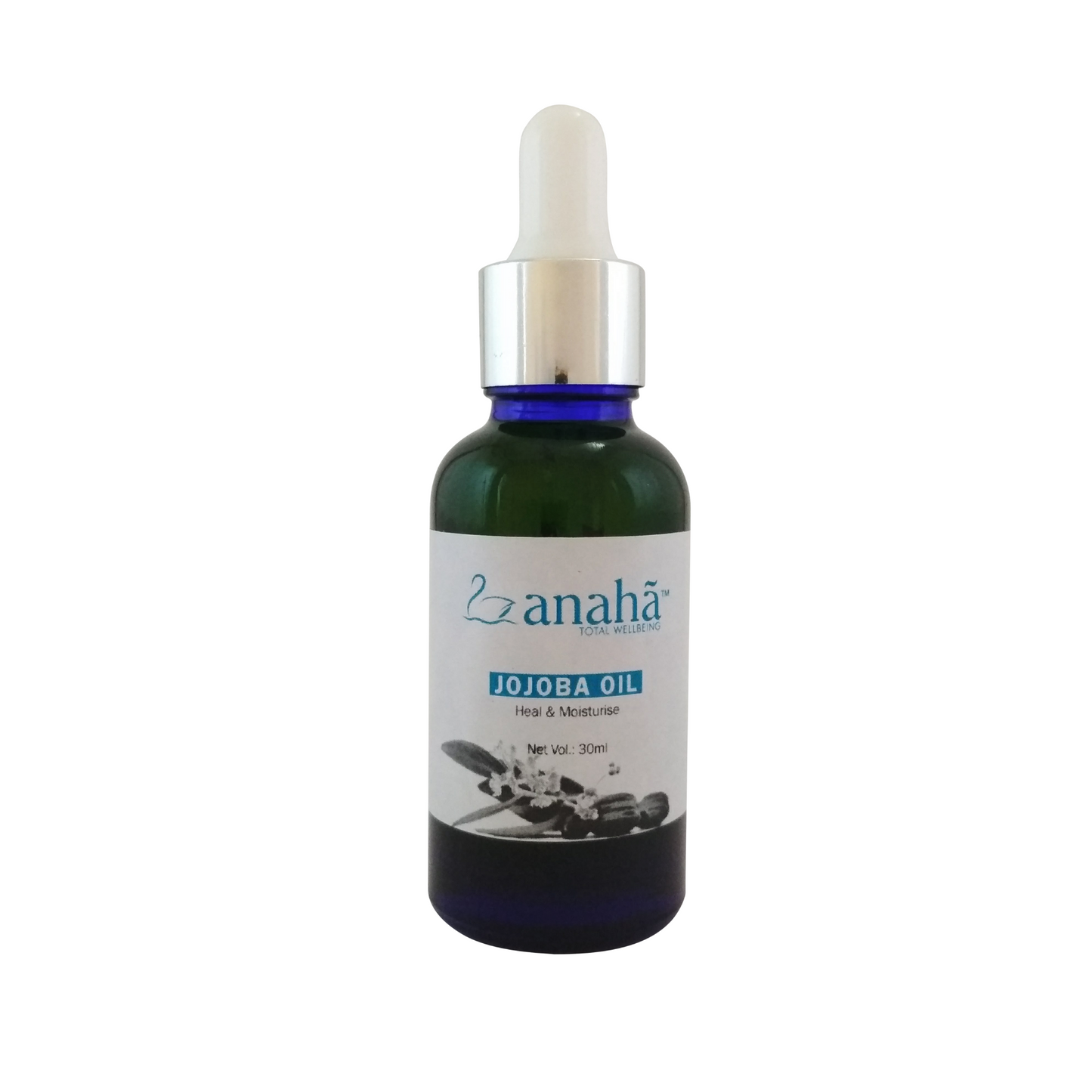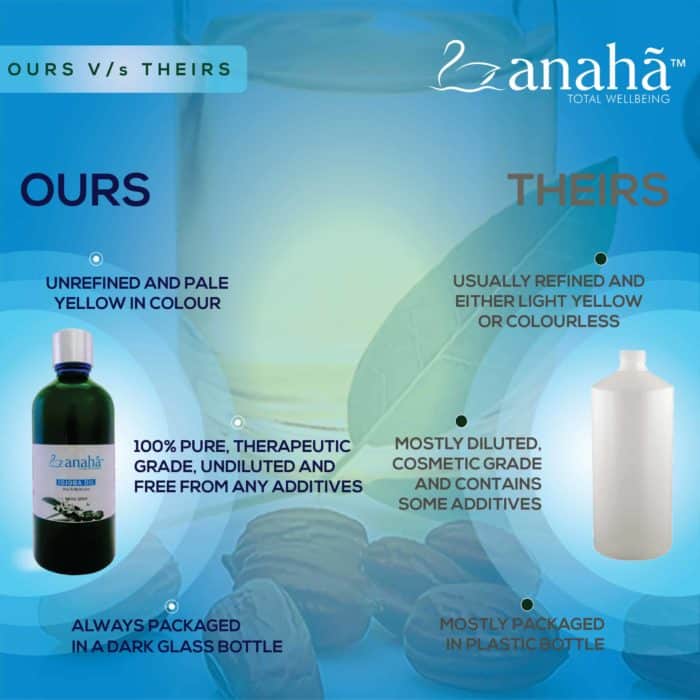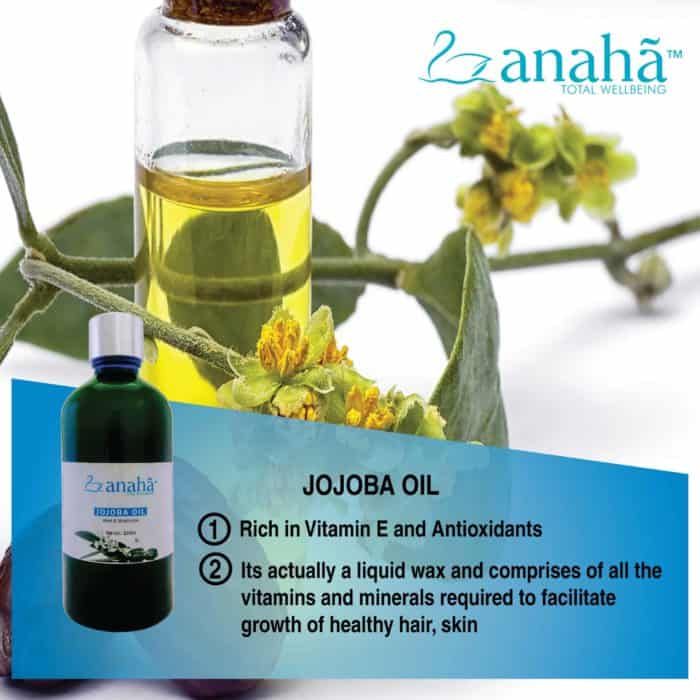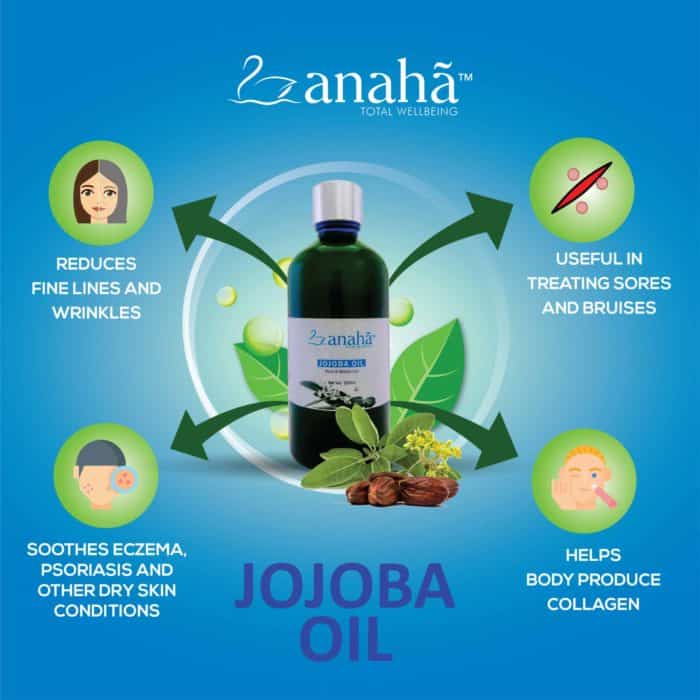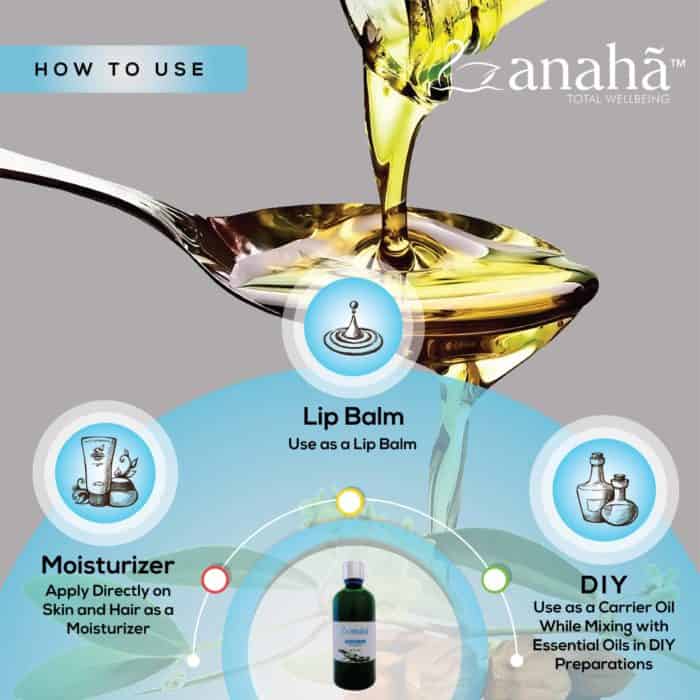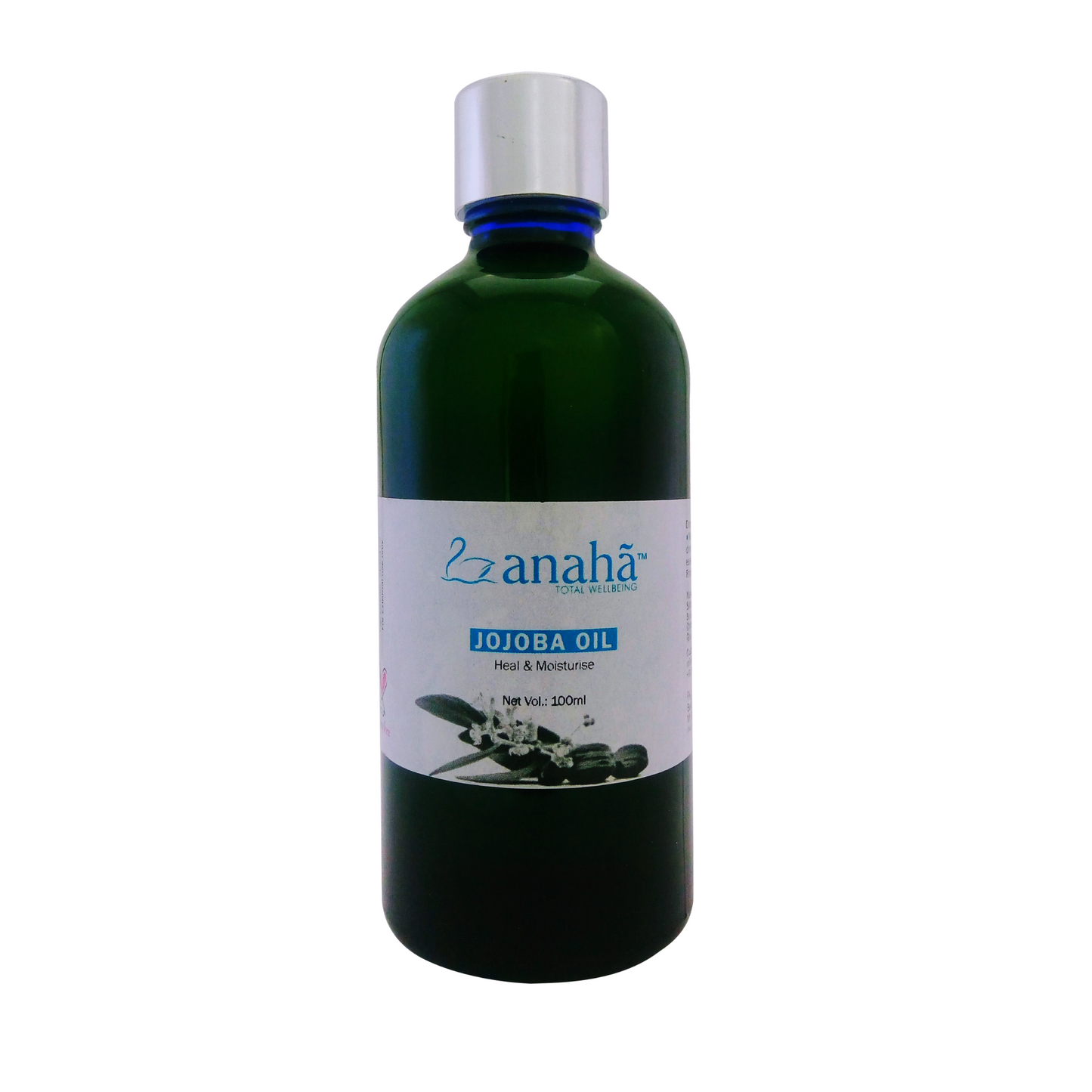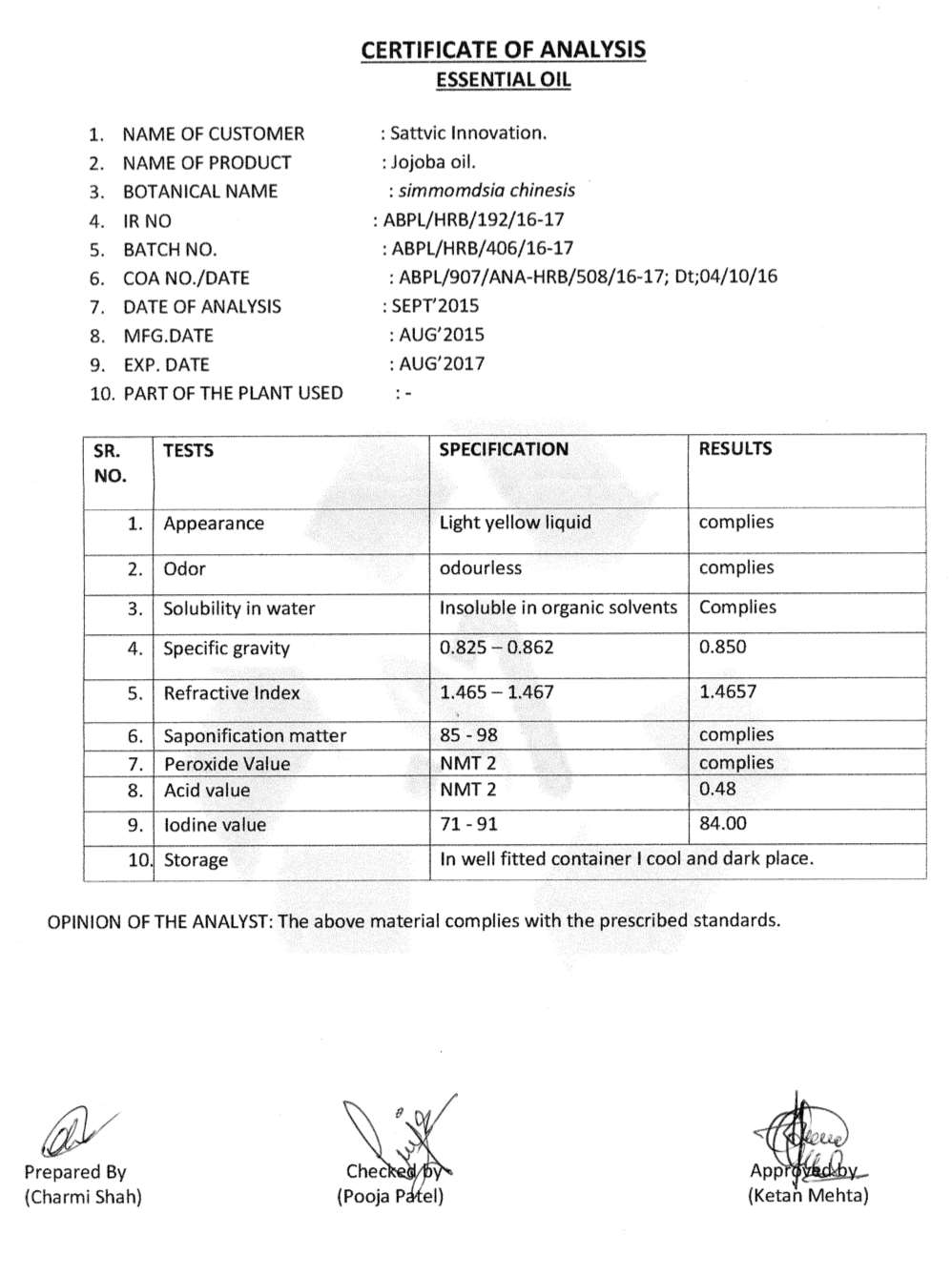 Collapsible content
Delivery Information

Orders are shipped within 2 business days from payment. Delivery ranges from 3-9 days depending on your location.
About Us

Sattvic Foods is committed to your complete satisfaction. We assure you that every purchase is pure and of the highest quality available. If for any reason you are unsatisfied simply email us at info@sattvicfoods.in or reply to your order email.