PRICE
Sale price
Rs. 700.00
Regular price
Rs. 800.00
Unit price
per
Sale
Sold out
View full details
Free sample is a single serving (3-10 g) for trial
Get a free sample for every Rs. 500 of purchase
Add a product other than items being purchased
Free Sample must be added before Checkout
Delivery Information
Orders are shipped within 2 business days from payment. Delivery ranges from 3-9 days depending on your location.
Product Description
Looking to lose weight? Whey Isolate Protein is one of the best sources of Vegetarian protein available and contains ALL essential Amino Acids. Sattvic foods Whey Isolate Protein delivers over 22.5g of whey protein per 25g serving helping you to increase strength, gain muscles and lose body fat.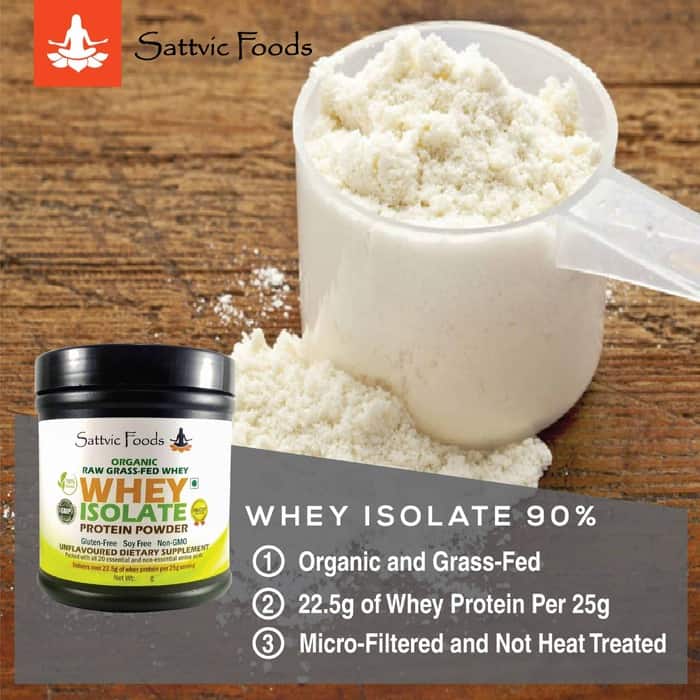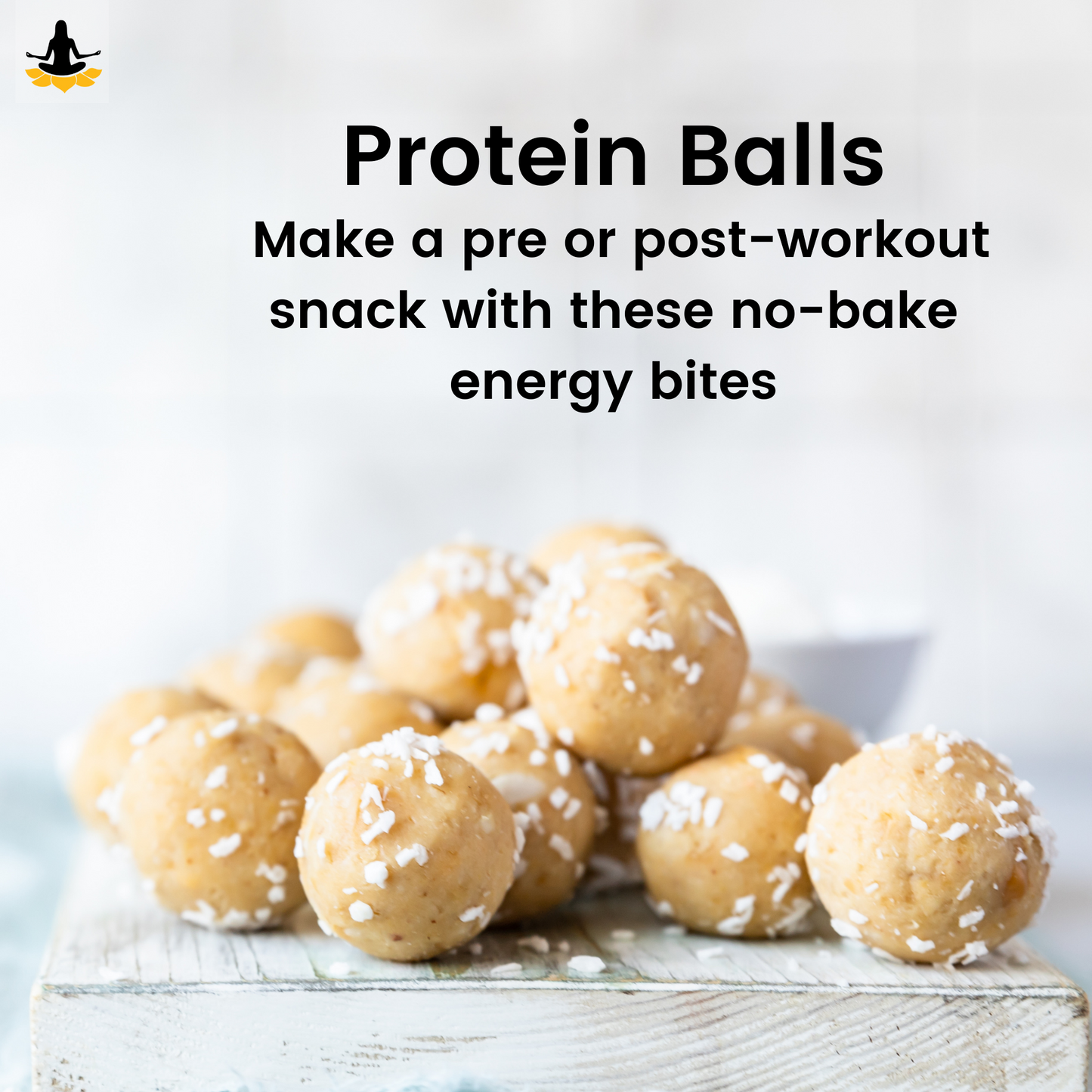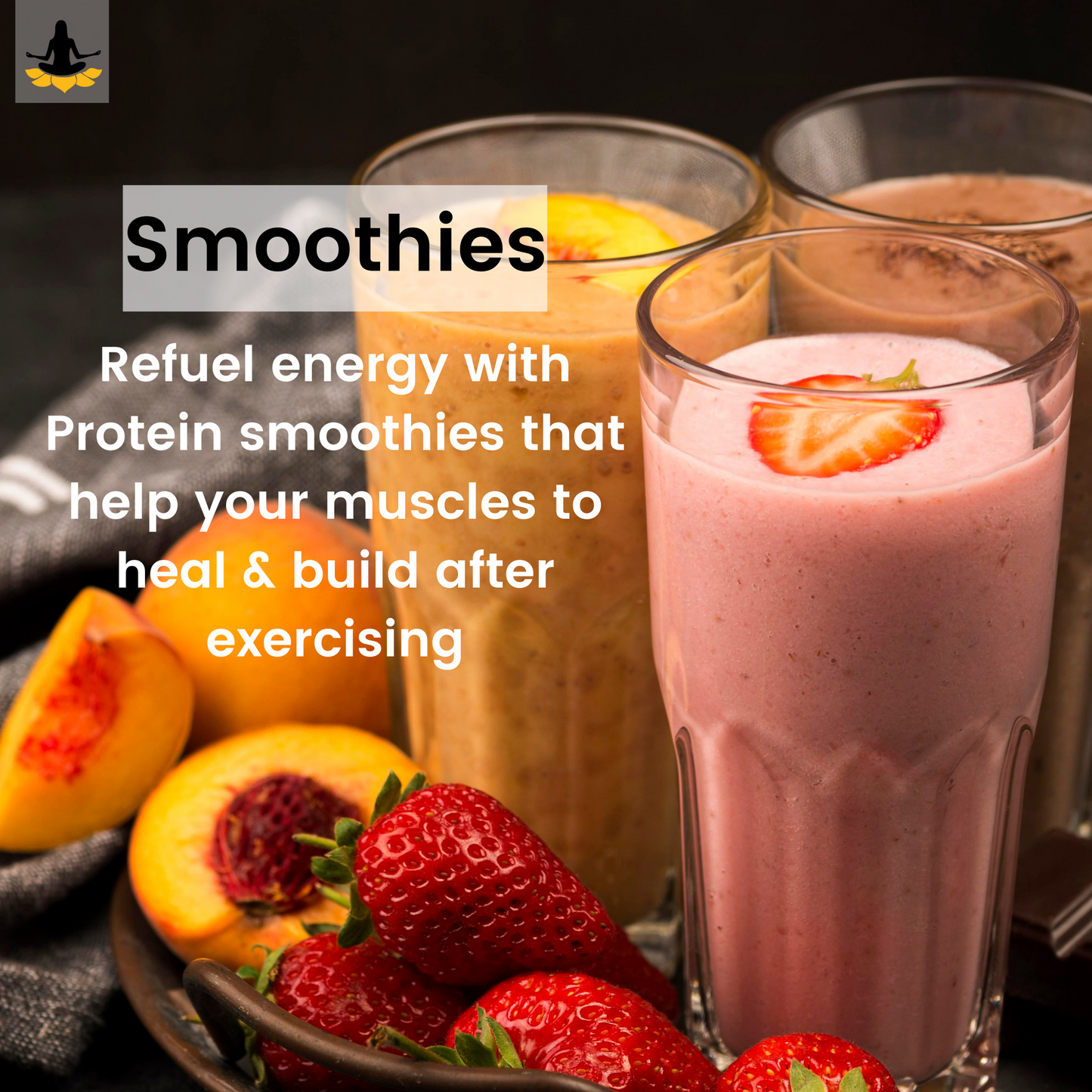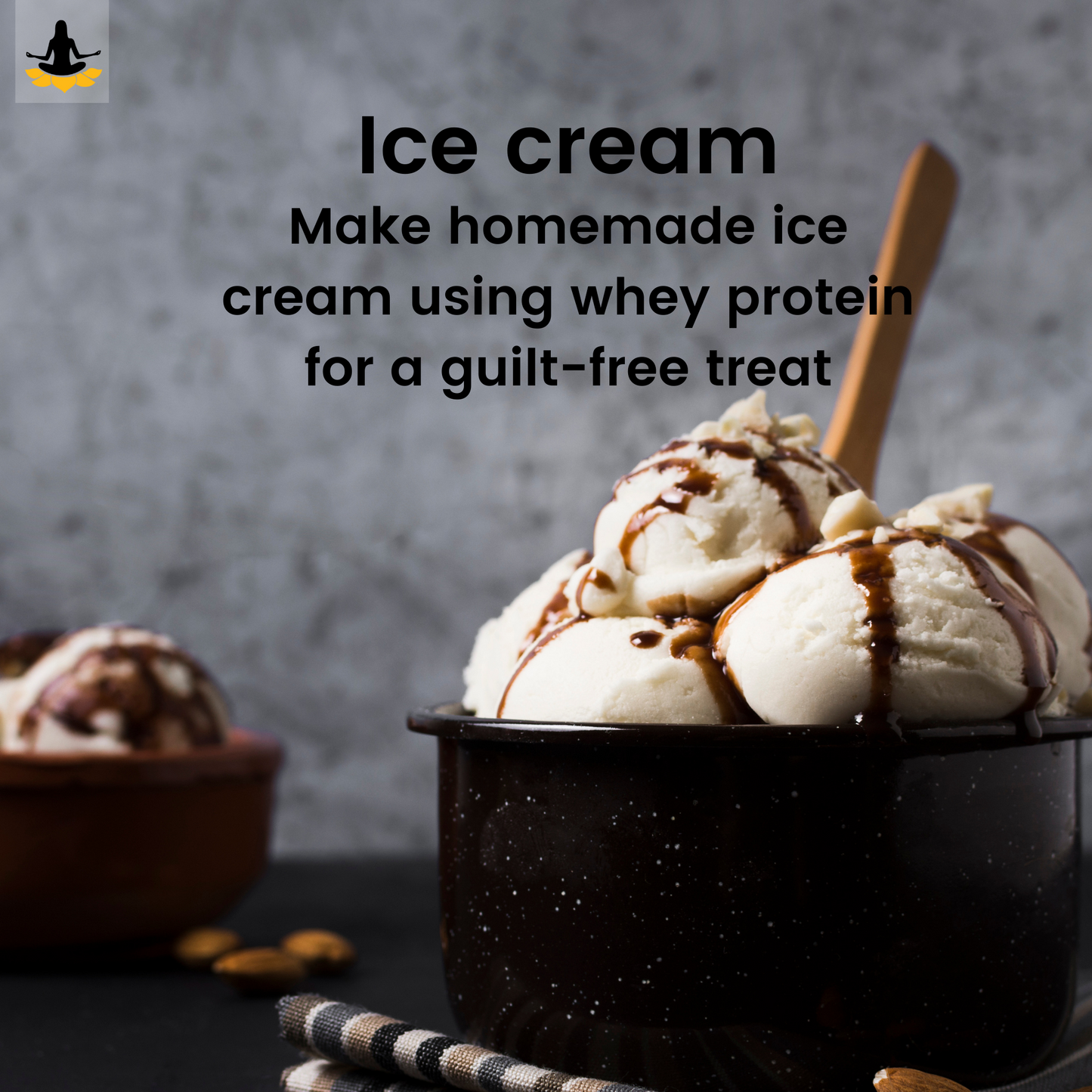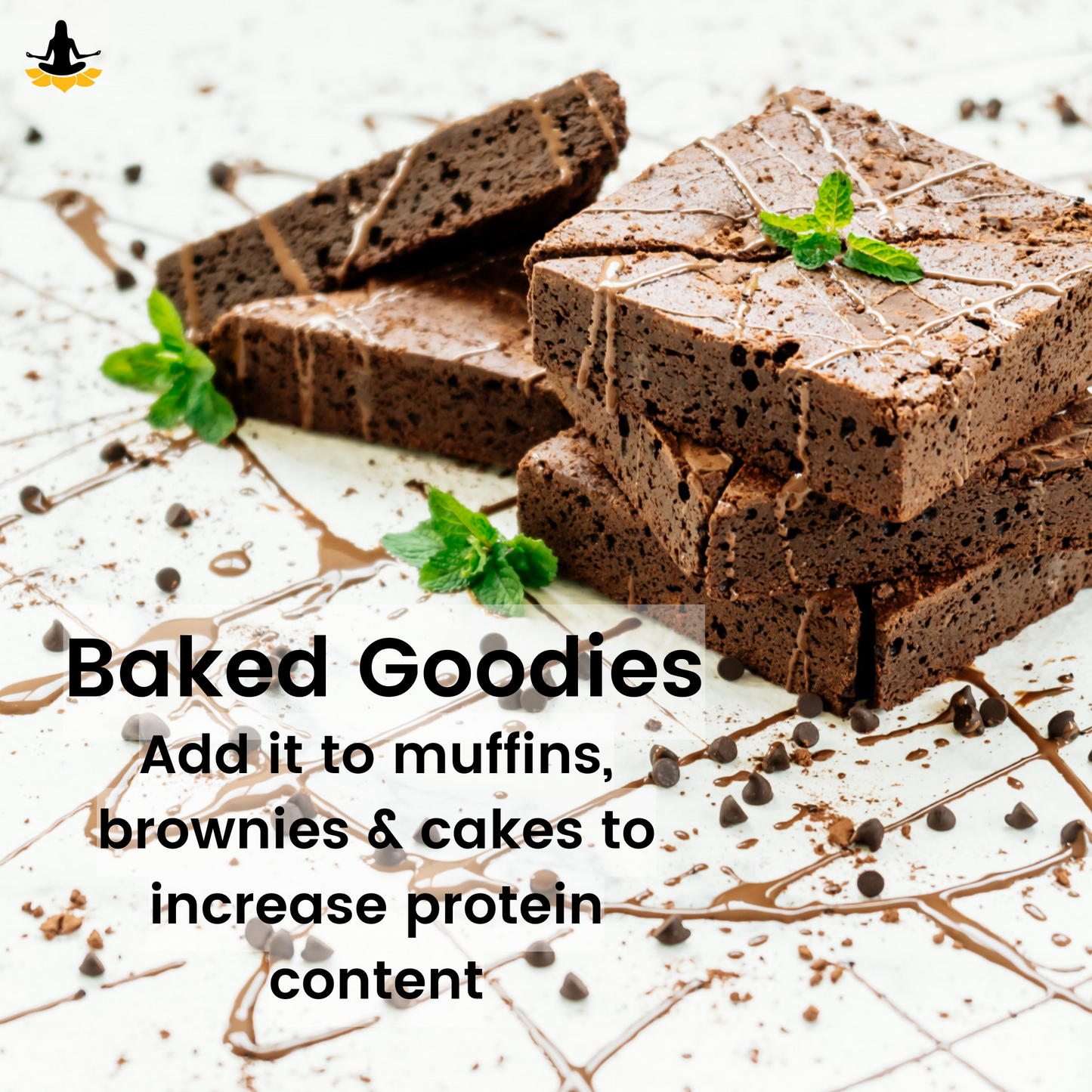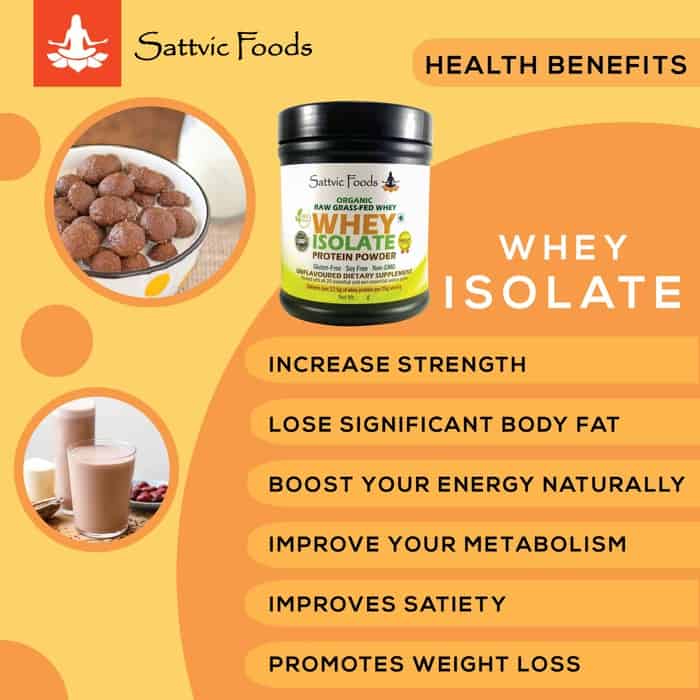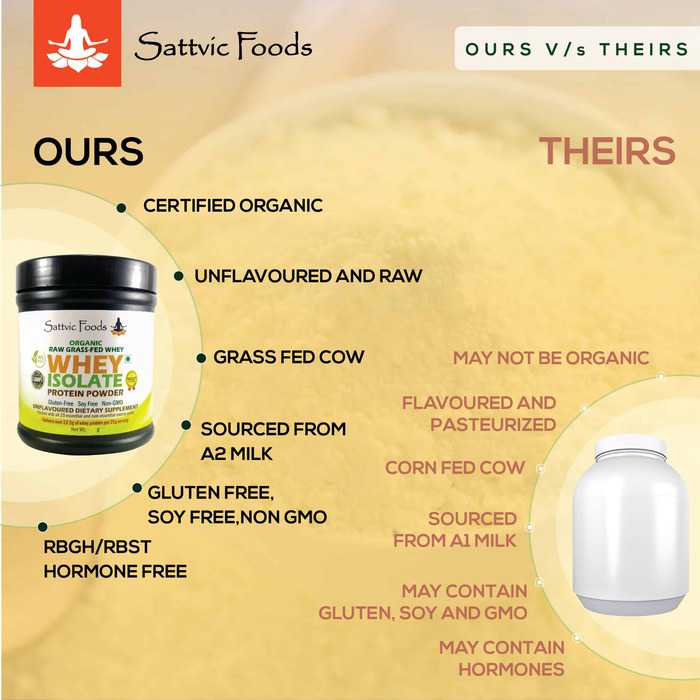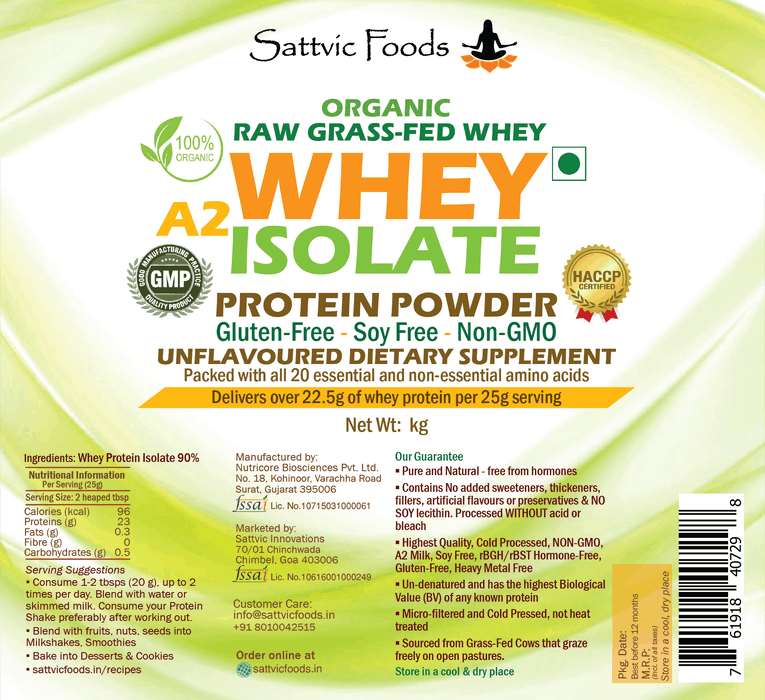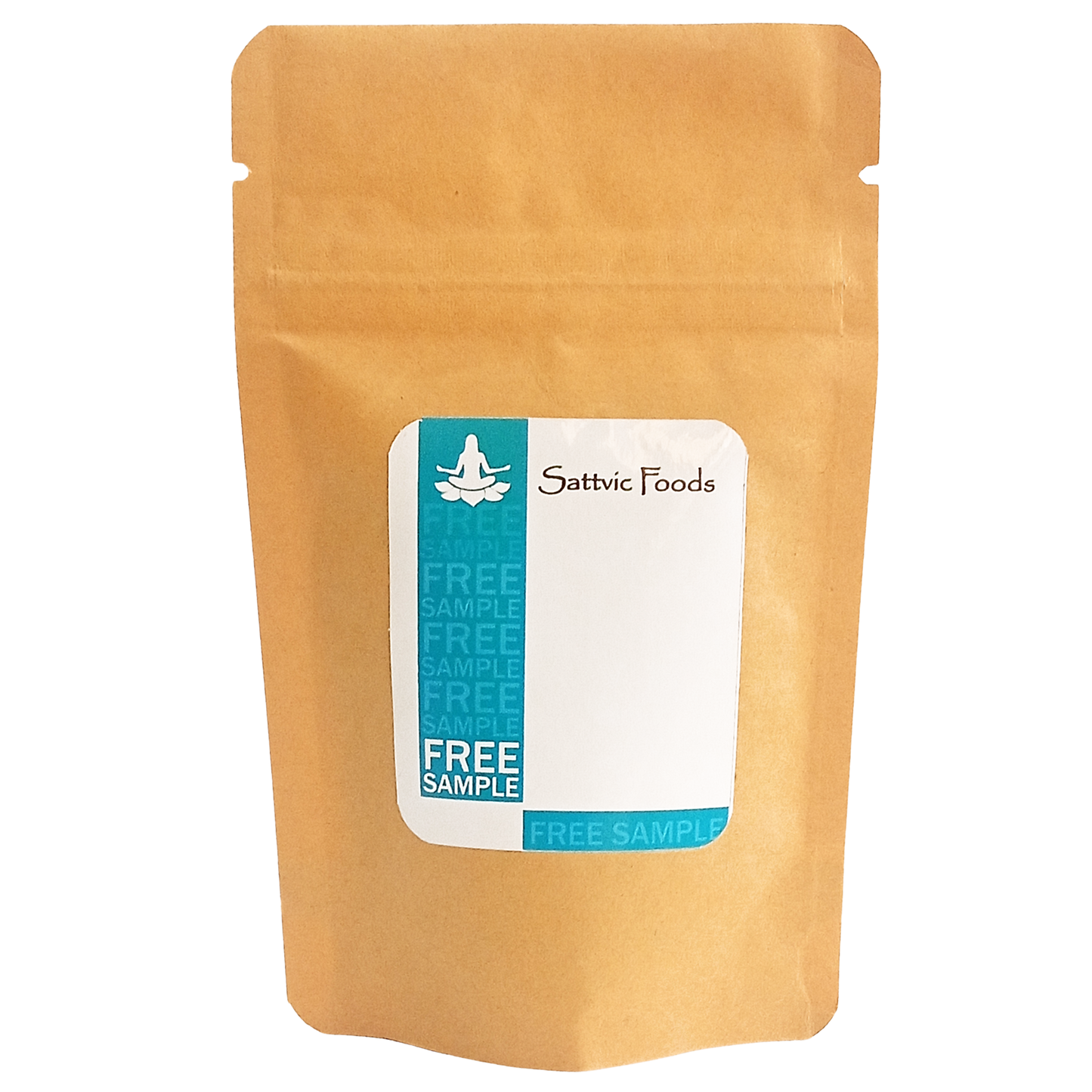 Whey protein isolate
A very nice and believable product
Excellent Mixablity !!!
Previously I've choosen MB raw whey protein and rejected Sattvic foods whey protein, to give it a try I've purchased 200 g portion and iam amazed that it mixes soo good as compared to other established brands so i immediately ordered 1 KG Whey isolate . I must say this brand worked very hard for the Mixablity. This is the first unflavoured whey protein I've found in india that goes very well in smoothies and milkshakes , great Quality, great nutrition and good transperancy !!
Best Whey Protein in India. Made in India. Not imported crap.
I think this is the best protein powder available in India. It's a little expensive though. But it's manufactured in India, has a very fresh and delightful flavour compared to all the other whey proteins in the market which are mostly imported from the US or else where. It's like the difference between having fresh lassi at home compared to some bottled nonsense full of preservatives. Even the quality of the powder is superior! Dissolves easily and has a delicious flavour, it feels like it has been extracted from fresh milk from a cow in your neighborhood. The other powders just cannot compare in that aspect. Even the quality of protein is very good. I got rid of a recurring lower back pain in a few weeks just by having this without doing any kind of exercise. You feel stronger and energized. Very good!! Very pure!! I would recommend this as the best in the country.
Great Product
This is a great product. It's unlike other powders. Dissolves well, doesn't taste foul and can be easily mixed with anything you choose. I personally drink it plain, with water.