Regular price
Rs. 700.00 INR
Regular price
Rs. 800.00 INR
Sale price
Rs. 700.00 INR
Unit price
per
Sale
Sold out
Share
About
Protein is a key element in any athlete's or training enthusiast's diet, but it's also less popularly known for its ability to control hunger and promote weight loss. Whey isolate protein in particular contains an incredible range of essential amino acids. Whey Isolate has most of its fats and carbs removed thus having more than 90% protein which is easier to absorb and helps you increase strength, gain muscles, and lose body fat according to several studies.
Know to grow!
As an athlete, your primary concern is knowing exactly what you put in your body, to maximize performance. That's why our team at Sattvic Foods is committed to providing the highest quality scientifically formulated products. These are backed by the long-established science of Ayurveda and the embodiment of the true essence of the ayurvedic sattvic diet. Thus our products are free of banned substances, fillers, artificial flavours, preservatives, or thickeners with their ingredients completely disclosed. So you can be assured you're taking only the best to become the best.
Source
We source our un-denatured whey isolate protein powder directly from leading dairies. Manufactured from vegetarian sweet cheese using a cross-flow micro-filtration process ensures that you receive only the purest whey protein concentrate.
How To Use 
Consume 1-2 tbsps (20 g), up to 2 times per day. Preferably after a workout.
  Did you know that Whey Protein can be used as an emulsifier? To know more about the benefits of Whey Isolate Click here
Health Benefits
Increase Strength- Whey protein contains an incredible range of essential amino acids, which are absorbed quickly, that can help you increase strength and gain muscle.
Help with Body Fat- This product contains 22.5g of whey protein per 25g and may support both muscle gain and fat loss.
Boost Energy Level- It's well known that protein can aid weight loss, as it's by far the most satiating macronutrient. It can boost energy expenditure by 80–100 calories per day, and make people automatically eat up to 441 fewer calories per day.
Promote Weight Loss- Replacing meals with protein shakes may help you reduce your daily calories, which can help you lose weight.
Why Buy Ours
Our Whey Protein is packed with all 20 essential and non-essential amino acids. Processing is carried out at low temperatures to ensure that it is un-denatured and highly bioavailable.

According to us, everyone is different with unique needs, tastes, and nutritional requirements. That's why our Whey Isolate is unflavoured, leaving the choice entirely up to you. Since it is unflavoured, we recommend mixing it with our Raw Cacao Powder for a smooth flavour. So mix away and may the gains be with you!

Sattvic foods Whey Isolate Protein delivers over 22.5g of whey protein per 25g serving with an outstanding amino acid profile. It is the perfect protein supplement because there just aren't other whey isolate proteins that compare with the amino acid profile and nutritional benefits. 
✔ Free sample is a single serving (3-15 g) for trial
✔ Get a free sample for every Rs. 500 of purchase
✔ Add a product other than items being purchased
✔ Free Sample must be added before Checkout
View full details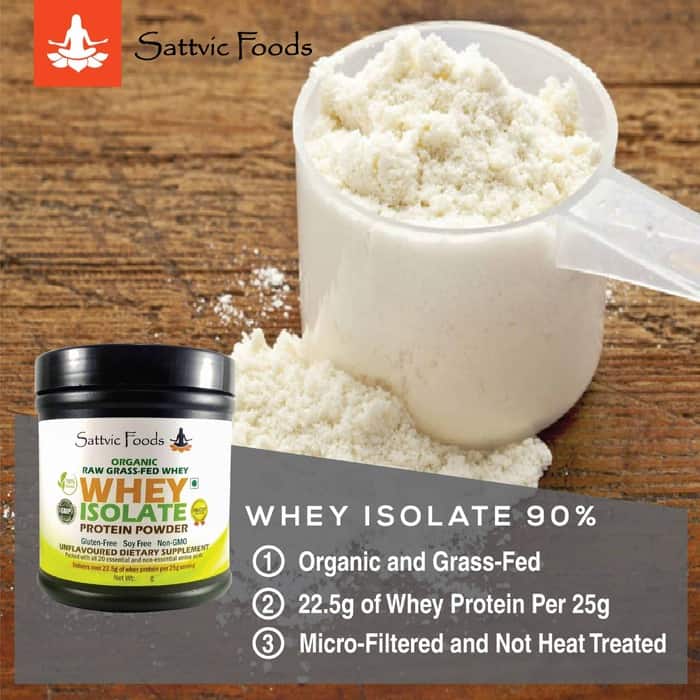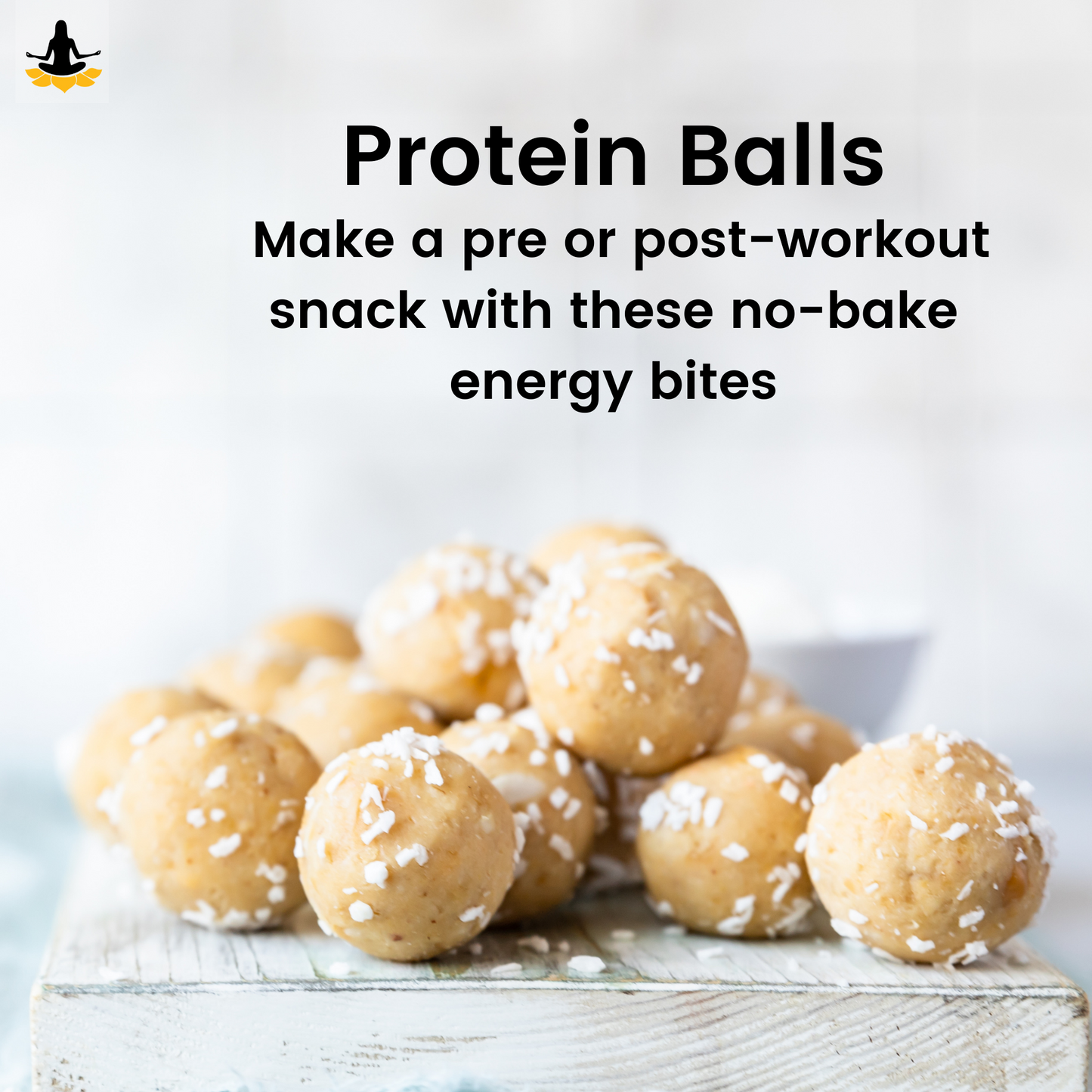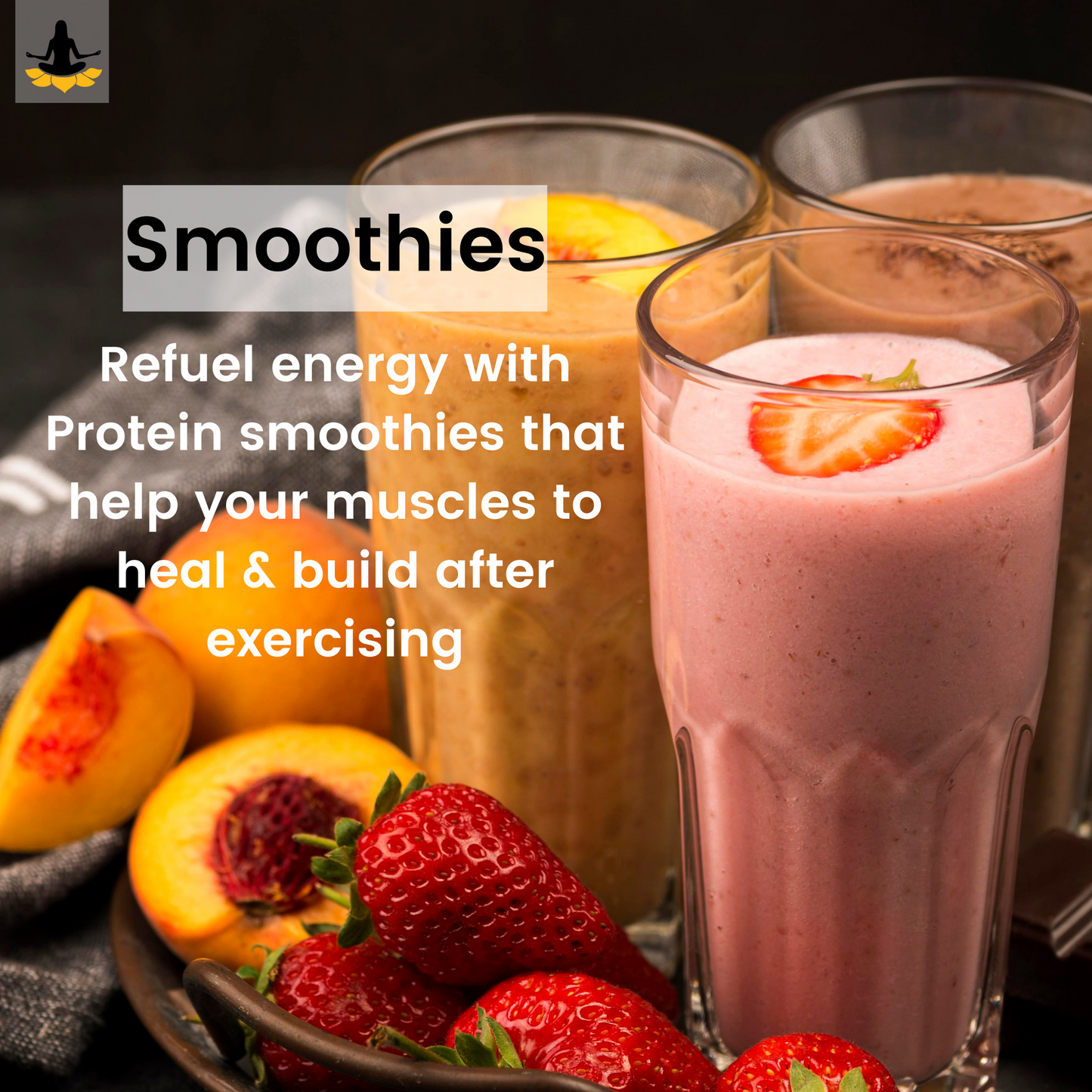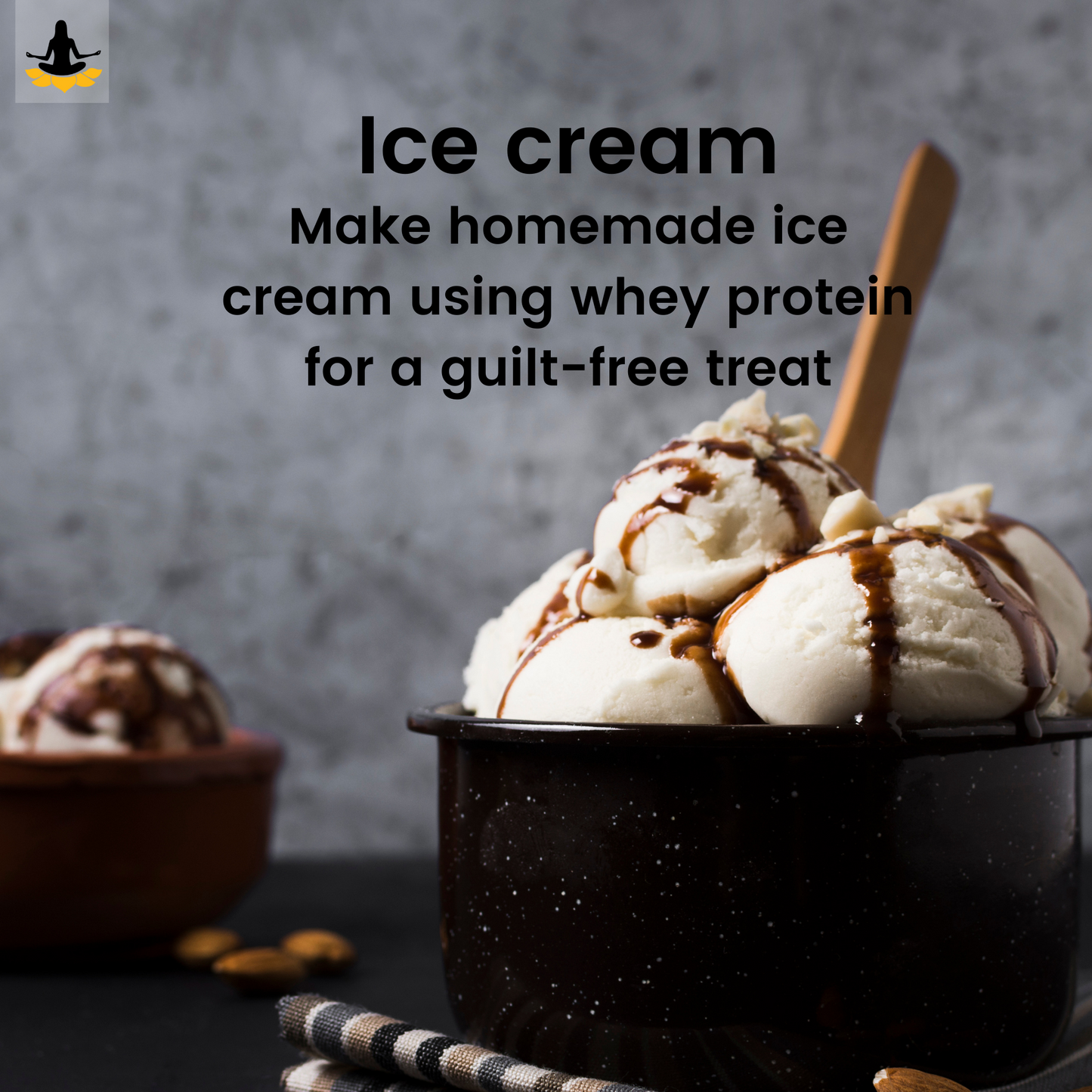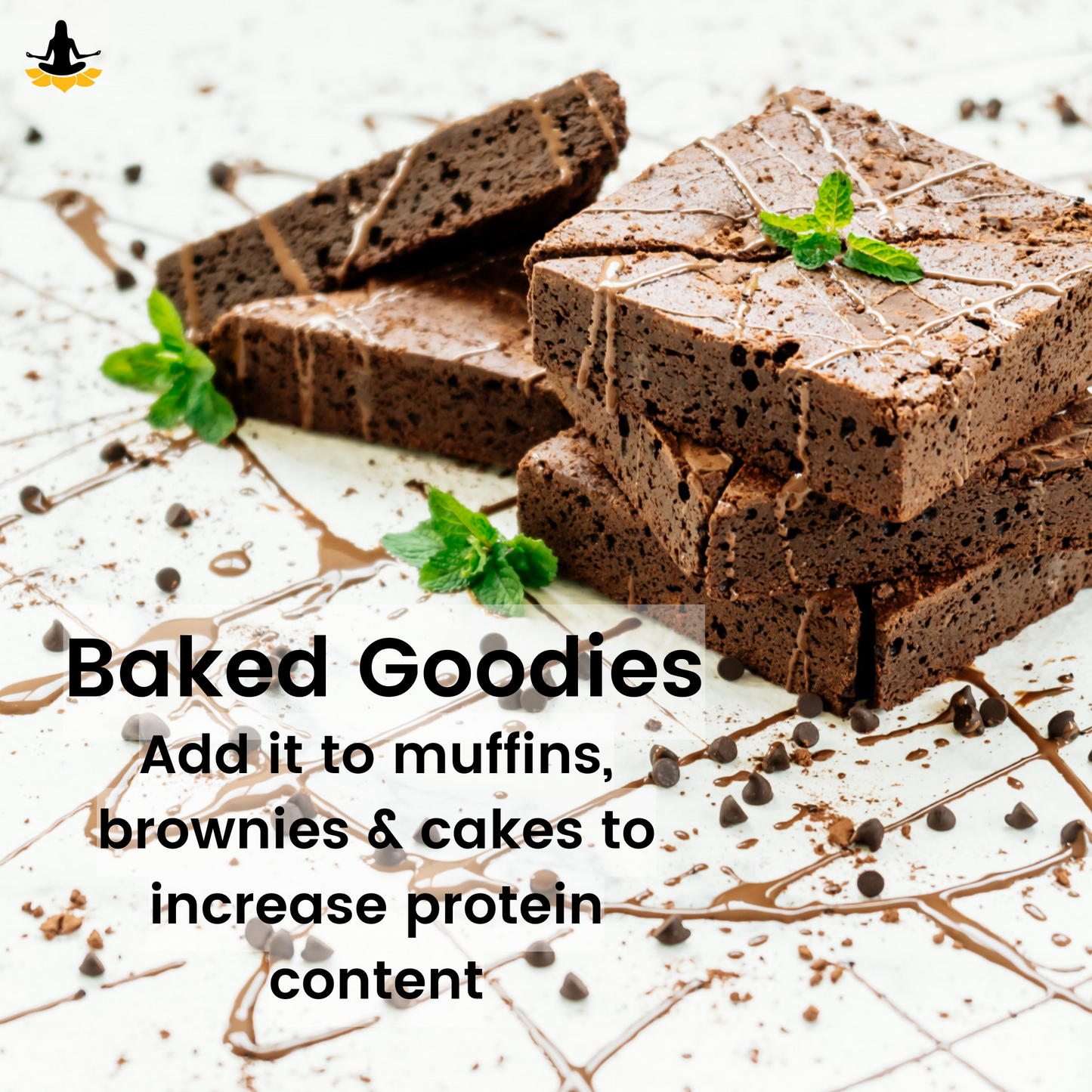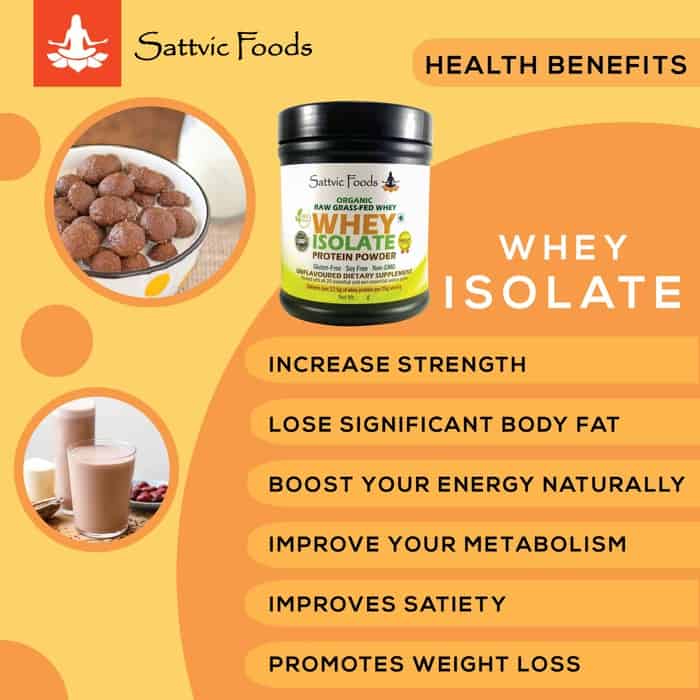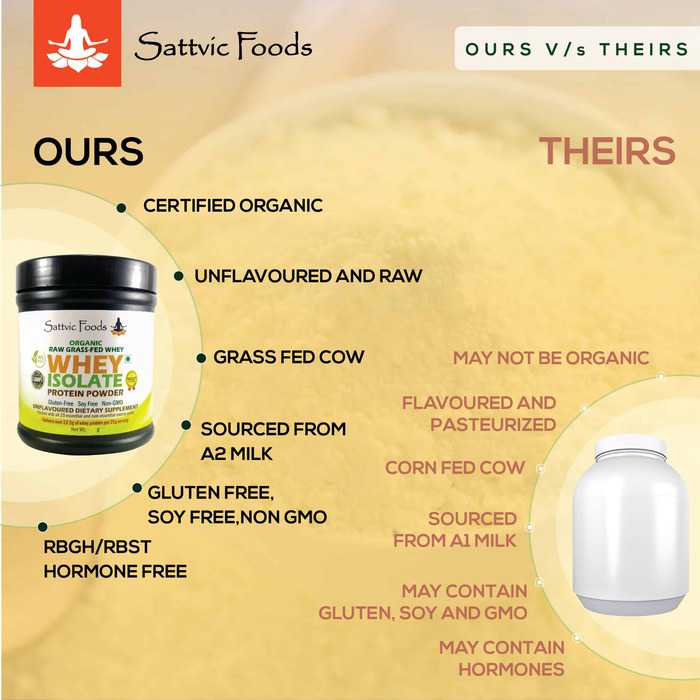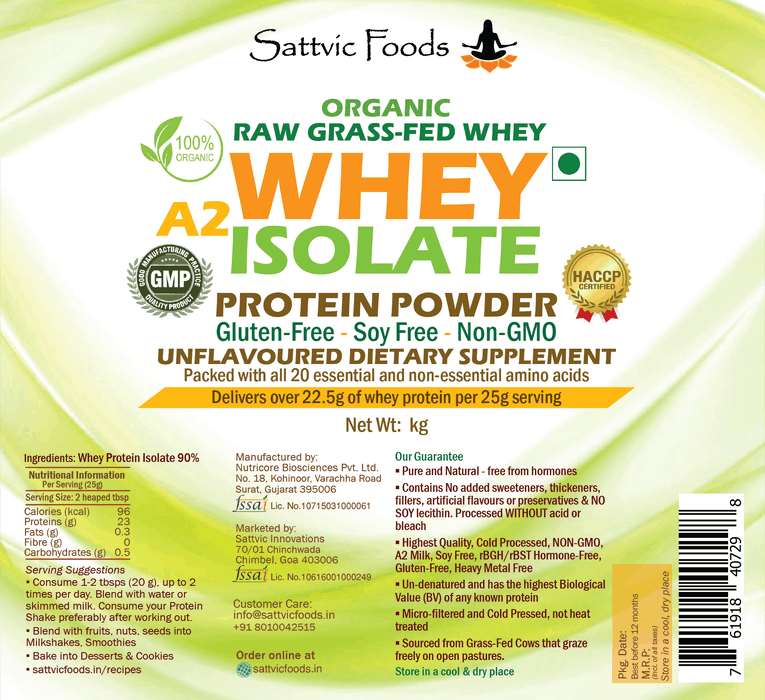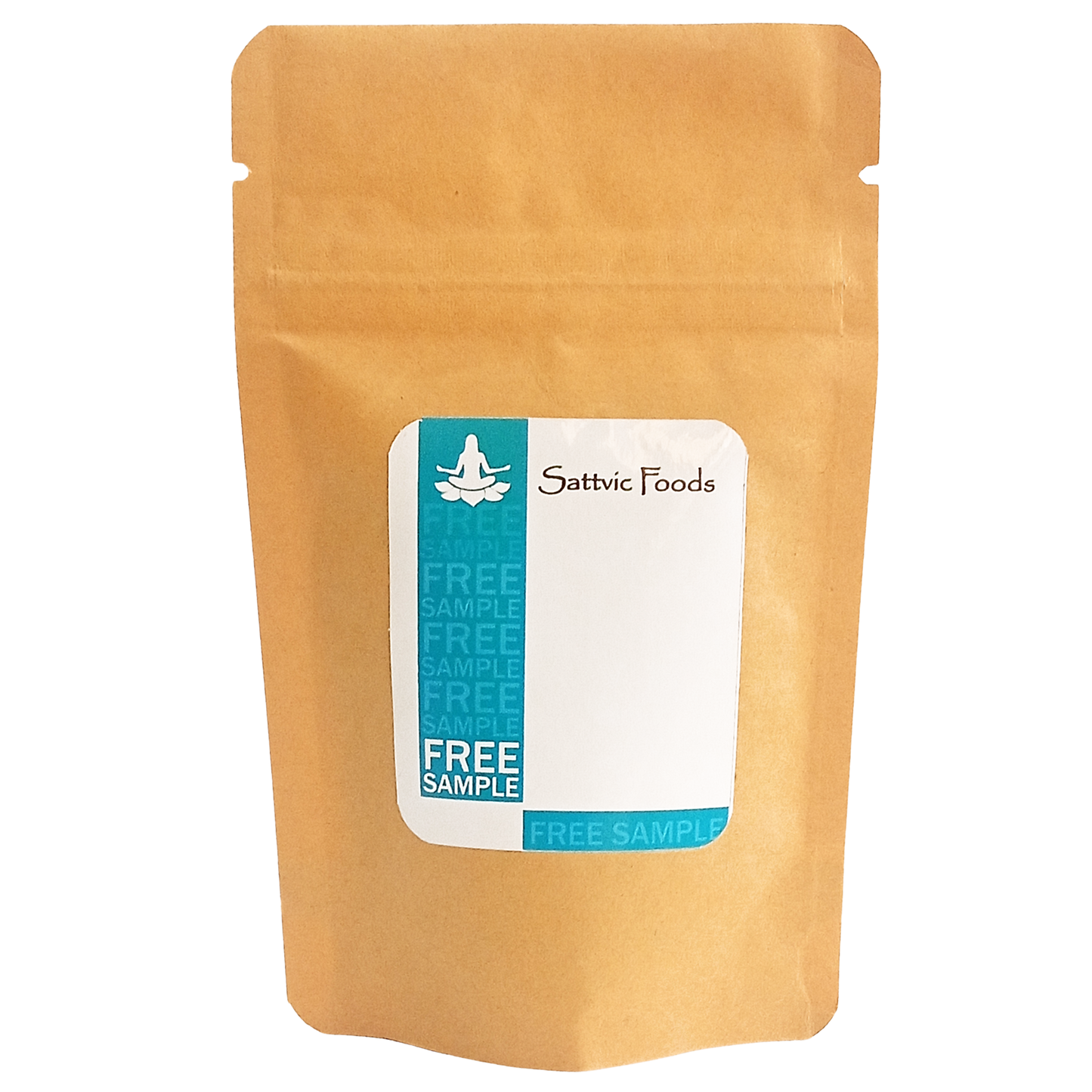 Collapsible content
Delivery Information

Orders are shipped within 2 business days from payment. Delivery ranges from 3-9 days depending on your location.
About Us

Sattvic Foods is committed to your complete satisfaction. We assure you that every purchase is pure and of the highest quality available. If for any reason you are unsatisfied simply email us at info@sattvicfoods.in or reply to your order email.