Regular price
Rs. 375.00 INR
Regular price
Sale price
Rs. 375.00 INR
Unit price
per
Sale
Sold out
Share
About
Oat bran is the protective layer around oat groats that is loaded with fibre and other essential nutrients. We love all types of oats. Be it the grainy oat groats or chewy steel-cut oats. But the go-to choice, for us, is oat bran. It is easily cooked and gets a creamy, mushy texture that is reminiscent of the warmth of mom's food.
Our oat bran is lab-tested gluten-free, so people with gluten sensitivities (irritable bowel syndrome, celiac disease) can easily partake of it. Our oat bran is high in soluble dietary fibre. This gives the digestive system a boost. It is known to be helpful in weight loss and lowering cholesterol. Because it is a low GI food, it is recommended for consumption by diabetics. A single cup of our oat bran provides:
50% of the fibre, 

28% of the protein,

25% of the iron and

30% of thiamine that an adult requires every day.
Additionally, it dishes out essential amounts of calcium, zinc, copper, manganese, selenium, riboflavin, and amino acids.
Source
Oats were widely cultivated for their medicinal purposes and are now highly popular for their numerous health benefits. We import whole grain oats from West Australia which is known for its fine quality grains. Then the oats are further processed at our facilities in India.
How To Use

Apart from being eaten as porridge, cooked with water or milk, when sprinkled on yoghurt or blended in smoothies, it adds to their nutritional benefits. It can even be used in cakes and baked goods, to shallow fry or bake fish or make chickpea cutlets. Some Recipe ideas: Oat Bran Porridge  Oven baked Salmon with Oat bran Crust 
Health Benefits
Helps with Weight Loss- A high-fibre diet is recommended for weight loss, as it absorbs water and creates a feeling of fullness, which can reduce hunger. Overall, this means that you consume fewer calories. Bran is an excellent source of fibre. 
Constipation- Fiber is an ally to the digestive system, as it helps to promote the regular and healthy consistency of stool. Be sure to drink plenty of water to help the body process the fibre appropriately.
Heart Health- A soluble fibre in oat bran, known as beta-glucan, can help reduce cholesterol. When fibre (especially soluble fibre) is consumed, it has the ability to bind with cholesterol and excrete it from the body. It can also limit the cholesterol in foods. This can also help regulate healthy cholesterol levels, ultimately reducing the risk of related heart diseases.
Why Buy Ours

We work hard to make sure that 100% natural and only the finest quality oat groats are selected to move to the cleaning and cutting process.

Minimal processing ensures that the oat bran retains its nutrients. The creamy and soothing texture and nutty, naturally sweet flavour foster your tummy and your taste buds!

Oat bran has a low glycemic index, which helps control blood glucose levels. Our oat bran is more natural and less processed. So it is a powerhouse of proteins, minerals, vitamins and good fat.
Disclaimer 
Since our Oat products are 100% natural and unprocessed they are at a high risk of infestation, especially during monsoons due to higher moisture levels. PLEASE REFRIGERATE IMMEDIATELY upon receipt.
View full details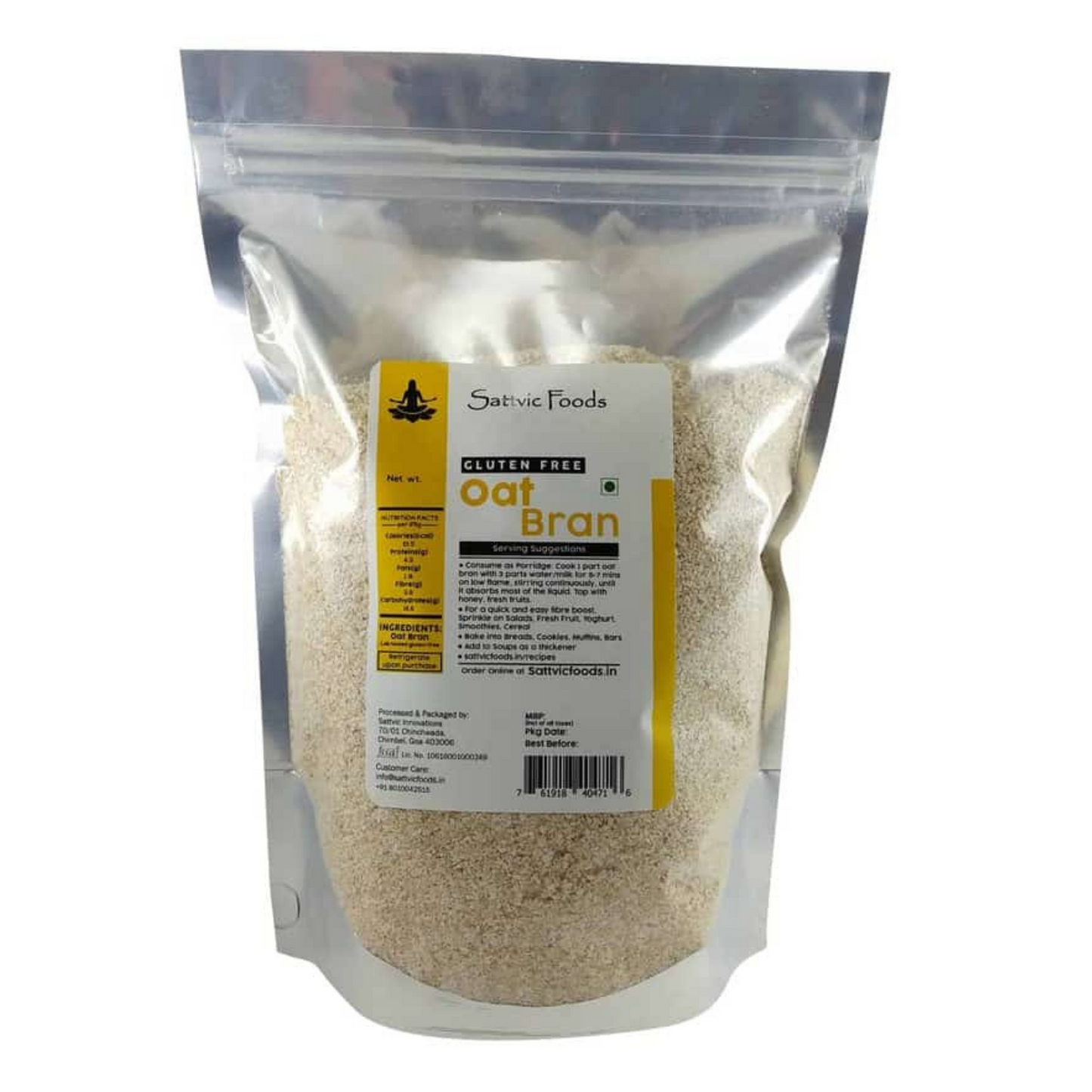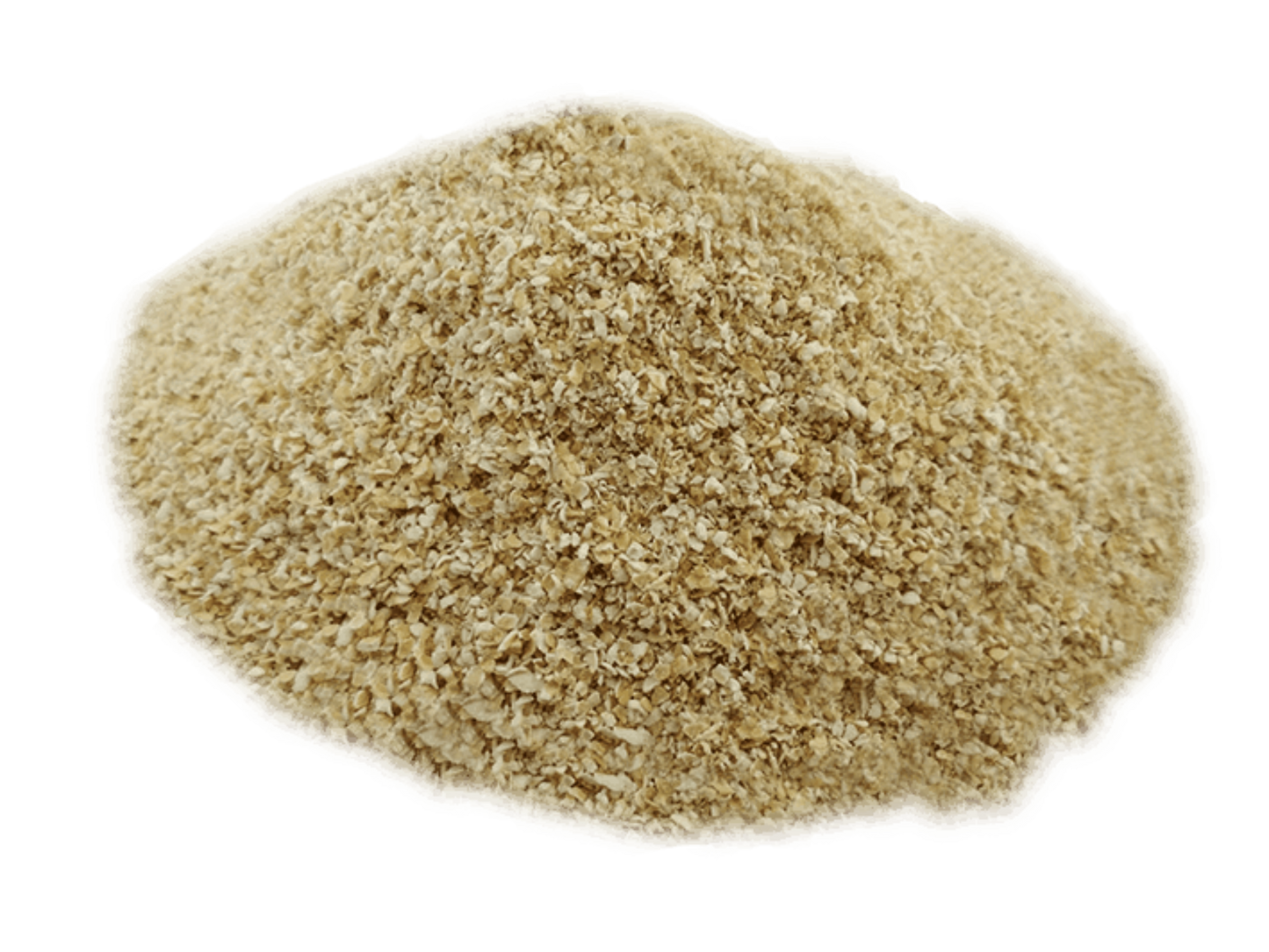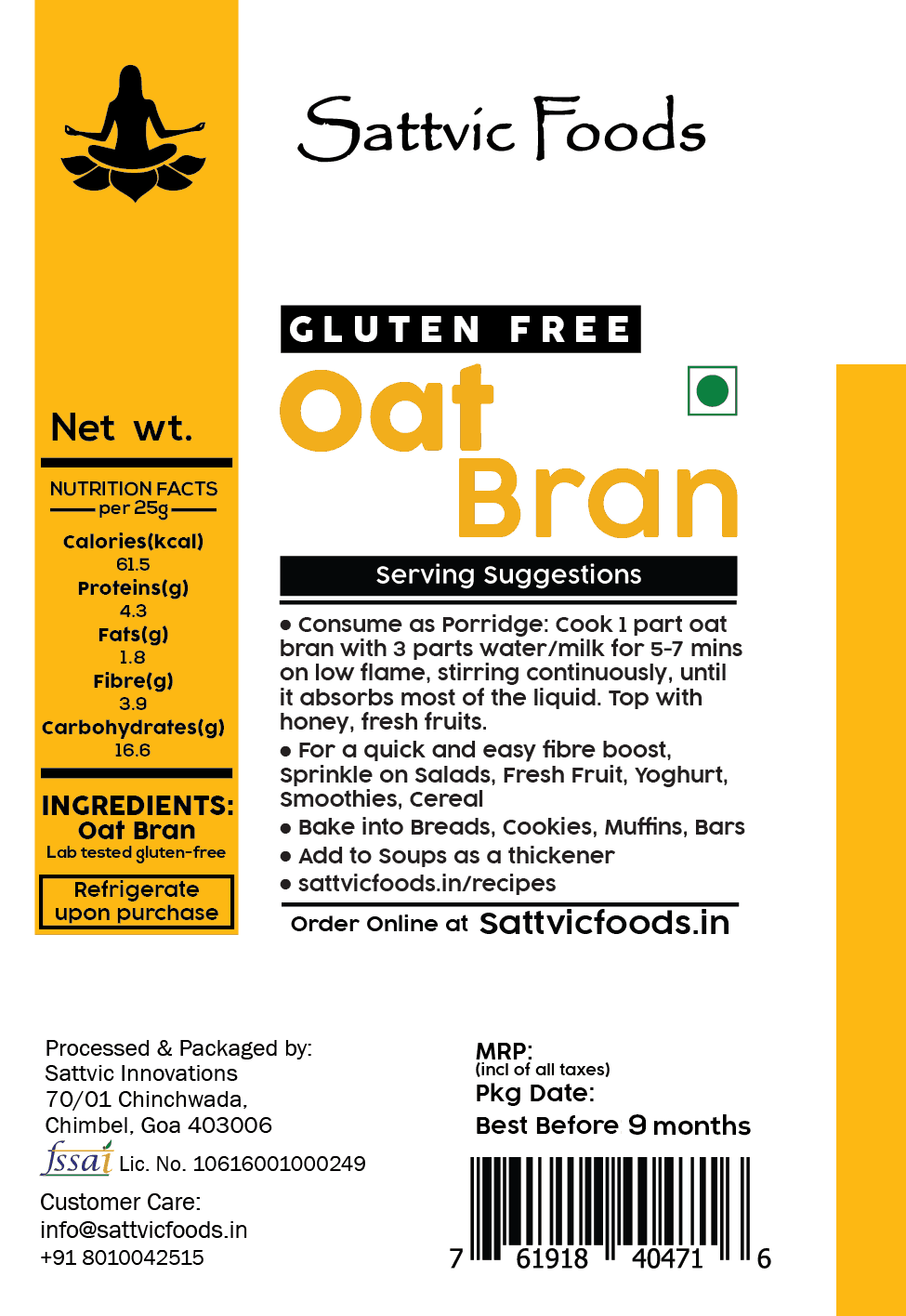 Collapsible content
Delivery Information

Orders are shipped within 2 business days from payment. Delivery ranges from 3-9 days depending on your location.
About Us

Sattvic Foods is committed to your complete satisfaction. We assure you that every purchase is pure and of the highest quality available. If for any reason you are unsatisfied simply email us at info@sattvicfoods.in or reply to your order email.