Regular price
Rs. 275.00 INR
Regular price
Sale price
Rs. 275.00 INR
Unit price
per
Sale
Sold out
Share
About 
Rye (Secale cereale) is a grass grown extensively as a grain, a cover crop, and a forage crop and is a member of the wheat tribe. Rye has gained worldwide popularity due to its distinctive flavour. Its ability to withstand cold weather conditions better than other grains has ensured that it remains a staple in Eastern European countries and Scandinavia. Rye is rich in dietary fibre and iron. It is a nutritious source of antioxidants and nutrients. Rye is not gluten-free but contains lesser gluten than wheat.
Source 



A popular grain and staple in Eastern Europe, it grows just as easily in our Himalayas. Our Rye is farmed at altitudes as high as 4,400 meters. This magical grain grows in much poorer soils than those necessary for most cereal grains and is hence grown organically by default. Rye plant also has superior tolerance to cold than most other grains.
How To Use 
Add Rye grains to your baked goodies and relish their delicious, unmistakable flavour.
Health Benefits
Rich source of Vitamin B- 



Rye is a great way to incorporate vitamins into your body. Being rich in Vitamin B which is vitamin B1, B3, and B6, it can help with lover and nervous system health, support the immune system and keep energy levels up.

Digestion Health- Rye can help your digestive system to function more effectively. As a whole grain product, rye reduces the levels of chemicals called metabolites, which means food will move more efficiently through the digestive tract. 
High Dietary Fibre- Rye's dietary fibre content is the highest among common cereals. Rye bread contains about three times more fibre than white wheat bread.
Why Buy Ours
We only use rye grains grown organically by independent farmers in the Himalayan Mountains near Kullu, Himachal Pradesh, thus guaranteeing superior freshness and flavour.
✔ Free sample is a single serving (3-15 g) for trial
✔ Get a free sample for every Rs. 500 of purchase
✔ Add a product other than items being purchased
✔ Free Sample must be added before Checkout
View full details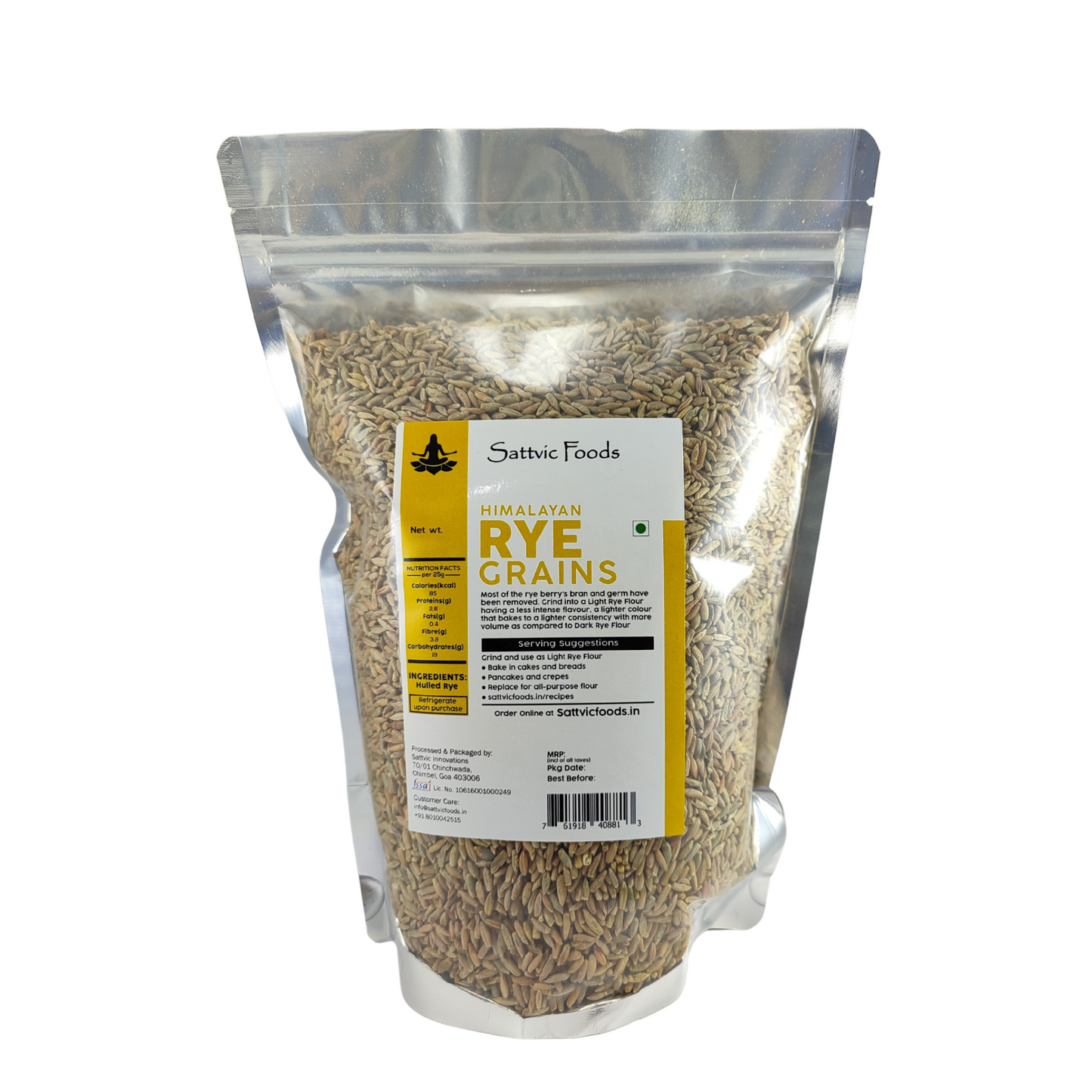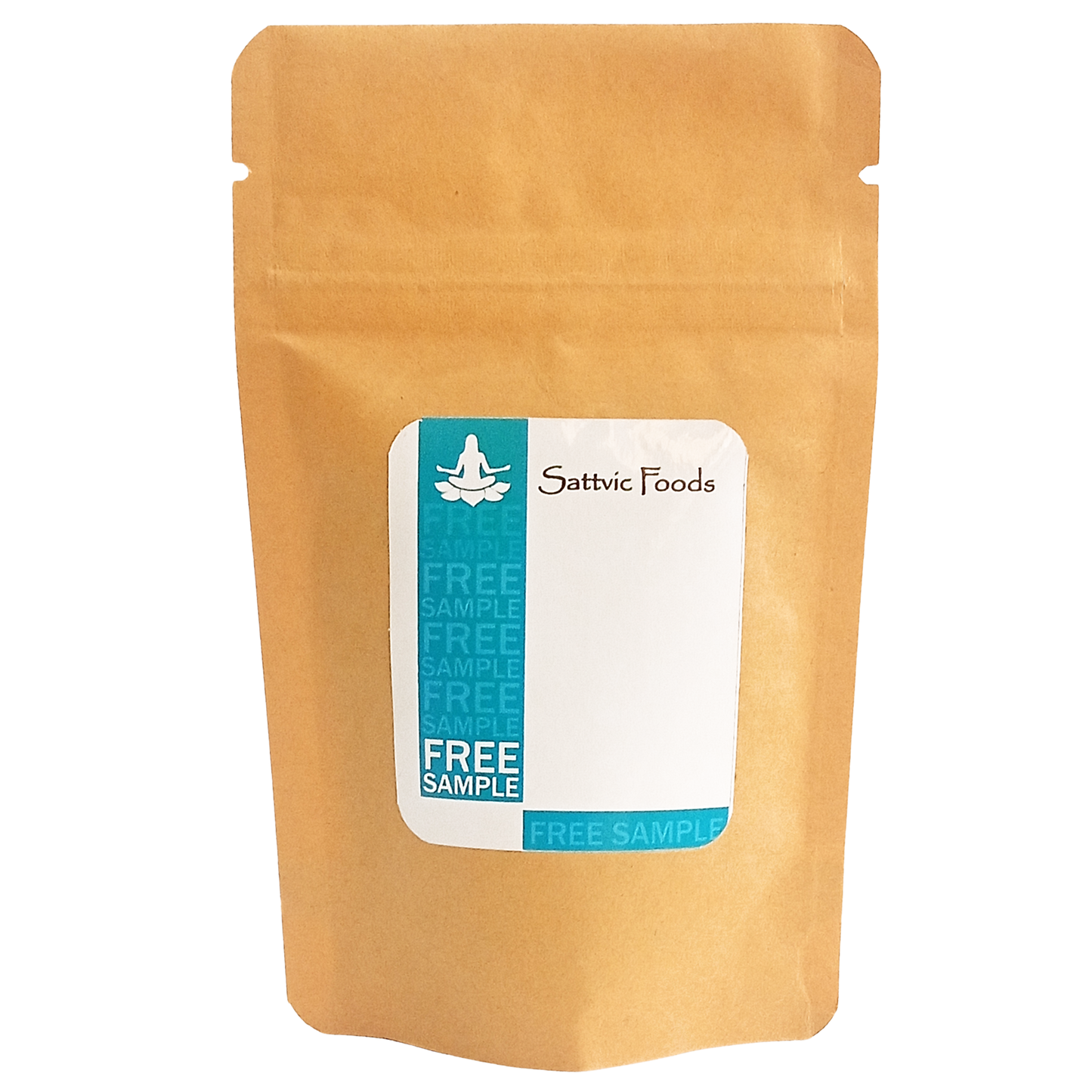 Collapsible content
Delivery Information

Orders are shipped within 2 business days from payment. Delivery ranges from 3-9 days depending on your location.
About Us

Sattvic Foods is committed to your complete satisfaction. We assure you that every purchase is pure and of the highest quality available. If for any reason you are unsatisfied simply email us at info@sattvicfoods.in or reply to your order email.