Regular price
Rs. 375.00 INR
Regular price
Sale price
Rs. 375.00 INR
Unit price
per
Sale
Sold out
Share
About  

Cold Pressed Coconut Oil is rich in vitamins A, B1, B2, B6, and E apart from several essential fatty acids. 
Coconut Oil is Good for you! This is something that traditional cultures in the tropics have intuitively known for generations. Go ahead and pick up one that is Neither refined, processed, deodorized, nor bleached! Not denatured by heat and other harsh processing methods!
Source 
Our Cold-pressed Coconut oil is sourced from a small and independent family enterprise in our sunny and beautiful state of Goa.
How To Use
Add 1-2 tablespoons to your smoothie.
Use in Salads.
Substitute for Butter in Desserts, Chocolates.
Use on the body as a massage oil, moisturizer, hair conditioner or sunscreen.
Health Benefits
Weight loss-  Cold-pressed coconut oil can help in the process of weight loss by burning extra calories. Medium-chain triglycerides (MCTs), a kind of saturated fat, are found in a rich quantity of coconut oil. 
Antibacterial- Coconut oil offers antibacterial and antifungal properties. Lauric acid, a fatty acid found in coconut oil contains antibacterial properties that can fight against disease-causing germs. Hence, lauric acid is an effective bactericidal agent which may help aid in getting rid of germs.
Energy booster: There are many energy drinks available on the market, but none of them is better than what naturally cold-pressed coconut oil can provide. MCTs found in cold-pressed coconut oil are transferred straight to our livers and act as carbs, providing an expansive and ready supply of energy. MCTs have been widely used to formulate sports nutrition diets and are taken by many athletes around the globe.
Moisturizer-  Cold-pressed coconut oil can care for the skin with more efficacy than other moisturizers that use artificial ingredients. Cold-pressed coconut oil helps retain the moisture lost by the skin by creating a barrier to retain it. It helps with dry and chapped skin by giving therapeutic healing.
 Why Buy Ours 
Cold Pressed-

 

This coconut oil is extracted from the dried coconut meats at a temperature not exceeding 50 degrees Centigrade. This ensures the retention of the high nutrient content in the oil.  Minimal heat and no chemical processes are involved in the extraction of Cold Pressed Coconut Oil.
Pure White- Neither refined, processed, deodorized, nor bleached! Naturally rich aroma
Natural-

 

So it's free from pesticides, GMOs, and hexane.
View full details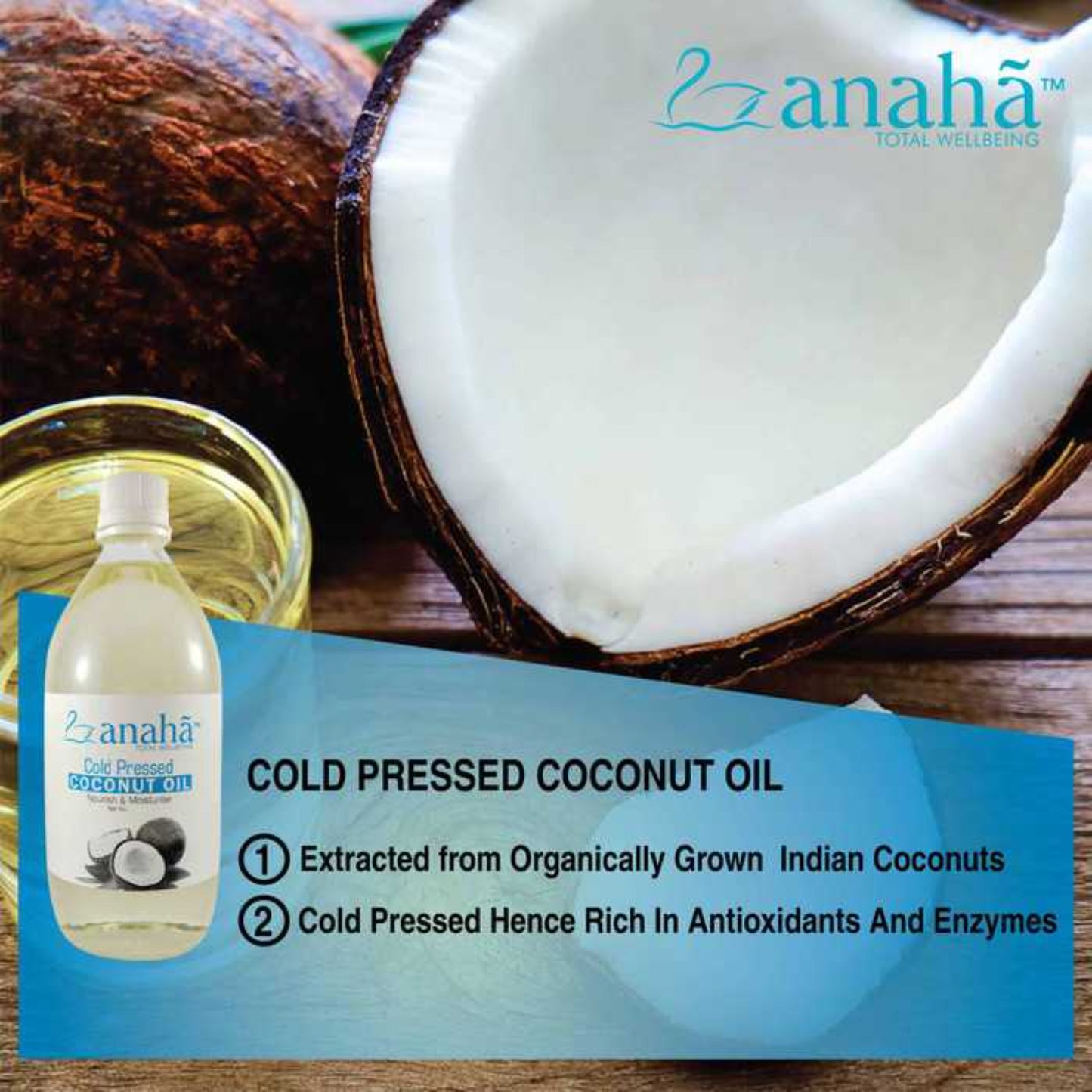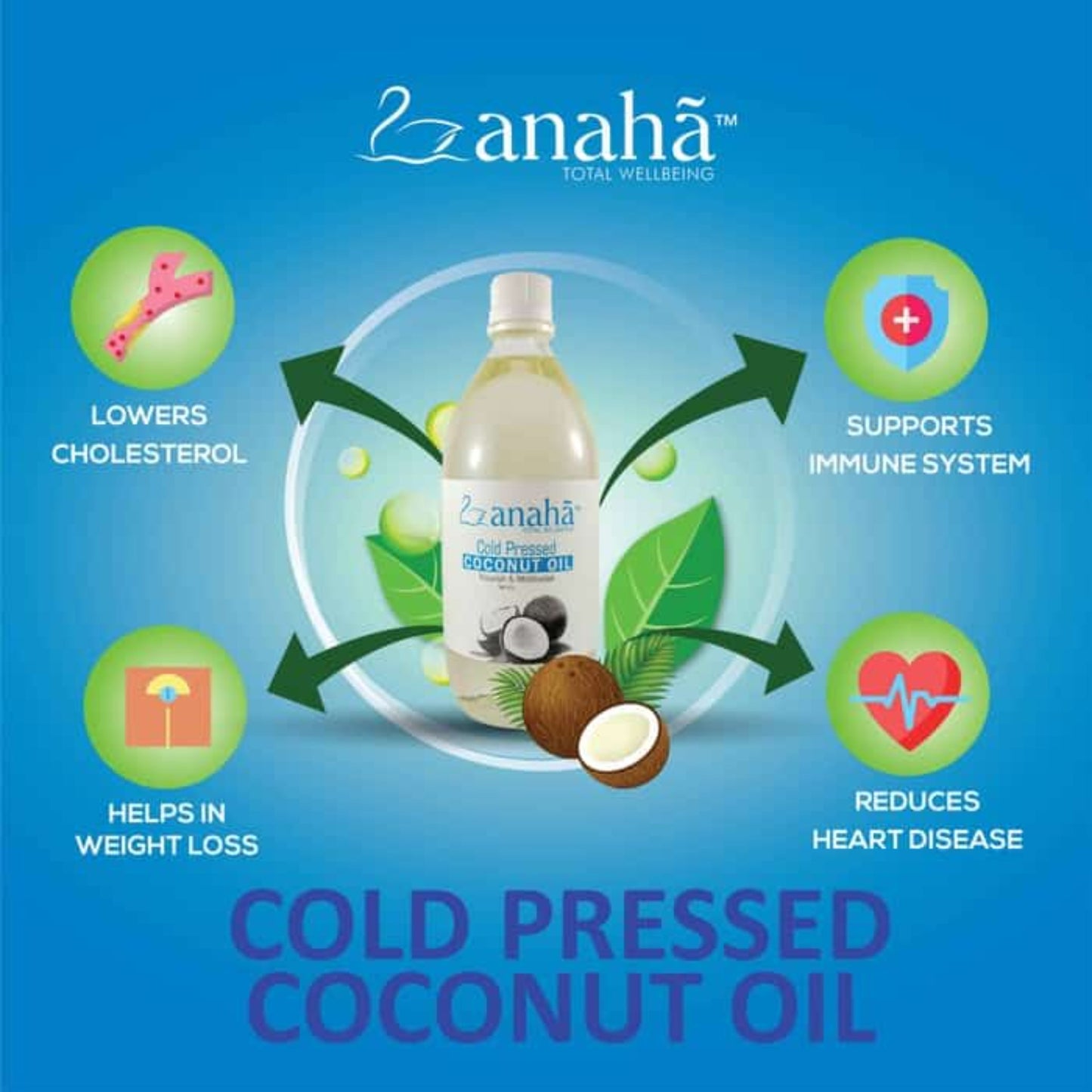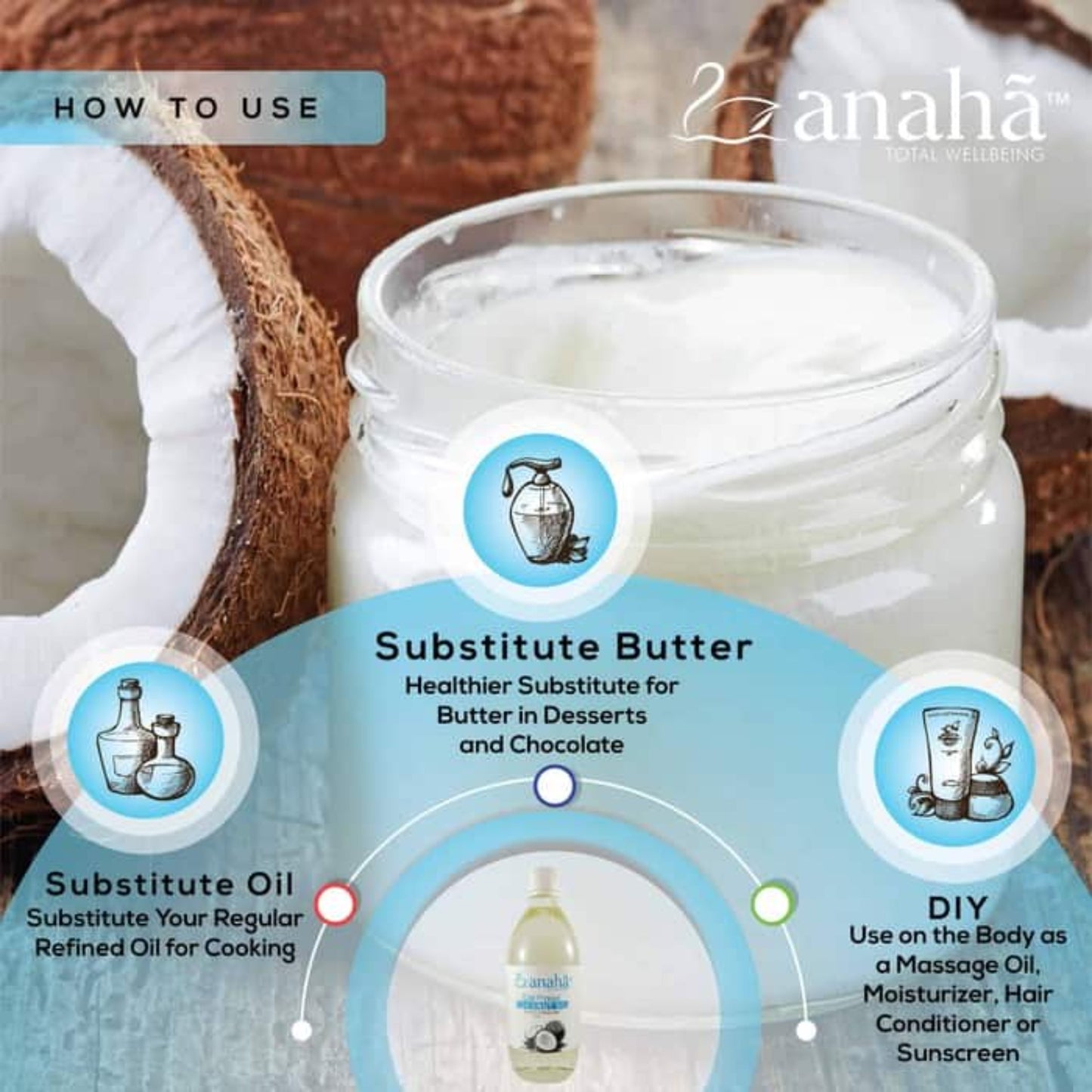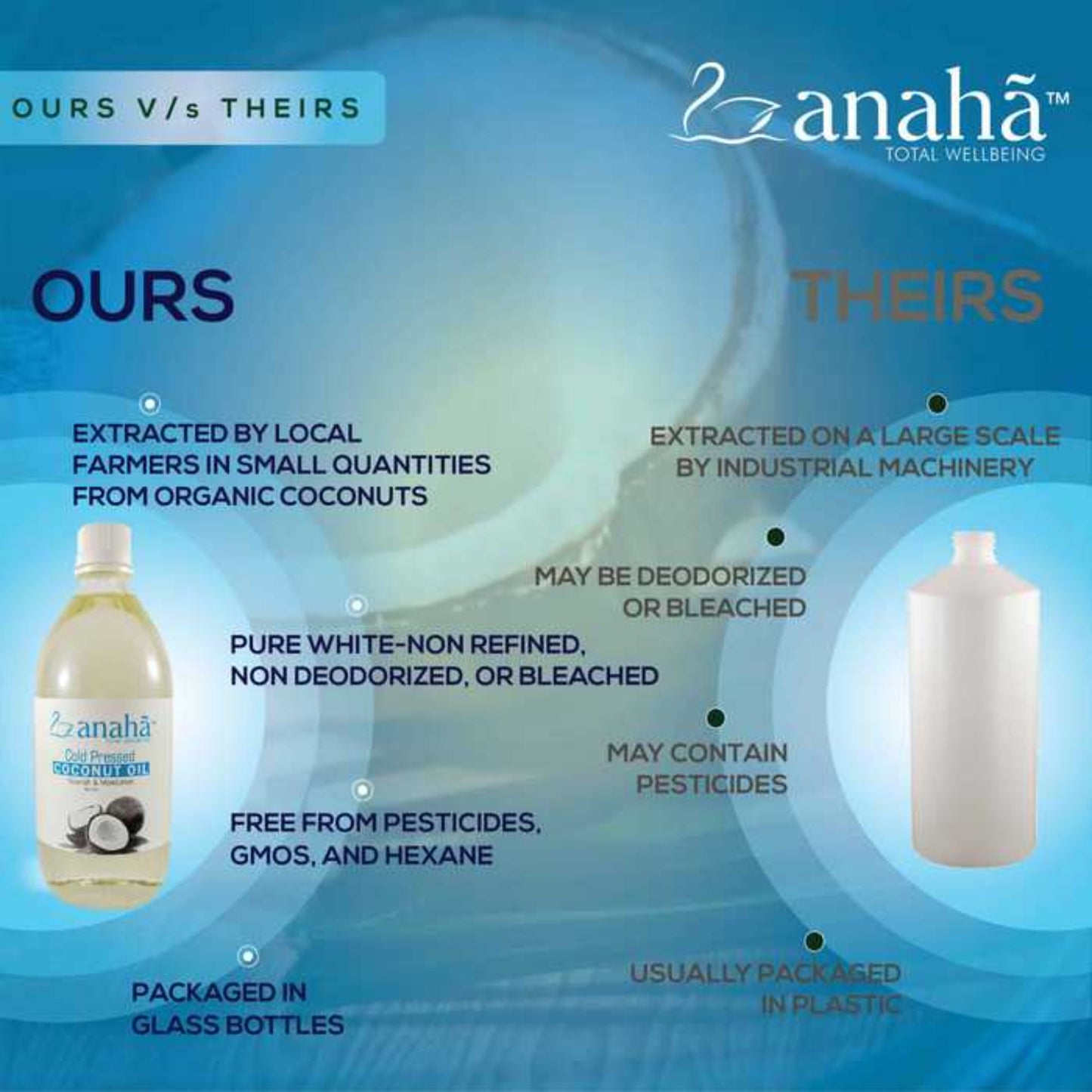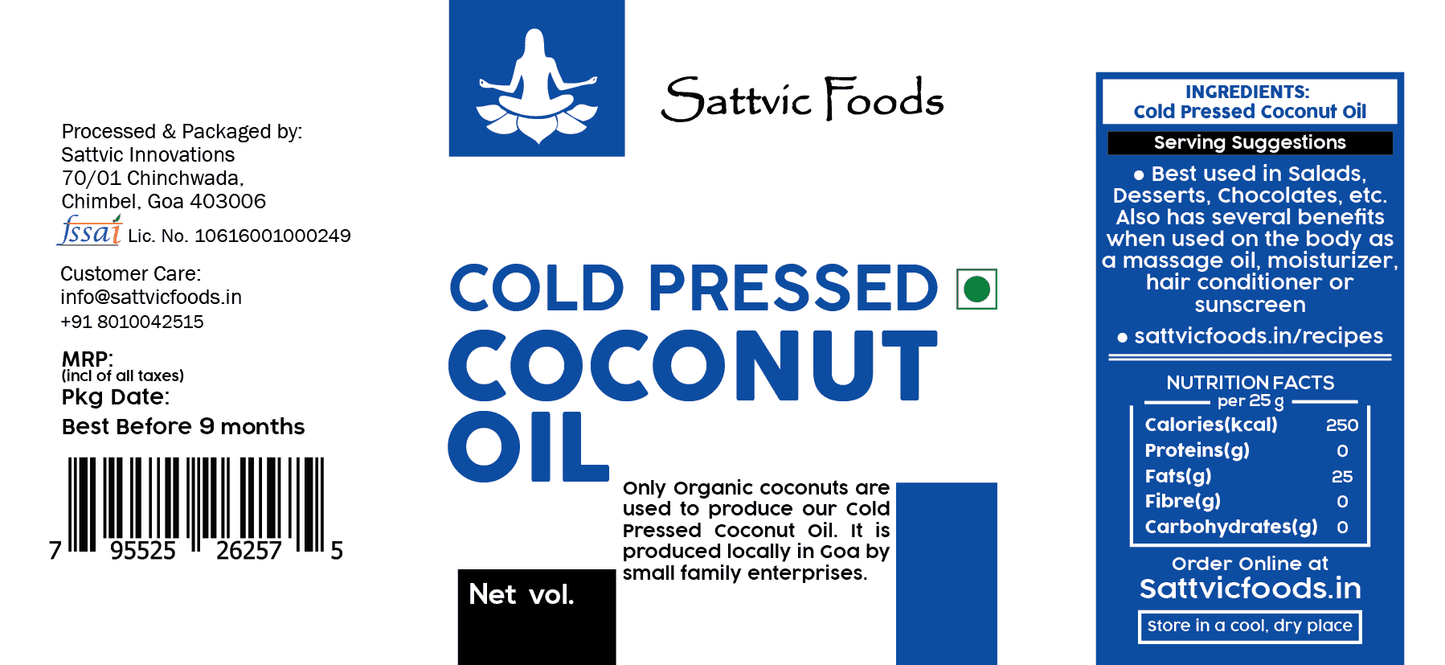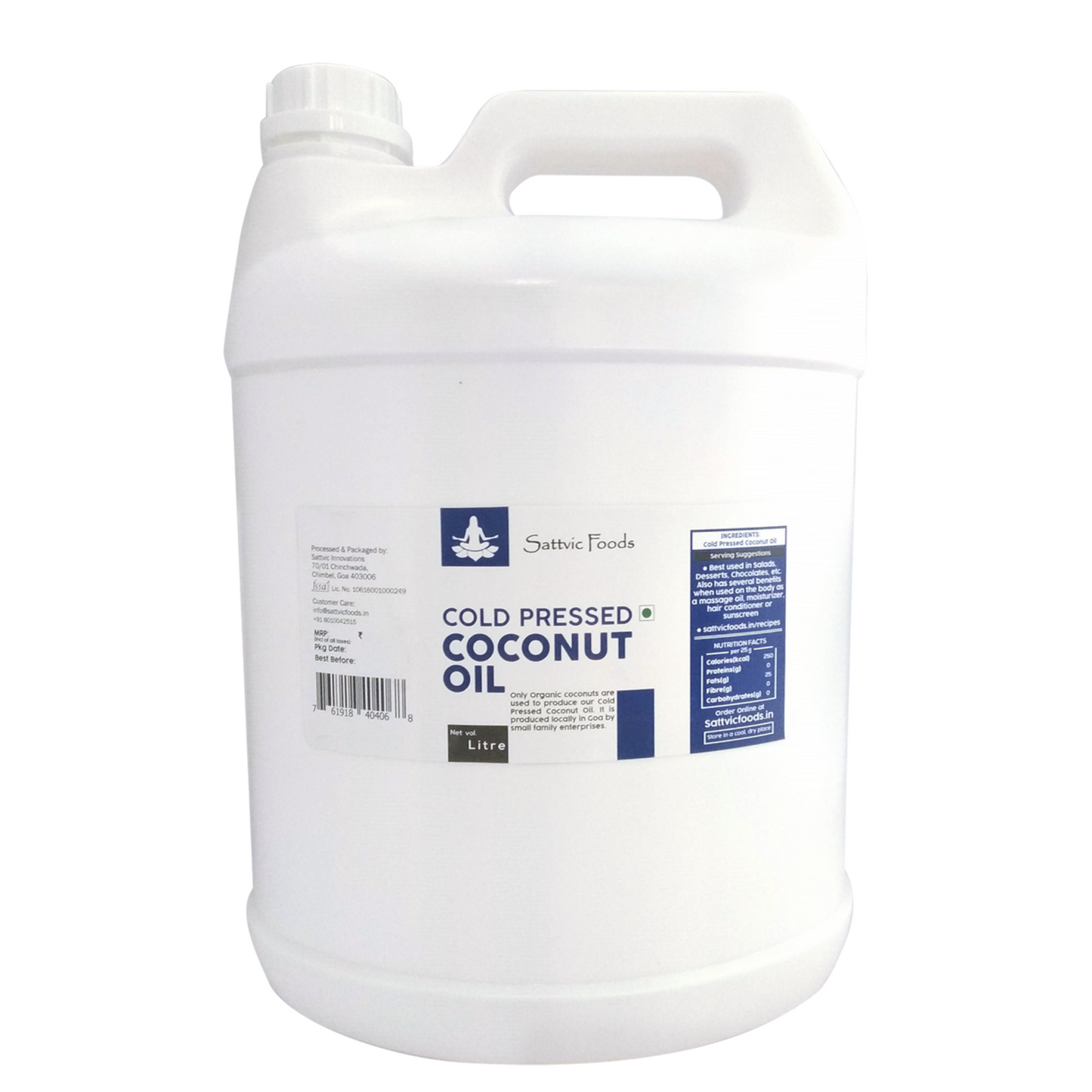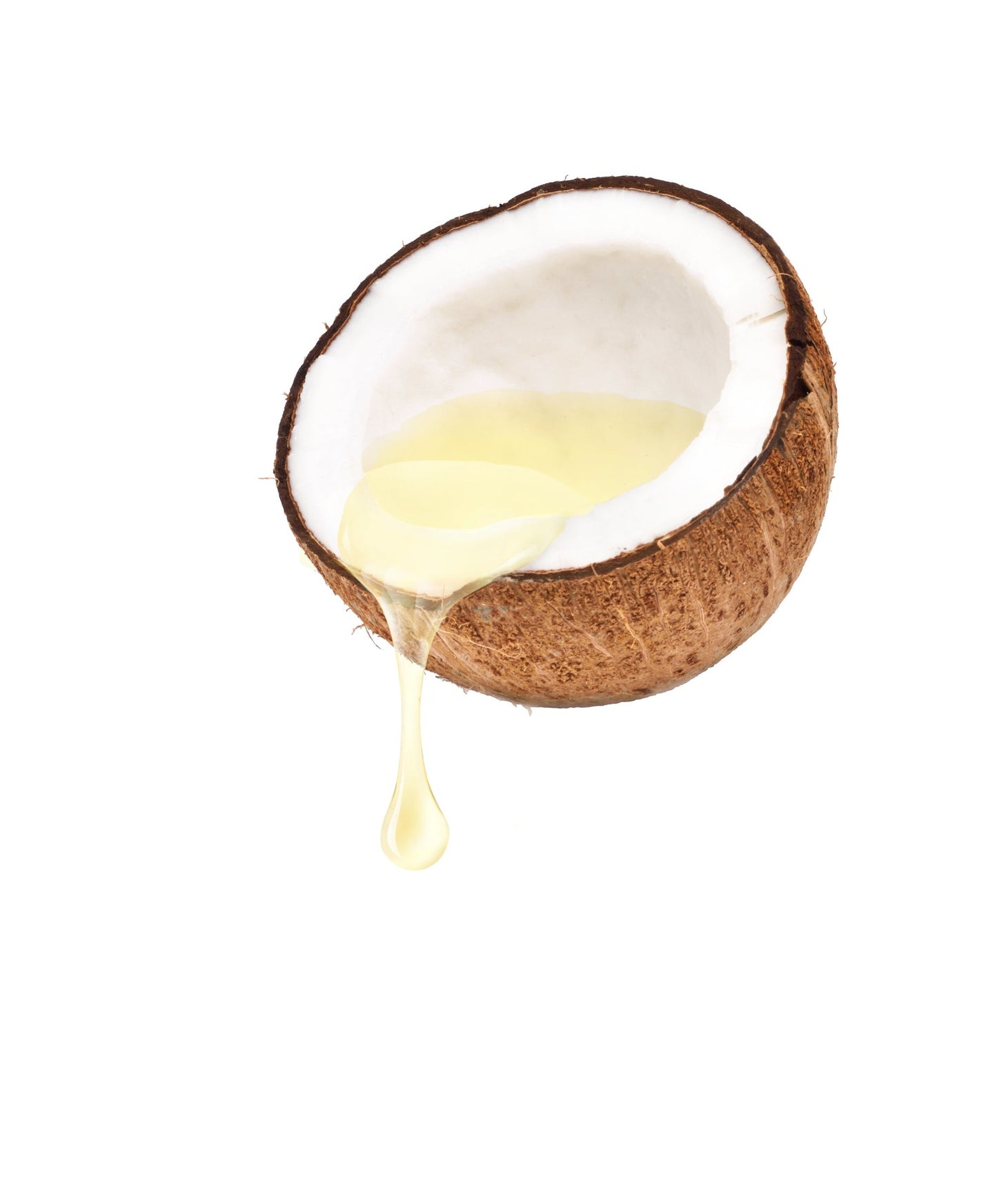 Collapsible content
Delivery Information

Orders are shipped within 2 business days from payment. Delivery ranges from 3-9 days depending on your location.
About Us

Sattvic Foods is committed to your complete satisfaction. We assure you that every purchase is pure and of the highest quality available. If for any reason you are unsatisfied simply email us at info@sattvicfoods.in or reply to your order email.