Regular price
Rs. 300.00 INR
Regular price
Rs. 600.00 INR
Sale price
Rs. 300.00 INR
Unit price
per
Sale
Sold out
Share
About
Dandelion Roots are a nutritional powerhouse. We might have thought of Dandelions as a nuisance weed that takes over lawns but Herbalists world over have long treasured Dandelion Root Tea as a powerful Detox. It has been used in traditional medicine for centuries. The root is a favourite amongst traditional herbalists as it supports the healthy functioning of the liver, kidneys, and spleen, and is considered to be a reliable detoxifying agent. Dandelion is rich in minerals and high in fibre as well as vitamin C, vitamin A, and vitamin K. Studies have shown that dandelion root is high in antioxidants.
Source
Our Dandelion Root Tea Powder is sourced straight from the Land of Paradise, Kashmir.
How To Use
Dandelion tea/ coffee. Boil 1 tsp in 1 cup of water. Sieve after 30 min. Drink 1 hour before meals, twice a day. You can add flavourings (cinnamon or ginger or vanilla extract to taste). You can also add Butter or Cream or Coconut Milk.

Only a spoonful of dandelion powder in teas, smoothies, and other beverages gives a powerful boost of vitamins, minerals, and dietary fibres.
Health Benefits
Prevents Ageing- Its rich antioxidant content prevents ageing. Antioxidants are essential for keeping your body healthy. Dandelion contains high levels of the antioxidant beta-carotene.
Boost Immune System- Dandelion may have antimicrobial and antiviral properties, which could support your body's ability to fight infection.
Improves Cholesterol- Some of the bioactive compounds in dandelion may lower cholesterol, which may decrease heart disease risk
Enhance Liver Health- Dandelion root has long been held as a "liver tonic" in folk medicine. Have a happy detox!
Aid Digestion- Dandelion root tea is a high source of prebiotic fibers, it can help with constipation and promote the movement of food through the digestive system.
Read more about its benefits here.

Why Buy Ours
Refreshing taste and aroma.
Premium quality and pure dandelion root.
✔ Free sample is a single serving (3-15 g) for trial
✔ Get a free sample for every Rs. 500 of purchase
✔ Add a product other than items being purchased
✔ Free Sample must be added before Checkout
View full details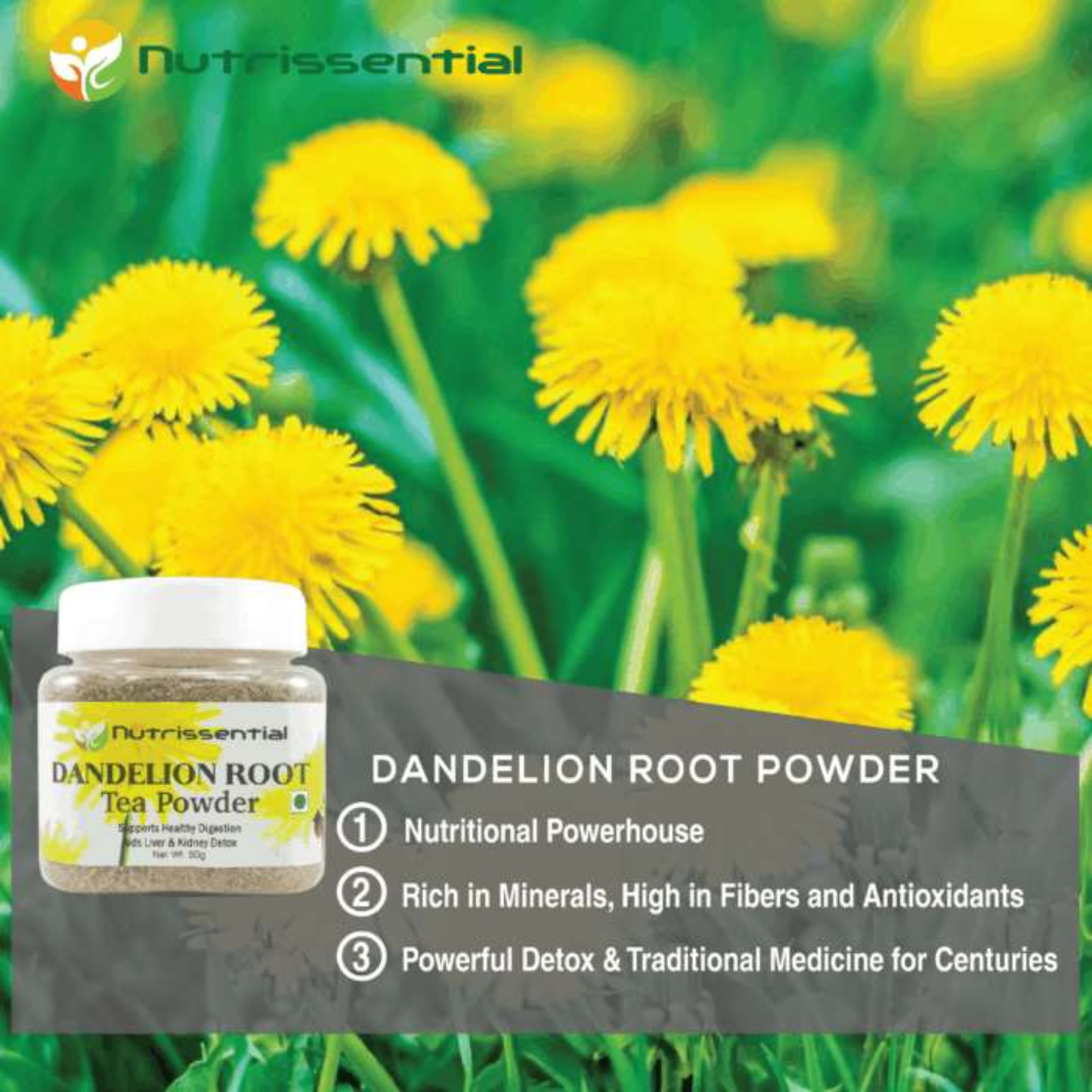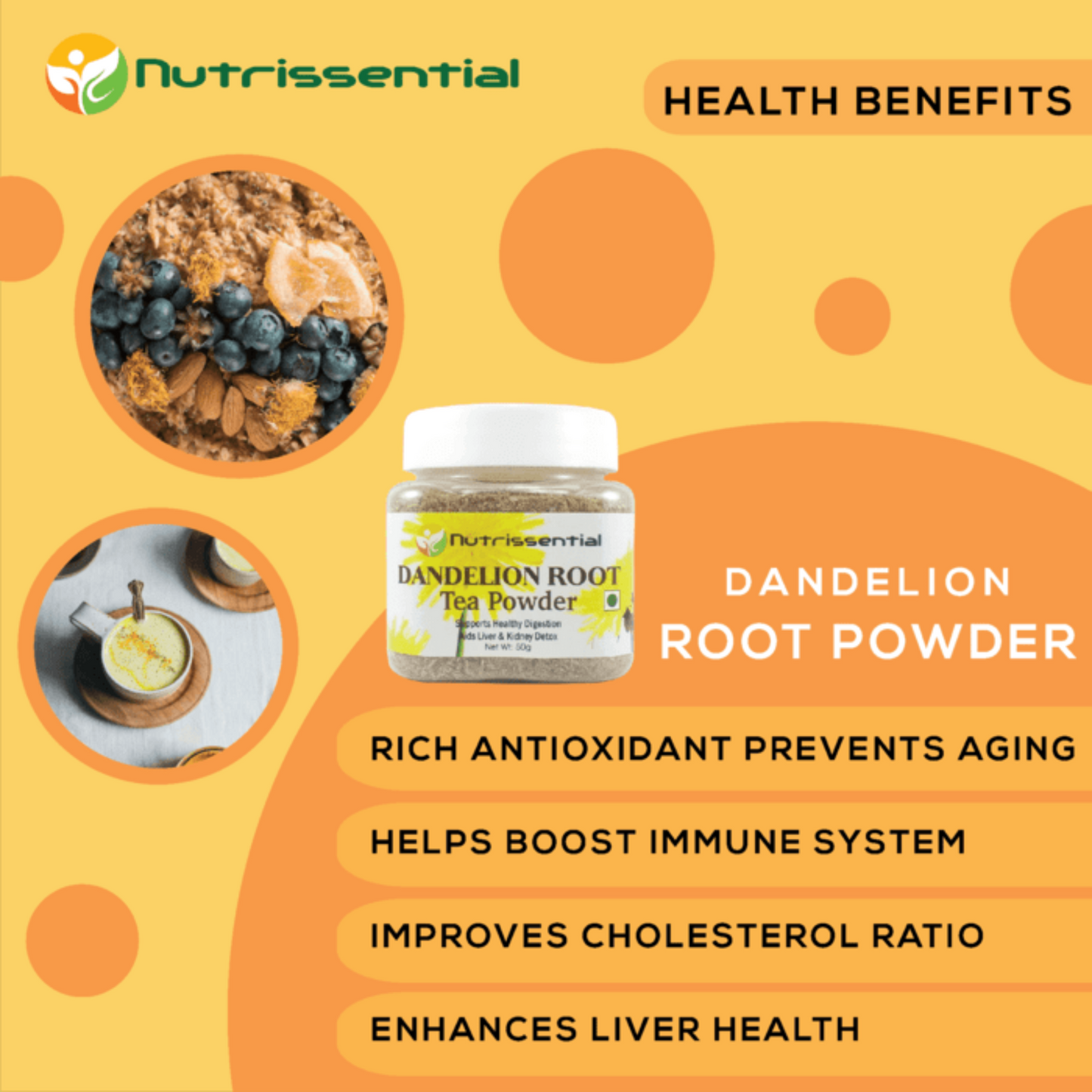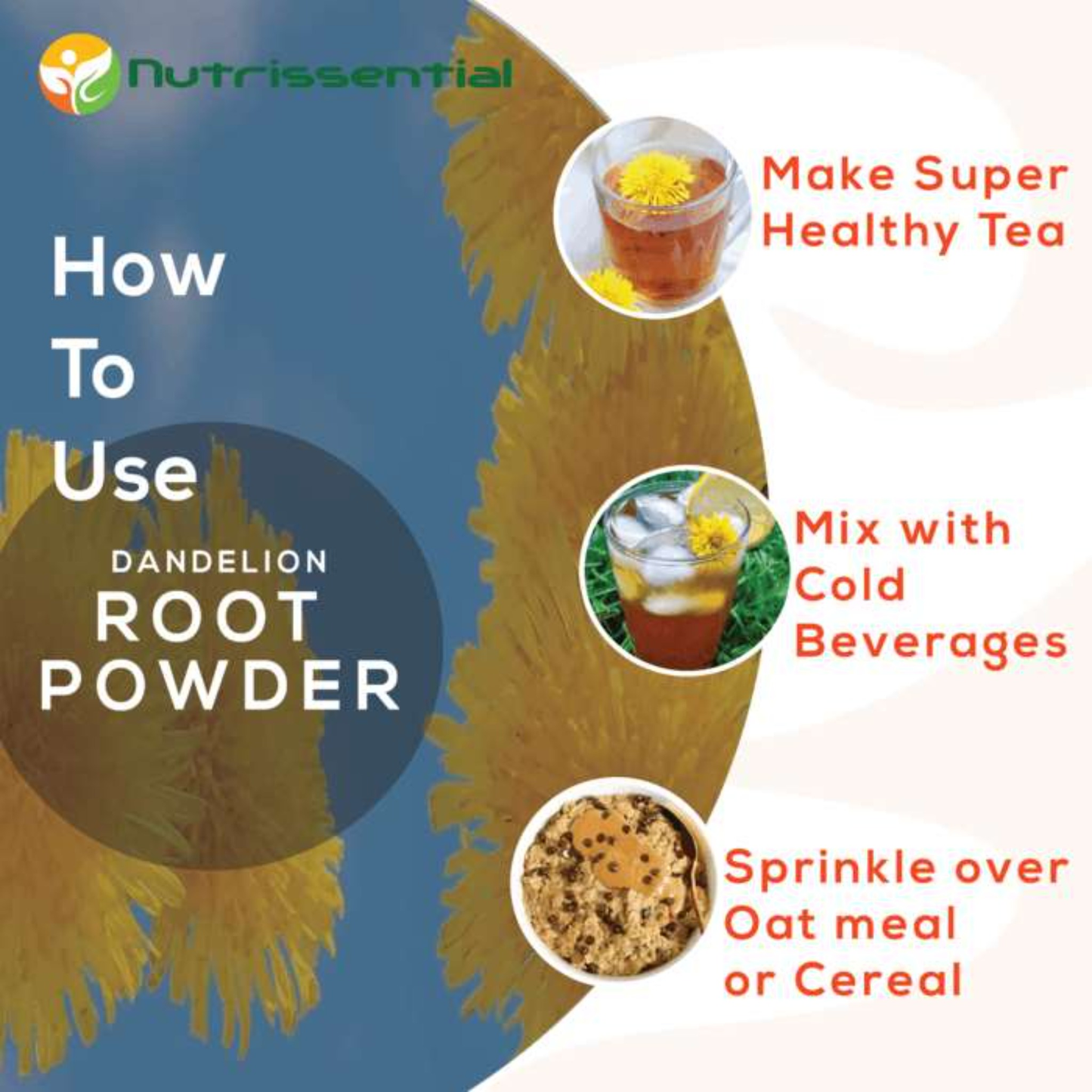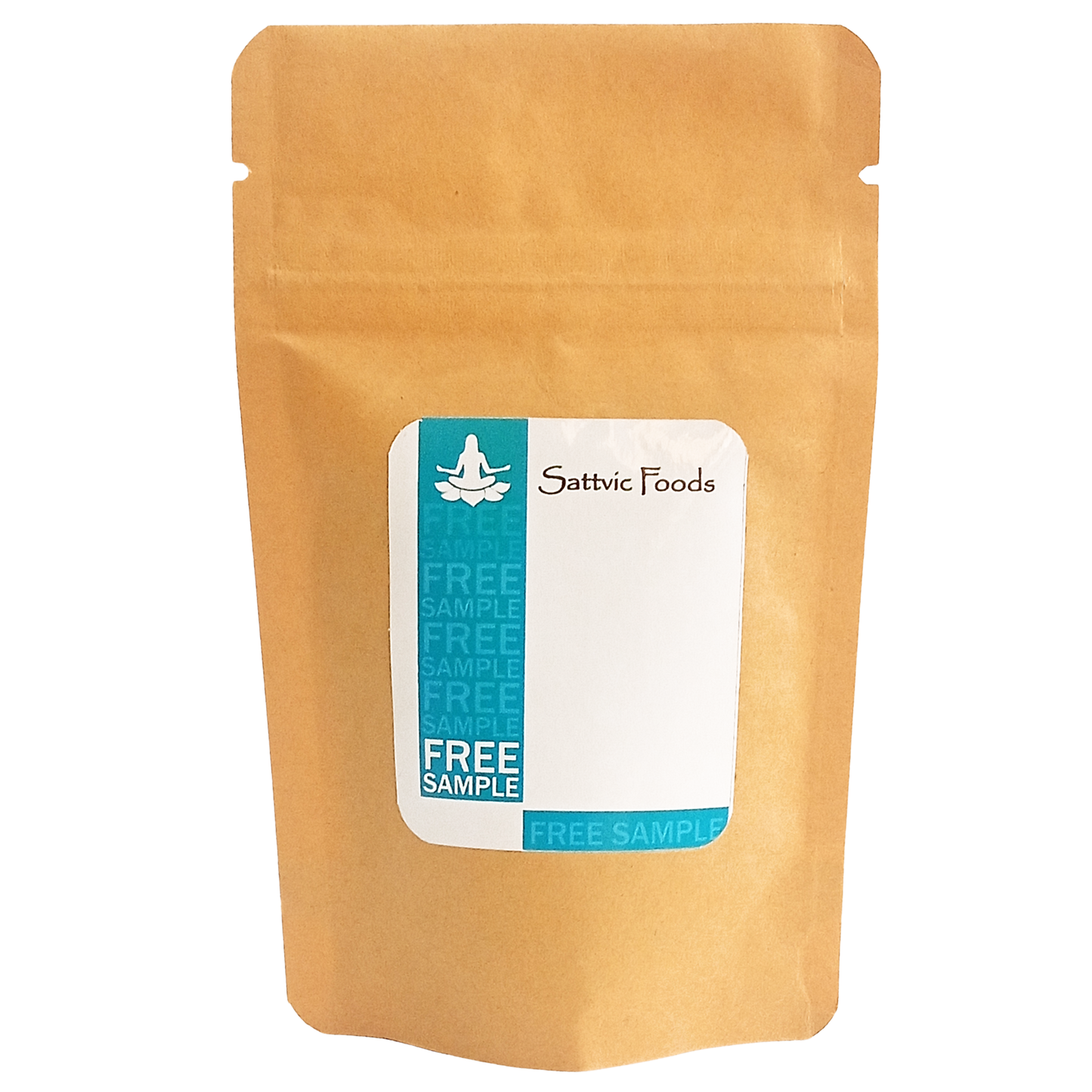 Collapsible content
Delivery Information

Orders are shipped within 2 business days from payment. Delivery ranges from 3-9 days depending on your location.
About Us

Sattvic Foods is committed to your complete satisfaction. We assure you that every purchase is pure and of the highest quality available. If for any reason you are unsatisfied simply email us at info@sattvicfoods.in or reply to your order email.