Regular price
Rs. 180.00 INR
Regular price
Rs. 200.00 INR
Sale price
Rs. 180.00 INR
Unit price
per
Sale
Sold out
Share
About
Buckwheat (Fagopyrum esculentum) is a plant cultivated for its grain-like seeds and as a cover crop. These are gluten-free seeds from a plant related to rhubarb. The outer husk is pulled away and the grain-like fruit is harvested and eaten.
They are a complete protein because they include all the essential amino acids. Naturally Gluten-free and full of Proteins and Fiber. Enjoy this nutrient-rich superfood brought to you in a convenient way, peeled and ready to cook, soak or sprout. Buckwheat grows so fast it crowds out most weeds. Hence no pesticides or fertilizers are needed to grow this crop and it is by default organic.
Fact



First cultivated in Southeast Asia thousands of years ago, in time buckwheat journeyed west and took root in Eastern Europe, where it became the star of many classic dishes. They are very nutritious and growing in popularity in many nations across the globe.

Source 
Our Buckwheat is farmed at altitudes as high as 4,400 meters and the period between sowing to harvest is only 30 days. Despite being a popular grain and staple in Eastern Europe, buckwheat has in recent times been grown with great success in our Himalayas.
How To Use

Buckwheat has a great flavour that suits bread baking and can be substituted in many recipes where regular flour is used. You can add a little buckwheat flour to almost any recipe that calls for regular flour. In wheat bread, use half buckwheat flour to add a rich, earthy and nutlike flavour and darker colour. Buckwheat flour is a must-have for making traditional Russian blini or buckwheat crepes.

Bake into Bread and Muffins

Make pancakes and Crepes
Here are some of our handpicked favourite recipes:

Health Benefits
Heart Health- Buckwheat may help to reduce cholesterol levels, which is important for maintaining heart health. The primary nutrient that provides these cardiovascular benefits is rutin, a type of phytonutrient and antioxidant that helps stabilize blood pressure and reduce cholesterol.
Blood sugar- In comparison to other whole grains, buckwheat can help by preventing a sudden spike in blood sugar, this nutritious grain helps with diabetes management and may improve insulin resistance.
Fibre- For every one-cup serving of cooked groats, buckwheat provides 6 grams of dietary fibre which helps to keep food moving smoothly through the digestive tract, and may help you feel fuller longer, which can aid in losing weight.
Plant Protein- Not only is this food rich in vitamins and minerals, but it is an excellent source of digestible plant protein. 
Why Buy Ours 

Ours is naturally and sustainably grown by independent farmers in the Himalayan mountains near Kullu, Himachal Pradesh.
Buckwheat is one of the most efficient producers of plant protein, unmatched by any other grain.
The human body can digest 74 per cent of its protein content which includes 8 essential amino acids, Vitamin E, and nearly the entire spectrum of B-complex.
✔ Free sample is a single serving (3-15 g) for trial
✔ Get a free sample for every Rs. 500 of purchase
✔ Add a product other than items being purchased
✔ Free Sample must be added before Checkout
View full details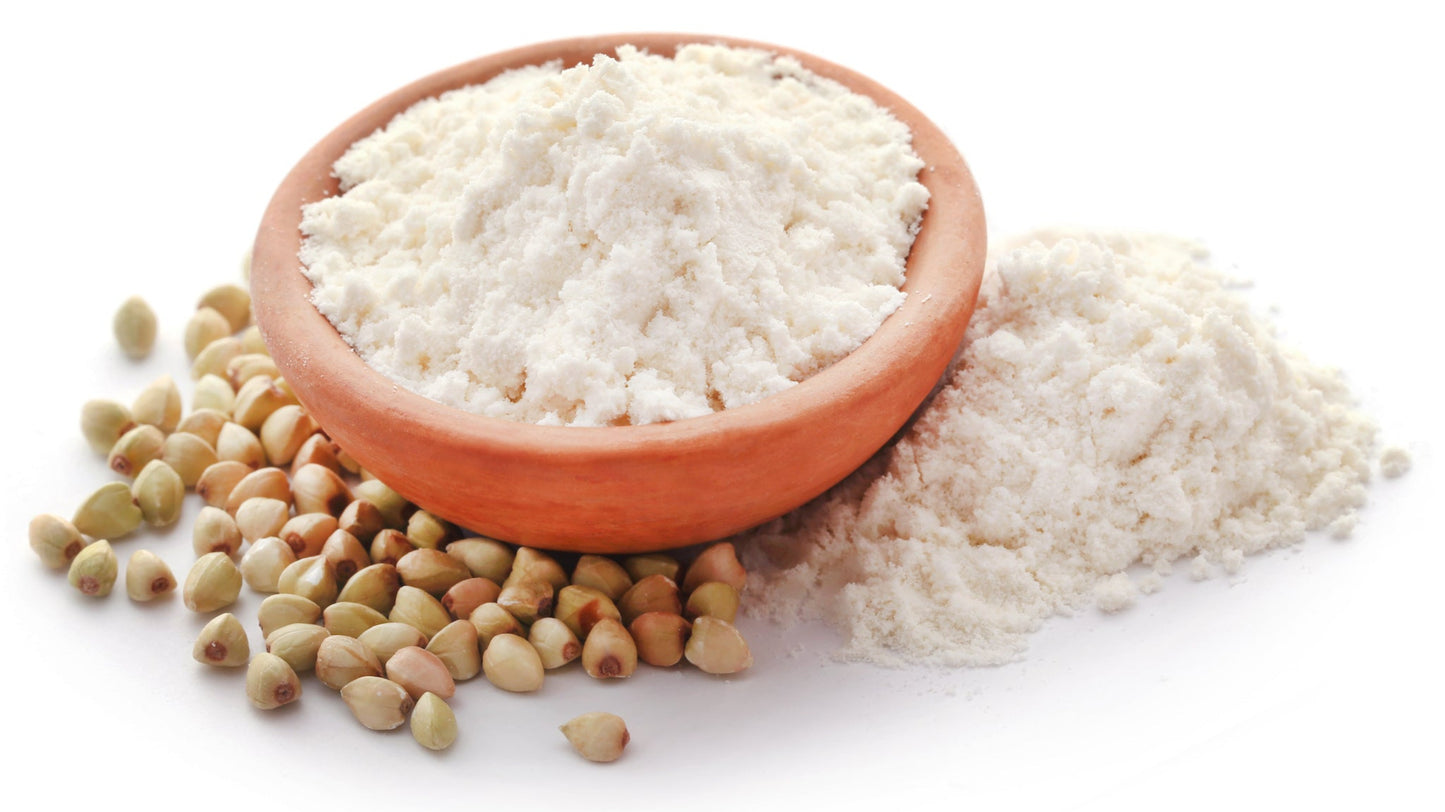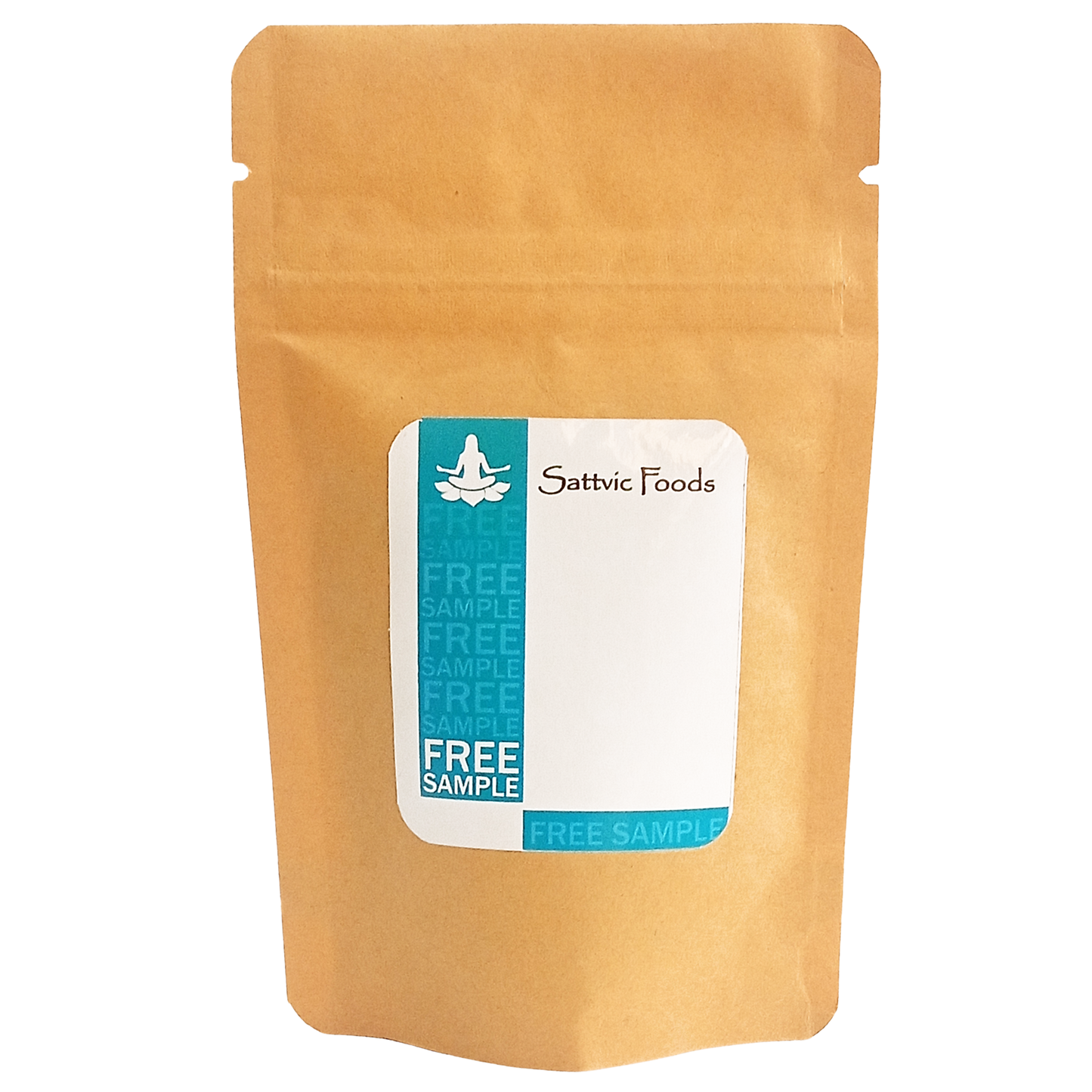 Collapsible content
Delivery Information

Orders are shipped within 2 business days from payment. Delivery ranges from 3-9 days depending on your location.
About Us

Sattvic Foods is committed to your complete satisfaction. We assure you that every purchase is pure and of the highest quality available. If for any reason you are unsatisfied simply email us at info@sattvicfoods.in or reply to your order email.