Regular price
Rs. 200.00 INR
Regular price
Sale price
Rs. 200.00 INR
Unit price
per
Sale
Sold out
Share
About
Once upon a time (a couple of hundreds of millions of years ago) crystallized sea salt beds, now deep within the Himalayan ranges, were covered by lava. Aside from being kept in a pristine environment that has been surrounded by snow and ice year-round, the lava is thought to have protected the salt from modern-day pollution leading to the belief that salt from our Himalayas is the purest salt to be found on earth. It is now hand-mined from the mountains and brought to the culinary market to be sold as the most premium salt in the world.

These salt deposits are roughly 250 million years old, meaning they were deposited long before the earth became polluted with heavy metals, pesticides, and other chemicals. While there is really no such thing as "organic" salt, this is probably the most pristine salt you'll find anywhere on the planet.

Eating this salt is a lot like going back in time and consuming minerals from pre-industrial Earth. The large crystals are cut up, rinsed with water, sun-dried, and then ground into a powder. Our salt is always stone ground. No metal ever touches the salt during grinding. All the salt is extracted by hand from the salt caves (ancient sea bed deposits). No salt from other sources is mixed with this salt. The light pink colour of the Himalayan Salt crystal is due to the presence of Natural Iron Oxide in the salt.
Sodium and 84 Other Minerals
While pink salt is made up primarily of sodium, it also contains 60 to 65 trace minerals. Sodium helps keep your blood pressure in check as well as aiding in cardiovascular function. The recommended upper limit is 2,300 milligrams of sodium per day for adults or as specified by your doctor in case of a heart condition.

Pink Salt is a pristine source of natural mineral salts. It is a good source of at least 10 essential minerals required by the human body, which are not present in sea salt. Himalayan Pink salt has high quantities of phosphorus, calcium, potassium, iron, magnesium, zinc, selenium, copper, bromine, and zirconium.
Source
Our Pink salt is sourced from the Khewra salt mine in Pakistan, the only legal source of this product since the salt mines in Himachal were shut down in 2009. This salt is hand-mined and no explosives are used to blast the salt chamber.
How to Use
Substitute- Himalayan salt is an alternative to table salt. The crystals of the salt are best added to soups, stews, or marinades, where they are easily dissolved.
Brine Therapy- Because of its mineral content, Himalayan salt can also be used in brine therapy, where it can help regulate your blood circulation and pressure, as well as treat skin diseases and help restore your acid-base balance. To take part in brine therapy, soak in a bath of dissolved Himalayan salt, which helps promote self-healing and detoxification through osmosis.
Anti-Microbial- Best of all, Himalayan salt is naturally anti-microbial, so clean-up requires just a quick scrub or rinse.
Suitable for fasting- This salt can be even used during fast days, as many religions treat crystal salt as pure as water and air since it is derived from nature.
Health Benefits
Create an electrolyte balance

Increases hydration

Regulate water content both inside and outside of cells

Balance pH (alkaline/acidity) and help to reduce acid reflux

Prevent muscle cramping

Aid in proper metabolism functioning

Strengthen bones

Lower blood pressure

Help the intestines absorb nutrients

Prevent goitre

Improve circulation

Dissolve and eliminate sediment to remove toxins
Why Buy Ours
Our Himalayan Pink Salt comes in a powder form and not granules which can easily mix with your ingredients. 

Flavoursome and mineral-rich, our salt gives great taste to marinades, salads or any other recipes.
✔ Free sample is a single serving (3-15 g) for trial
✔ Get a free sample for every Rs. 500 of purchase
✔ Add a product other than items being purchased
✔ Free Sample must be added before Checkout
View full details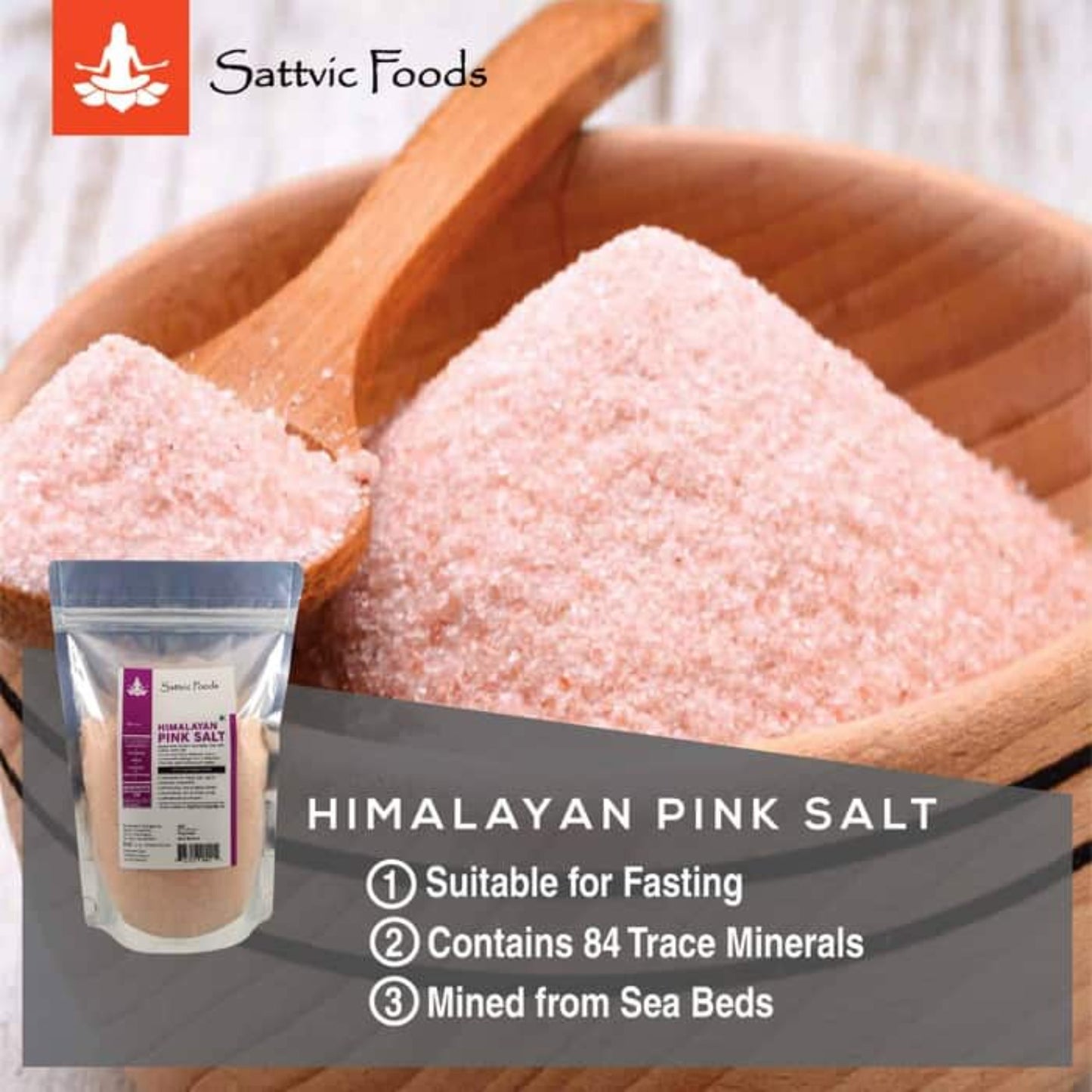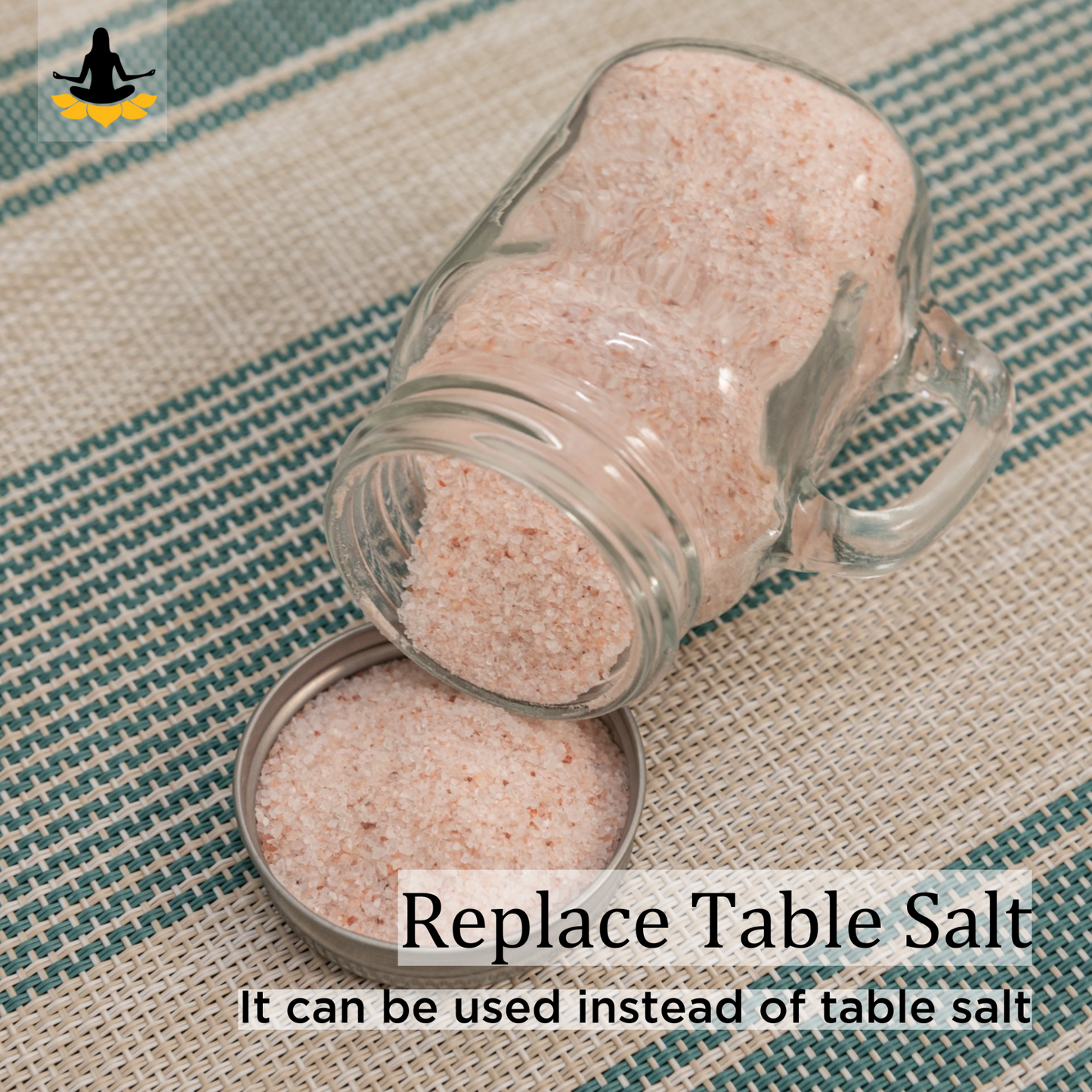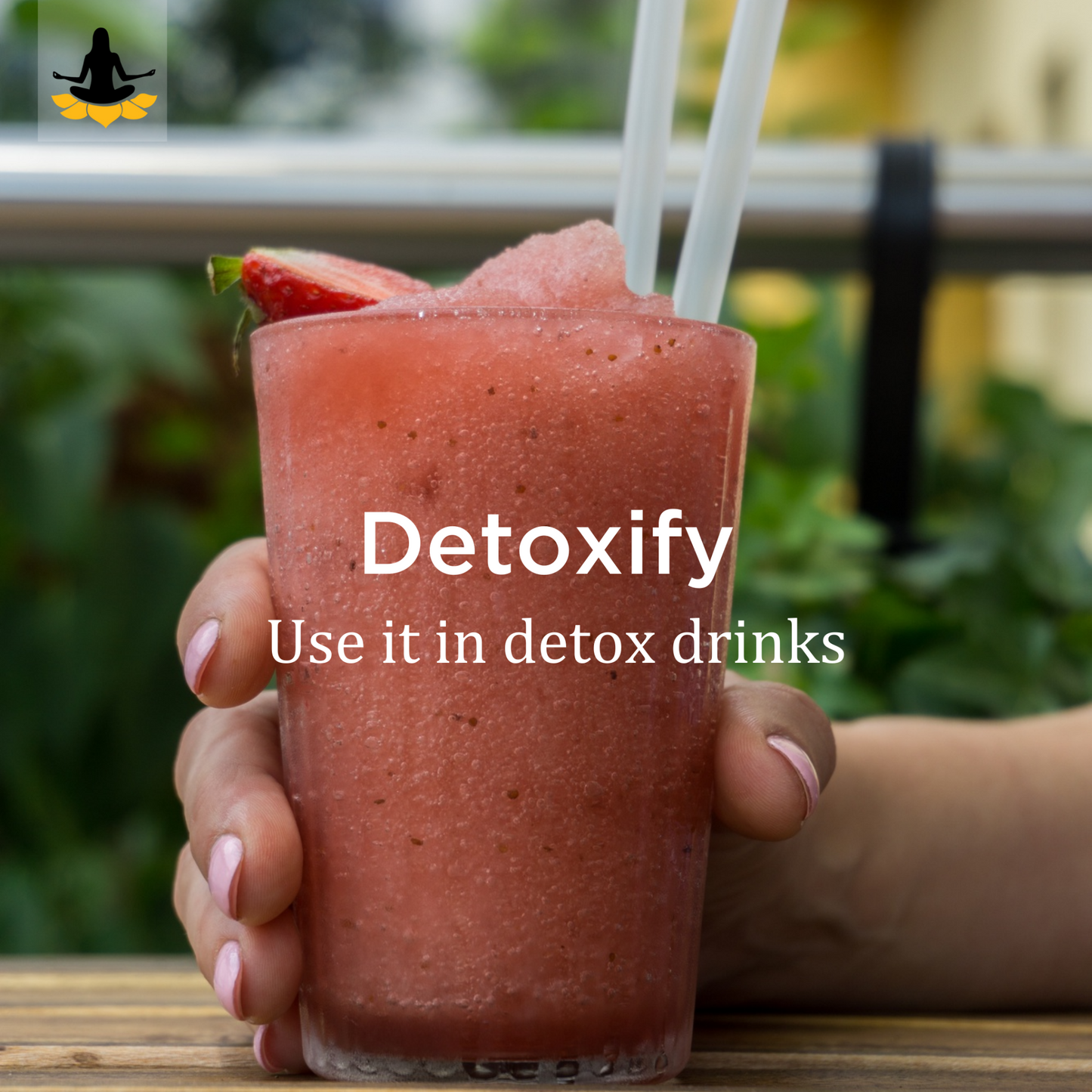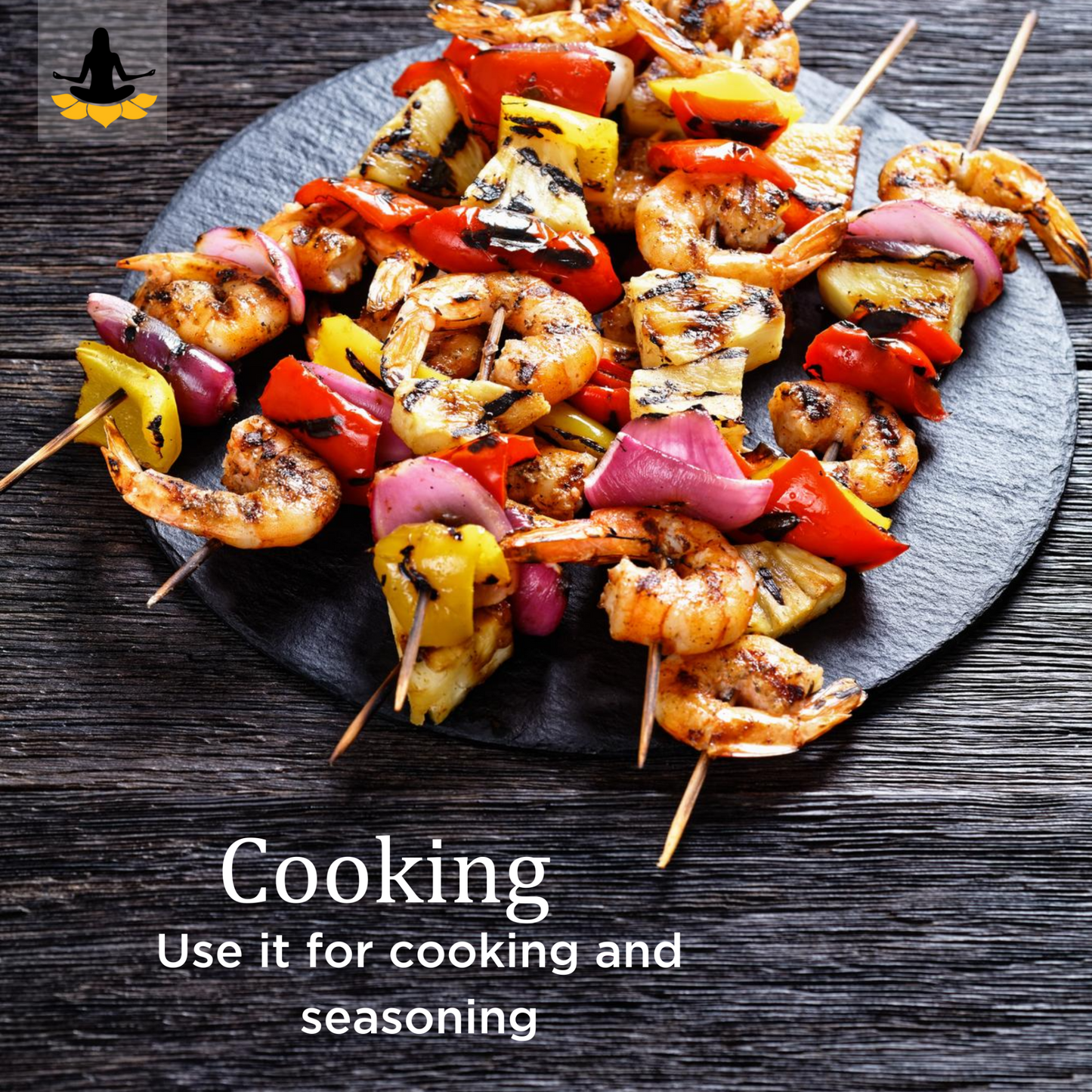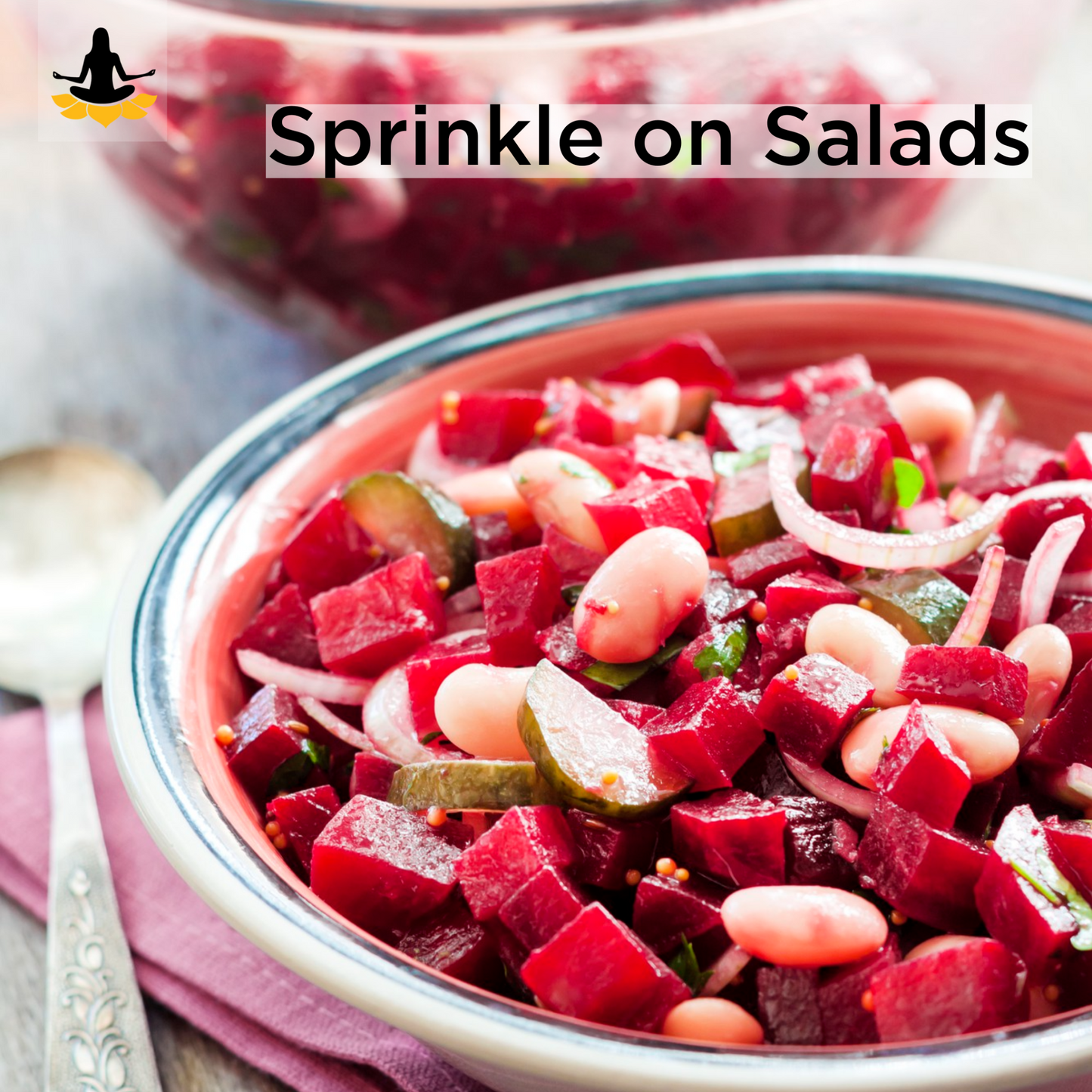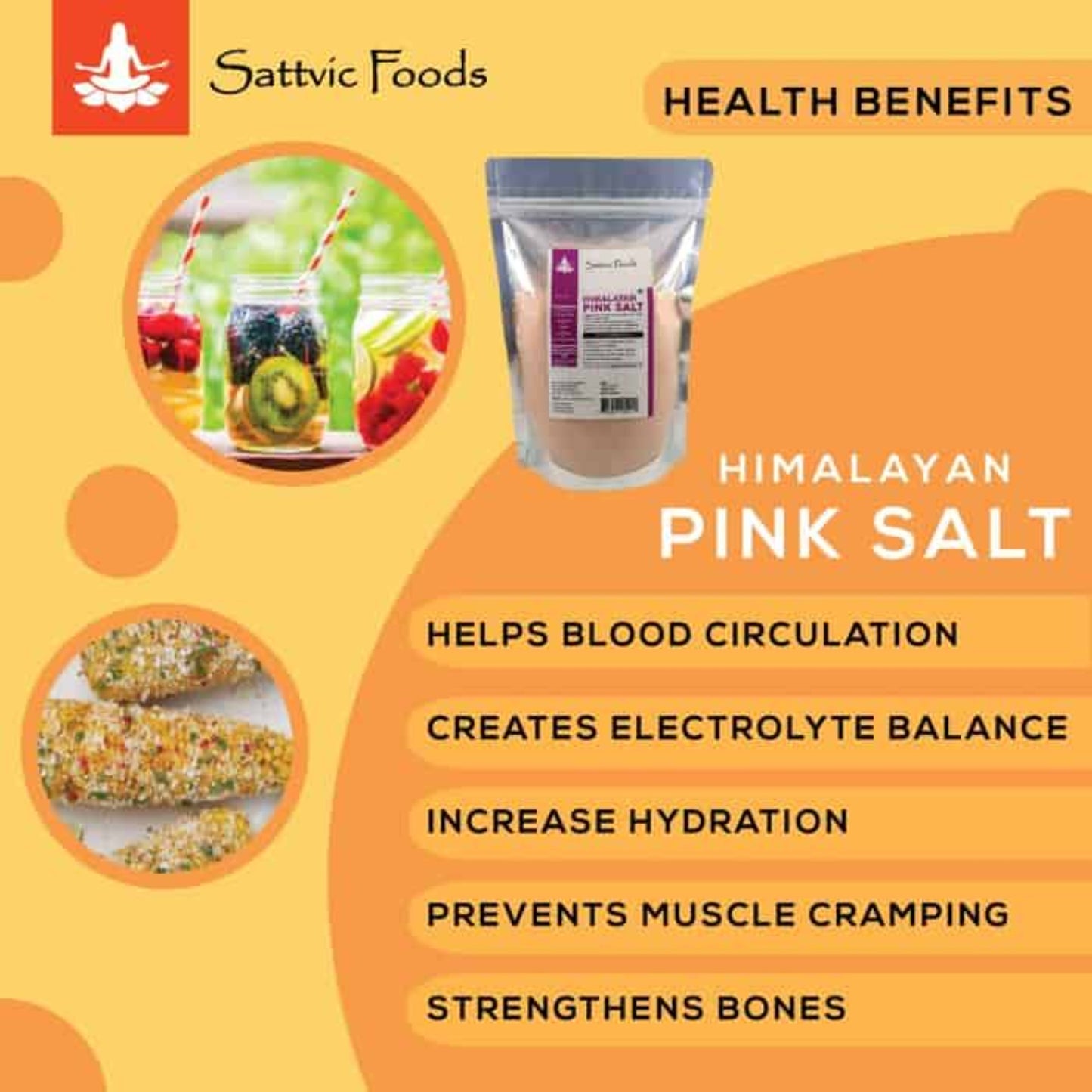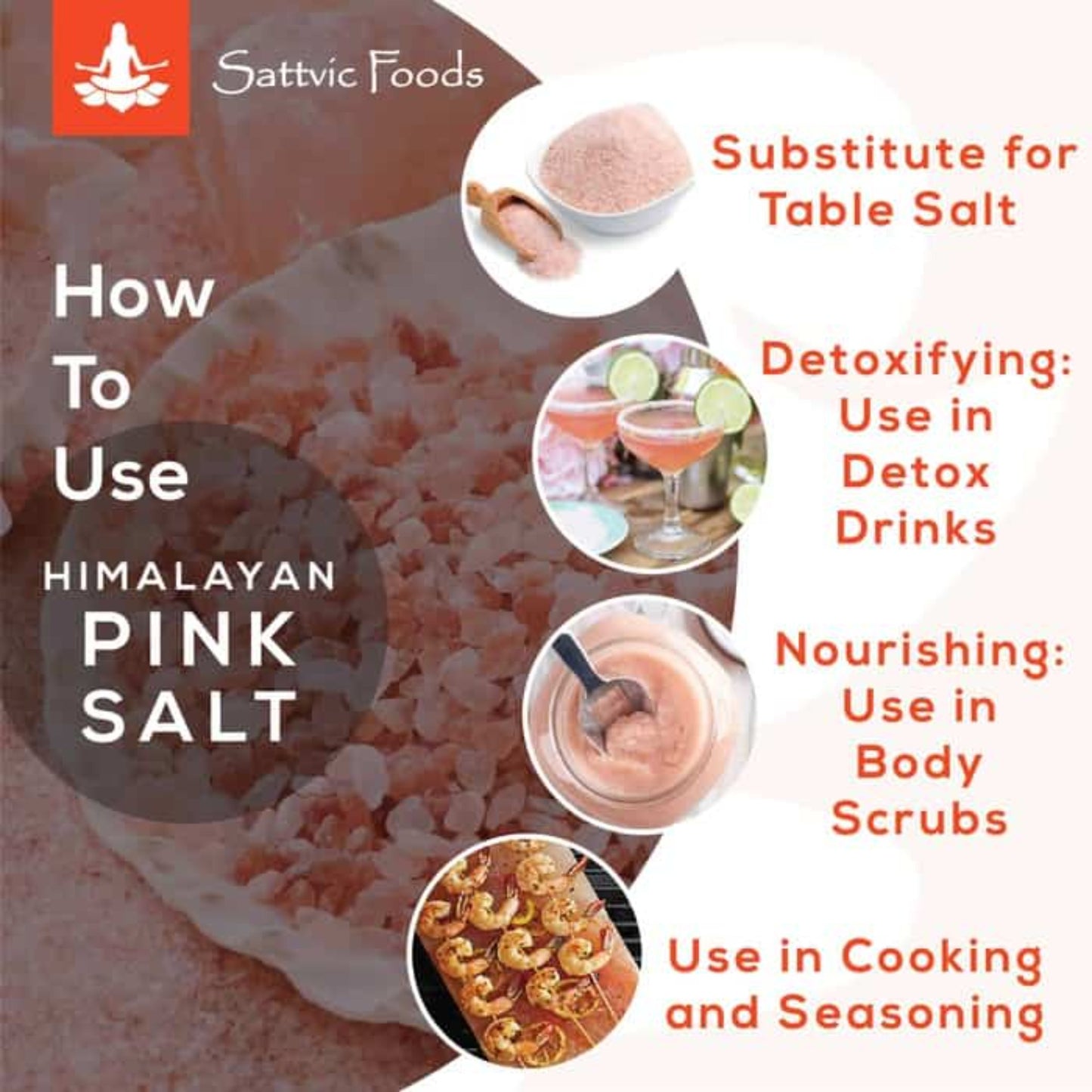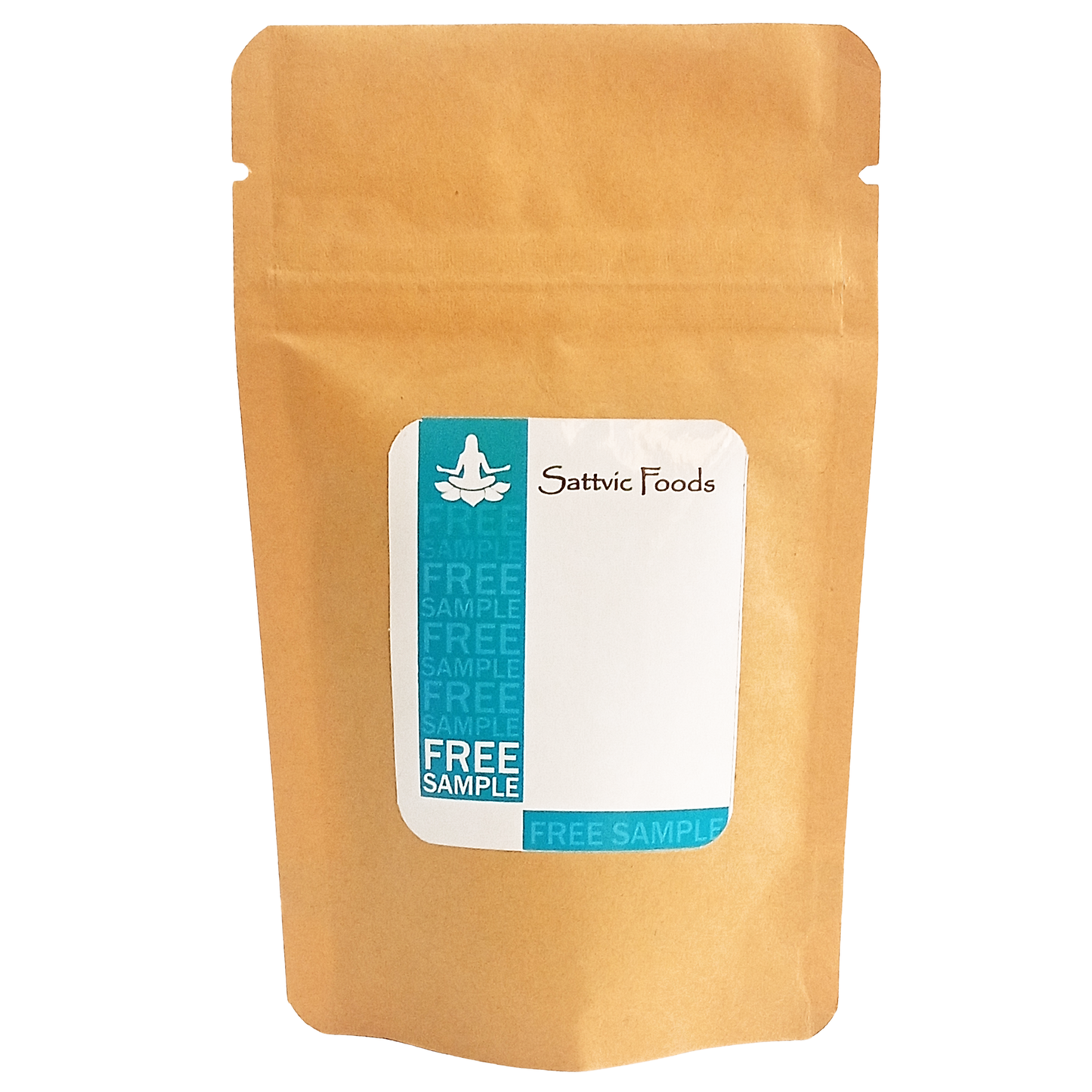 Collapsible content
Delivery Information

Orders are shipped within 2 business days from payment. Delivery ranges from 3-9 days depending on your location.
About Us

Sattvic Foods is committed to your complete satisfaction. We assure you that every purchase is pure and of the highest quality available. If for any reason you are unsatisfied simply email us at info@sattvicfoods.in or reply to your order email.