Regular price
Rs. 200.00 INR
Regular price
Sale price
Rs. 200.00 INR
Unit price
per
Sale
Sold out
Share
About
Raw Banana Flour (Green Banana Flour) is an excellent, nutrient-packed gluten-free alternative to everyday flours. Made from 100% unripe green bananas, this all-natural flour is especially high in Potassium and Resistant Starch, a prebiotic fibre that supports digestive health and lowers blood sugar. The flour goes extremely well with sweet as well as savoury ingredients.
Green Banana Flour is the hot new superfood, one of the best alternatives to wheat or grain flour. It can actually make those cakes and cookies good for you! The Green bananas are peeled, sliced, dehydrated, and then milled to form flour that can be used for everything from baking brownies to thickening up your morning smoothie. Pretty much the very best and easiest way to make the most of this super healthy fruit. 

How To Use
Use as a substitute for or in combination with wheat flour.

Prepare Sweet as well as Savory Dishes.

It produces baked goods with fluffy textures - ideal for pancakes, cookies, crepes, bread, muffins, and more.

Ideally, 3/4 cup of Banana flour can be used to replace 1 cup of grain flour.

Mix with regular flour to make chapatis.

As a Supplement - add to smoothies, shakes, and gravies to boost your nutrition intake.

 It can be used as a thickener in sauces and soups.
Do read up on some of its benefits here Click here for another interesting article to know more about this flour, its health benefits & recipes too.
Health Benefits 
High in Fibre- Because of its fibre content, it keeps you feeling fuller for longer, making you less likely to reach for that packet of biscuits an hour after lunch.
Vegan Friendly- Gluten-free, grain-free, dairy-free, nut-free, and soy-free, making it perfect for vegans and those on the Paleo diet. 
Aids in Weight Loss-Raw Banana Flour being lower in calories than most wheat flours and alternatives like oat and almond flour - is an excellent choice for those watching their waistlines.
Why Buy Ours
Made from 100% unripe green bananas.

Green bananas are peeled, sliced, dehydrated, and then milled to form flour that can be used to make some delicious recipes.
✔ Free sample is a single serving (3-15 g) for trial
✔ Get a free sample for every Rs. 500 of purchase
✔ Add a product other than items being purchased
✔ Free Sample must be added before Checkout
View full details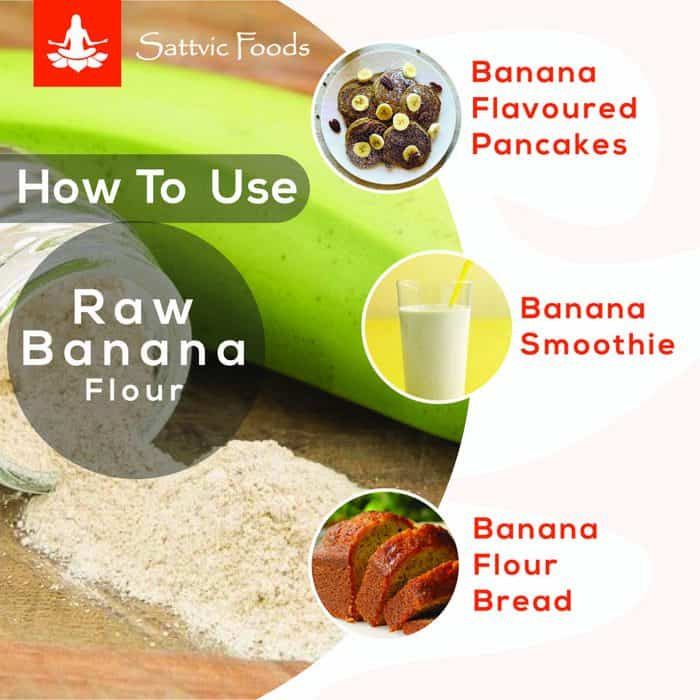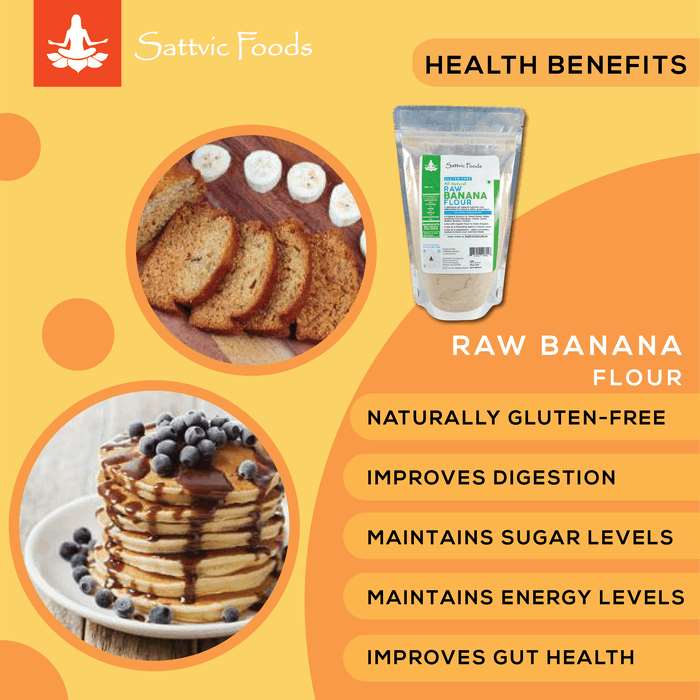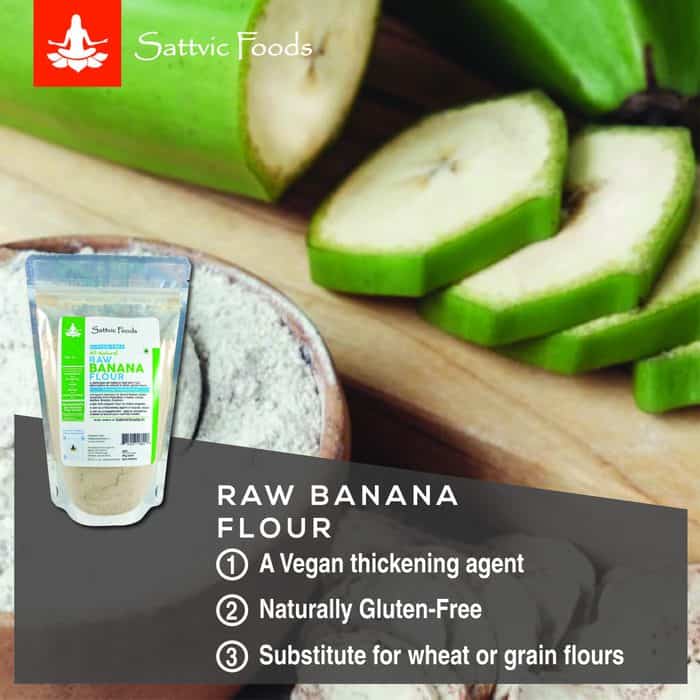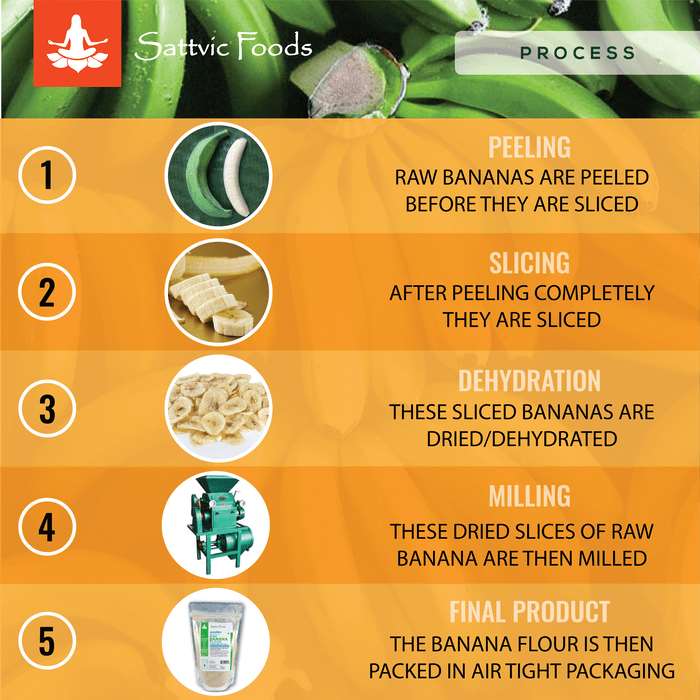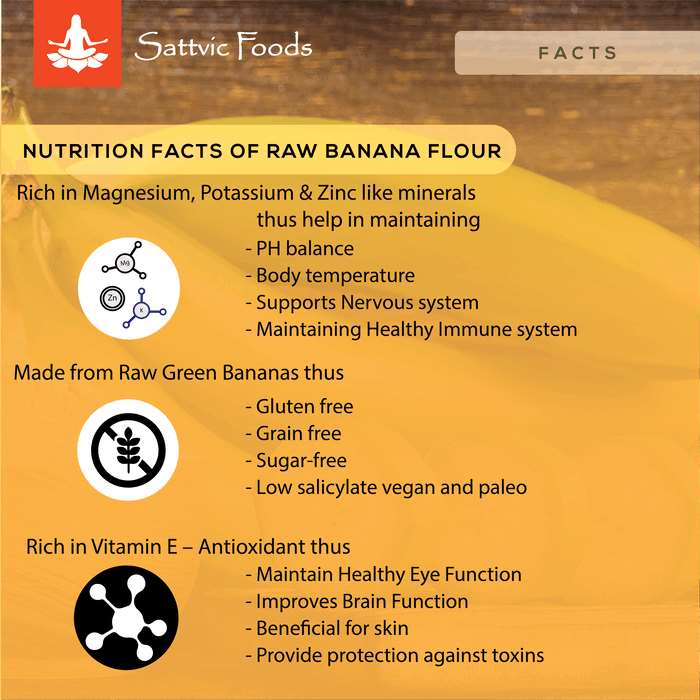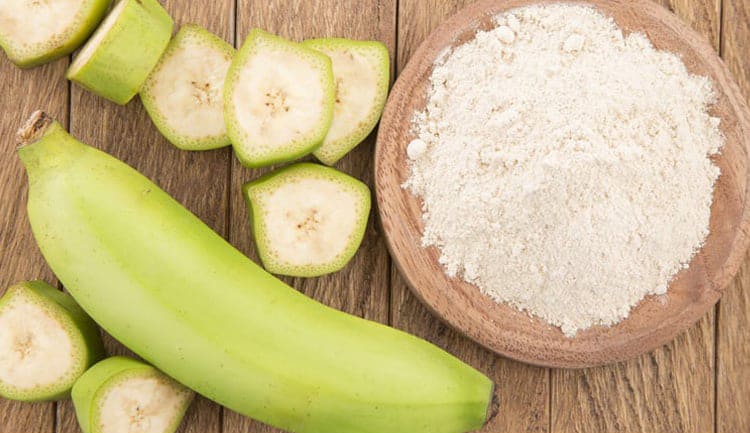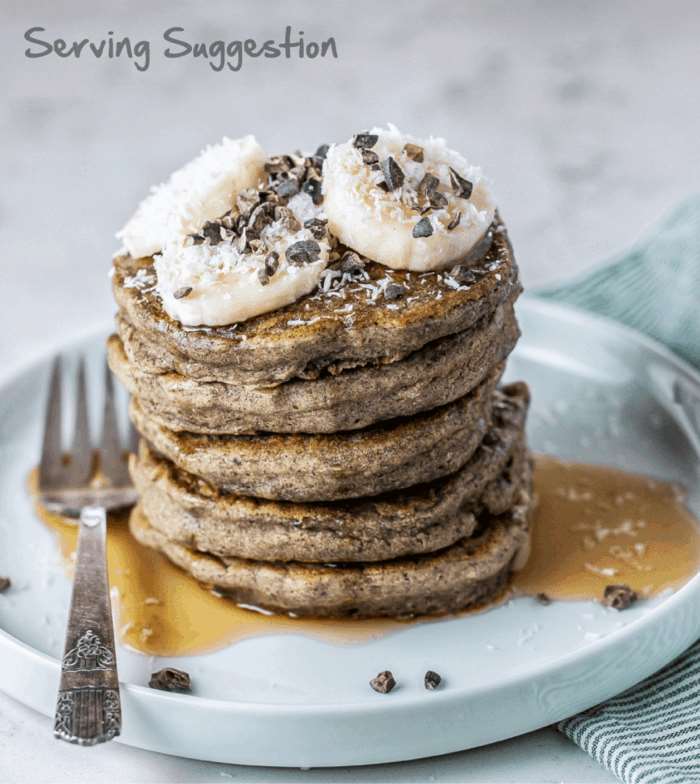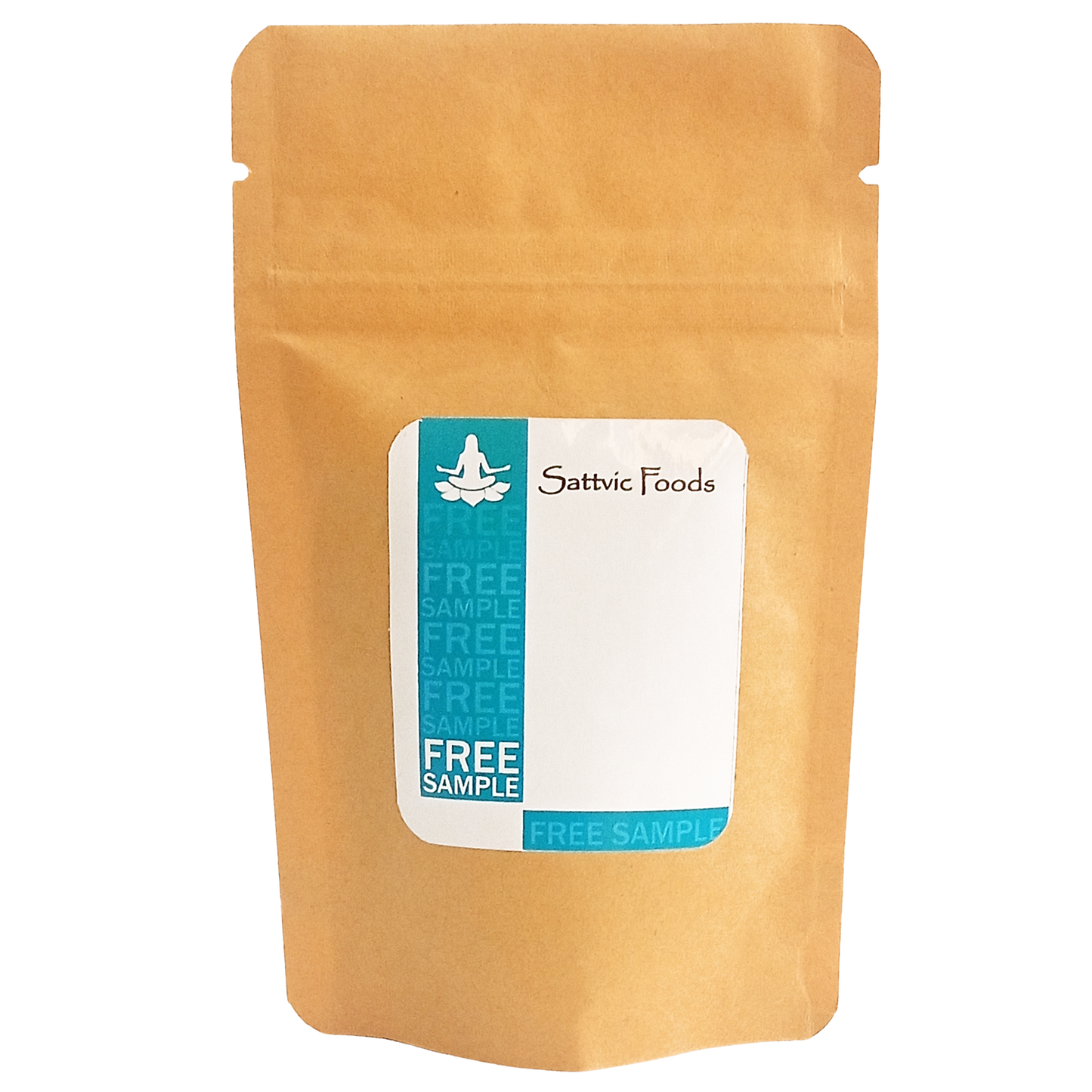 Collapsible content
Delivery Information

Orders are shipped within 2 business days from payment. Delivery ranges from 3-9 days depending on your location.
About Us

Sattvic Foods is committed to your complete satisfaction. We assure you that every purchase is pure and of the highest quality available. If for any reason you are unsatisfied simply email us at info@sattvicfoods.in or reply to your order email.