Regular price
Rs. 200.00 INR
Regular price
Sale price
Rs. 200.00 INR
Unit price
per
Sale
Sold out
Share
About
Would you believe that it would take five years for a cocoa tree to produce its first set of pods? Wow, that's what we call it worth waiting for! Cacao Nibs are just small crushed pieces of cacao beans separated from their husks, to put it simply. It is usually roasted and has a bitter, chocolatey flavour.
The nibs are a healthier (less processed) way to consume dark chocolate (which is known to have health benefits). They have a chocolatey taste but are not quite as sweet as chocolate. They are surprisingly useful ingredients and very versatile. Cacao nibs can be eaten as a snack right out of the bag or added to granolas & trail mixes. 
Source
Our Cacao Nibs are sourced from a small family enterprise in Kerala that carefully selects and processes only the highest quality beans packed and sealed for you.
How To Use
Enjoy Plain- This can be eaten as it is (just like dark chocolate), or you can add this to your favourite sweet and savoury dishes. If you enjoy the bitterness of Cacao or you want to make Chocolate, this is for you. 
Beverages- Whether you want this sprinkled on top of your favourite whipped hot chocolate, smoothies, or ice cream, it's still undeniably delicious.
Desserts- The Cacao Nibs can be used as an ingredient in your cakes and desserts, it's also great for your savoury meals. Whole or powdered form nibs are added to your cooking and baking for an added crunch and a strong chocolatey flavour.
Serving- One serving of cacao nibs (25 g) is equivalent to 155 calories, 5.3 grams of fat, 7.2 grams of carbohydrates, and 3.7 grams of protein.
Health Benefits
Great Source of Antioxidants- Our Roasted Cacao Nibs are rich and fully loaded with antioxidants that help lessen damaged cells. It is an excellent alternative to chocolate chips when you prefer a bitter touch in your snacks. Studies show that cacao nibs have higher antioxidant levels than blueberries, red wine, and green tea. The antioxidants in cocoa nibs are also more stable than in other foods and are easy for the body to assimilate.
Have a Happy Mood- Adding some cocoa nibs to your favourite food may lift your mood. Since it helps increase serotonin and dopamine production in your brain, you'll have a good day ahead of you.
Anti-Inflammatory- Sattvic Roasted Cacao Nibs have different compounds that are anti-inflammatory and responsible for boosting overall health.
Heart Health- These cacao nibs are rich in Flavonoids, which reduce cell damage in the body and improve heart health.
Aids in Bowel Movement- The fibre in cacao nibs helps digest your food so that you'll experience excellent bowel movements avoiding constipation.
Antiageing- If you are worried about premature ageing, these cacao nibs might be of help. Polyphenols that are found in these nibs protect cells from the oxidation process that is responsible for ageing. So, whenever you put in some cacao nibs, you help your skin look radiantly young. If you are looking for a healthier way to enjoy chocolate, this is the perfect catch.
Why Buy Ours
Our Sattvic Roasted Cacao Nibs are even better since it's made from non-alkalized beans that are more nutritious than any other brands. 

Less Processed and have a chocolatey taste but is not quite as sweet as chocolate.
✔ Free sample is a single serving (3-15 g) for trial
✔ Get a free sample for every Rs. 500 of purchase
✔ Add a product other than items being purchased
✔ Free Sample must be added before Checkout
View full details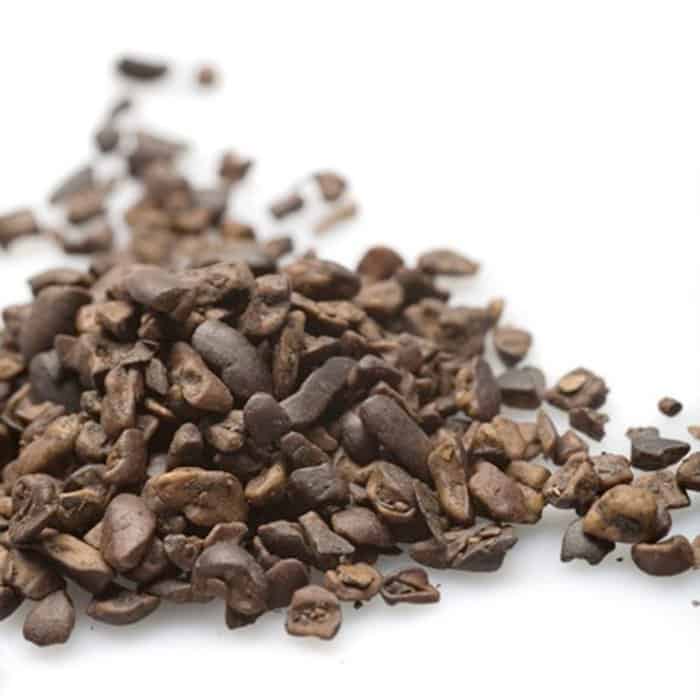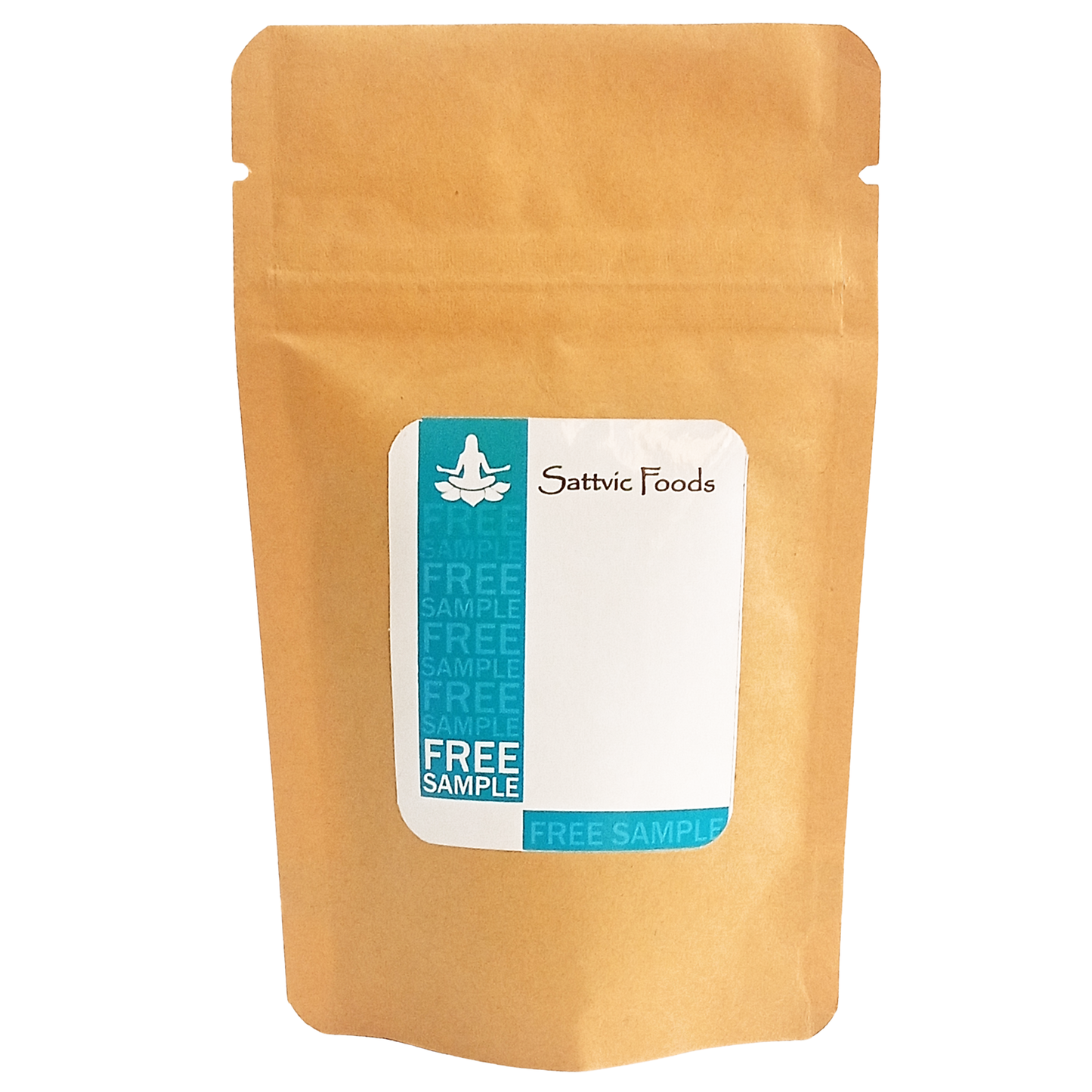 Collapsible content
Delivery Information

Orders are shipped within 2 business days from payment. Delivery ranges from 3-9 days depending on your location.
About Us

Sattvic Foods is committed to your complete satisfaction. We assure you that every purchase is pure and of the highest quality available. If for any reason you are unsatisfied simply email us at info@sattvicfoods.in or reply to your order email.