Regular price
Rs. 200.00 INR
Regular price
Rs. 250.00 INR
Sale price
Rs. 200.00 INR
Unit price
per
Sale
Sold out
Share
About
A hydrosol that is sure to uplift your senses and invoke sensuality. Make sure to use it in your favourite body care recipes and let your creative side flourish with its sweet, floral notes!
Source 
Our Rose Hydrosol is prepared from fresh rose petals of wild roses and sourced from the Himalayan part of Uttarakhand. Expertly crafted by our distiller from handpicked petals using water-steam distillation.

How To Use
The hydrosol is great in face masks, body sprays or added to a soothing bath.

Rose hydrosol is great for all skin types and is especially favoured as a toner by those with sensitive or mature skin.

This rose hydrosol, though splendid alone, can also be combined with other hydrosols, fragrances, and essential oils. Just spritz as is or add in a few drops of essential oil.

Hydrosols are a great way to incorporate aromas into water-based skin and hair care recipes, and they can be used as a replacement for water in recipes.
Health Benefits
Skin Beautifier- Rose hydrosol is so nourishing and moisturizing to the skin of all types. It is rich in vitamin C, which boosts collagen and prevents premature ageing.
Hair Growth Booster- Rose hydrosol promotes hair growth. It contains high levels of flavonoids, antioxidants, and other nutrients that support the hair follicles and foster the growth of new hairs. Spray it all over your scalp until soaked. Wait for an hour then wash your hair as usual.
Facial Toner- Rose hydrosol has astringent properties. Once applied to your skin, you'll notice it feels tighter, firmer, and non-oily.

Natural Perfume Rose has a beautiful fresh rose scent that lingers on the skin. Use it as a body mist after a shower. It can also be used as an air freshener for your bedroom and other places.

Antibacterial- Rose hydrosol has antibacterial properties that make it good for fighting acne, itchy skin, and other bacterial skin infections.
Why Buy Ours
Light and soothing fragrance.

Our rose hydrosol is prepared from fresh rose petals of wild roses. 

Steam distilled, pure, natural, preservative-free floral rose water.
Disclaimer
Best before 6 months. Refrigerate for longer shelf life. This product is Pure and Preservative Free. For a longer life, adding preservatives to your DIY creations is recommended.

View full details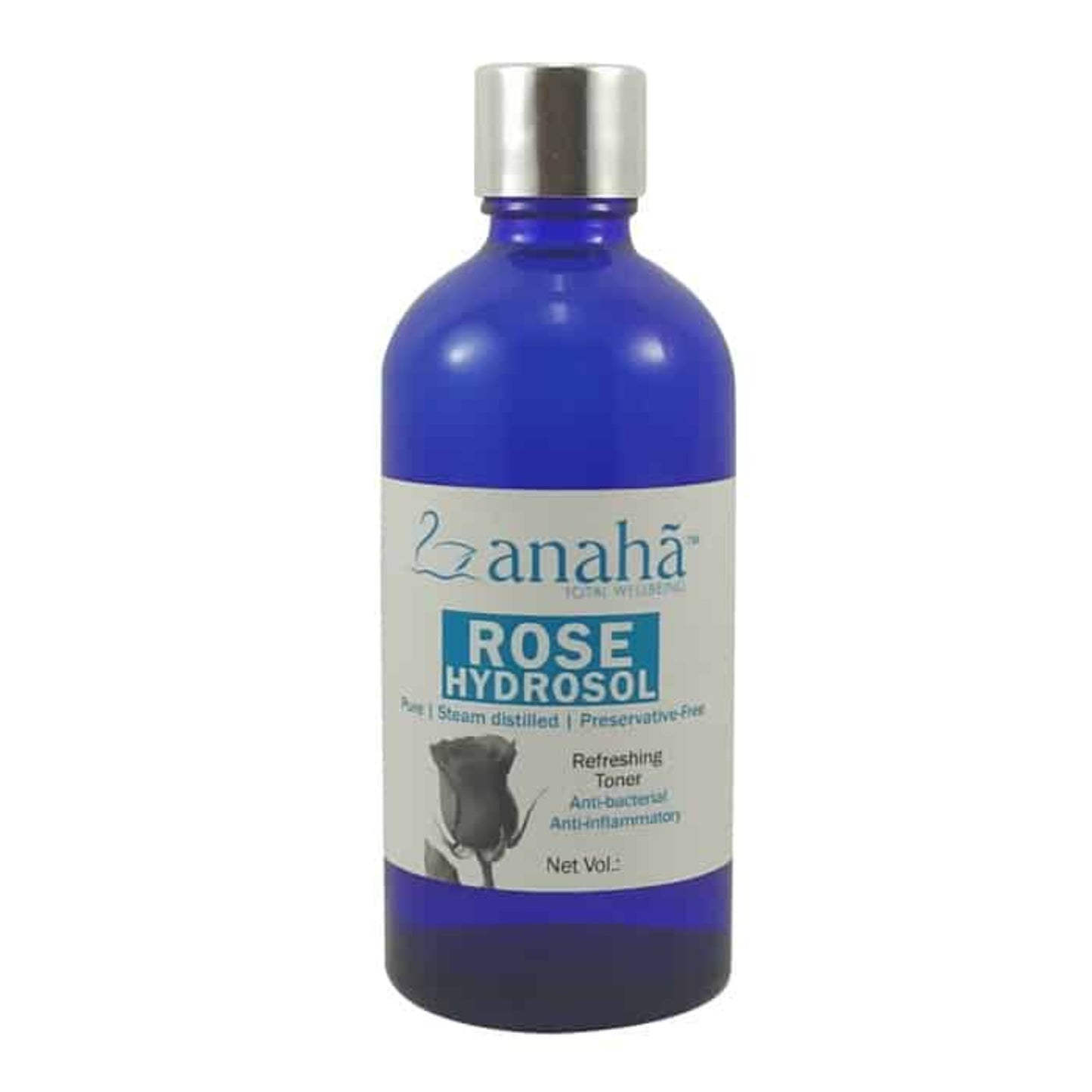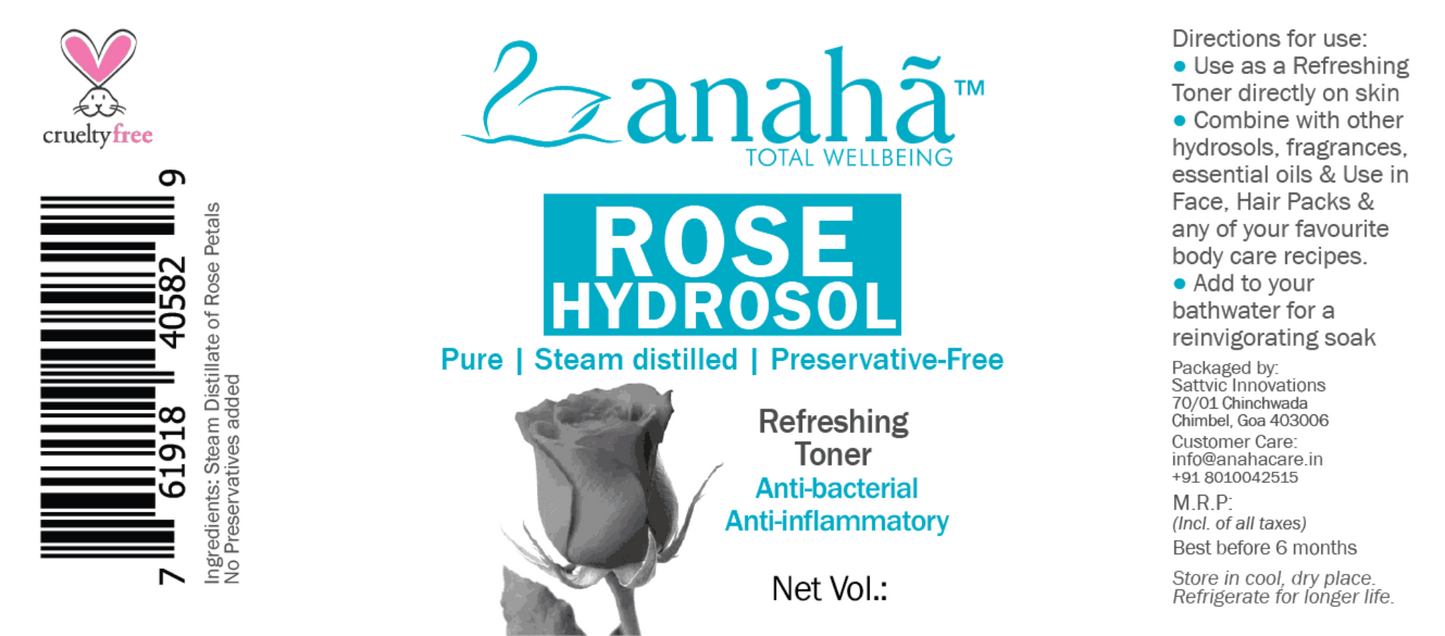 Collapsible content
Delivery Information

Orders are shipped within 2 business days from payment. Delivery ranges from 3-9 days depending on your location.
About Us

Sattvic Foods is committed to your complete satisfaction. We assure you that every purchase is pure and of the highest quality available. If for any reason you are unsatisfied simply email us at info@sattvicfoods.in or reply to your order email.