Regular price
Rs. 250.00 INR
Regular price
Rs. 300.00 INR
Sale price
Rs. 250.00 INR
Unit price
per
Sale
Sold out
Share
About
Witch Hazel with 14% alcohol has been used for over a century for a variety of cosmetic & pharmaceutical applications. This is the most widely used and versatile extract powering many of the world's greatest products as an active ingredient and natural enhancer. In either role, this product offers astringent, anti-irritant and anti-inflammatory properties which have proven to be highly beneficial for cleansers, toners, anti-ageing products, psoriasis, sunburn etc.
 This makes it a versatile natural astringent which is safe to use even on the most sensitive skin. It can very well treat and soothe oily, irritated, red, damaged, blemished or inflamed skin. Witch hazel's naturally occurring flavonoids make it effective and soothing.
Source 

Anaha Witch Hazel Distillate (with 14% natural grain alcohol) is the clear colourless distillate prepared from recently cut and partially dried dormant twigs of Hamamelis virginiana Linné, containing natural oils and 14% Natural Alcohol. 
How To Use
Witch hazel is a natural astringent that tones and gently cleanses the skin. Suitable for all skin types, witch hazel is a versatile natural astringent used to treat oily, irritated, red, damaged, blemished or inflamed skin without stripping the skin of its moisture. This natural toner soothes, calms and freshens up your skin it is free of artificial fragrances or dyes suitable for sensitive skin. Use it to make your own DIY preparations such as after shave lotion, toner, anti-acne cream etc. It is a gentle yet effective way to help minimize enlarged pores and combat oiliness, leaving your skin feeling fresh and toned. Furthermore, being an excellent skin toner and freshener, witch hazel is traditionally used to treat minor cuts, burns, rashes and insect bites.
Health Benefits
Reduce Scalp Irritation- 

It creates an environment not ideal for yeast to grow. It also may directly lower levels of yeast on the scalp, subsequently minimizing inflammation and flaking.

Natural Astringent- It can act as an astringent by drying out your acne blemishes, much like other OTC treatments. Part of this is related to the active tannins in witch hazel. These plant-based compounds also have antioxidant effects.
Treats Sunburn- It can help soothe a painful sunburn. You can use it to make a cool compress or spray to enhance its cooling effect.
Help Fight Acne- Witch hazel acts as an astringent to help shrink your pores, soothe your skin and reduce inflammation.
Why Buy Ours
This is a pure & natural extract, thereby maintaining all the beneficial natural tannins.

This product is made from 100% Certified Organic Witch Hazel plant material non-genetically modified and gluten-free, BSE/TSE free, and not tested on animals.
Disclaimer

A patch test is recommended to check for skin sensitivity.
View full details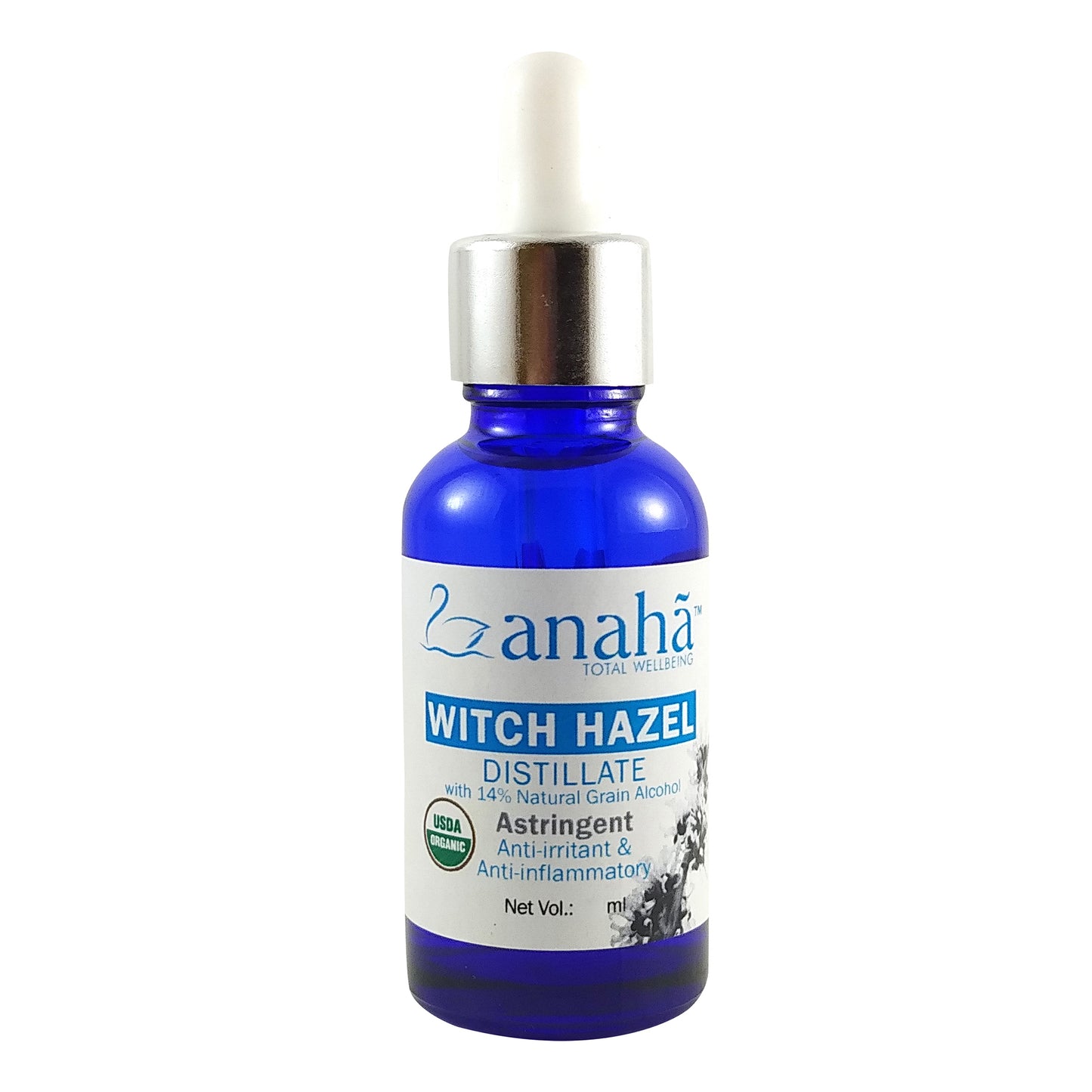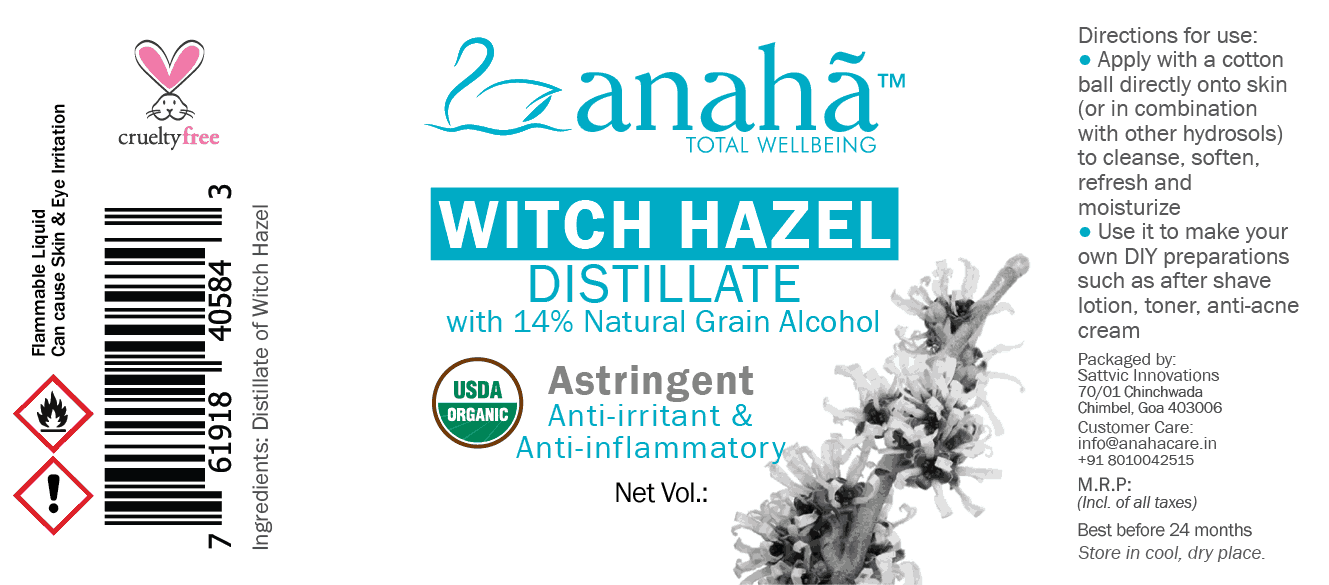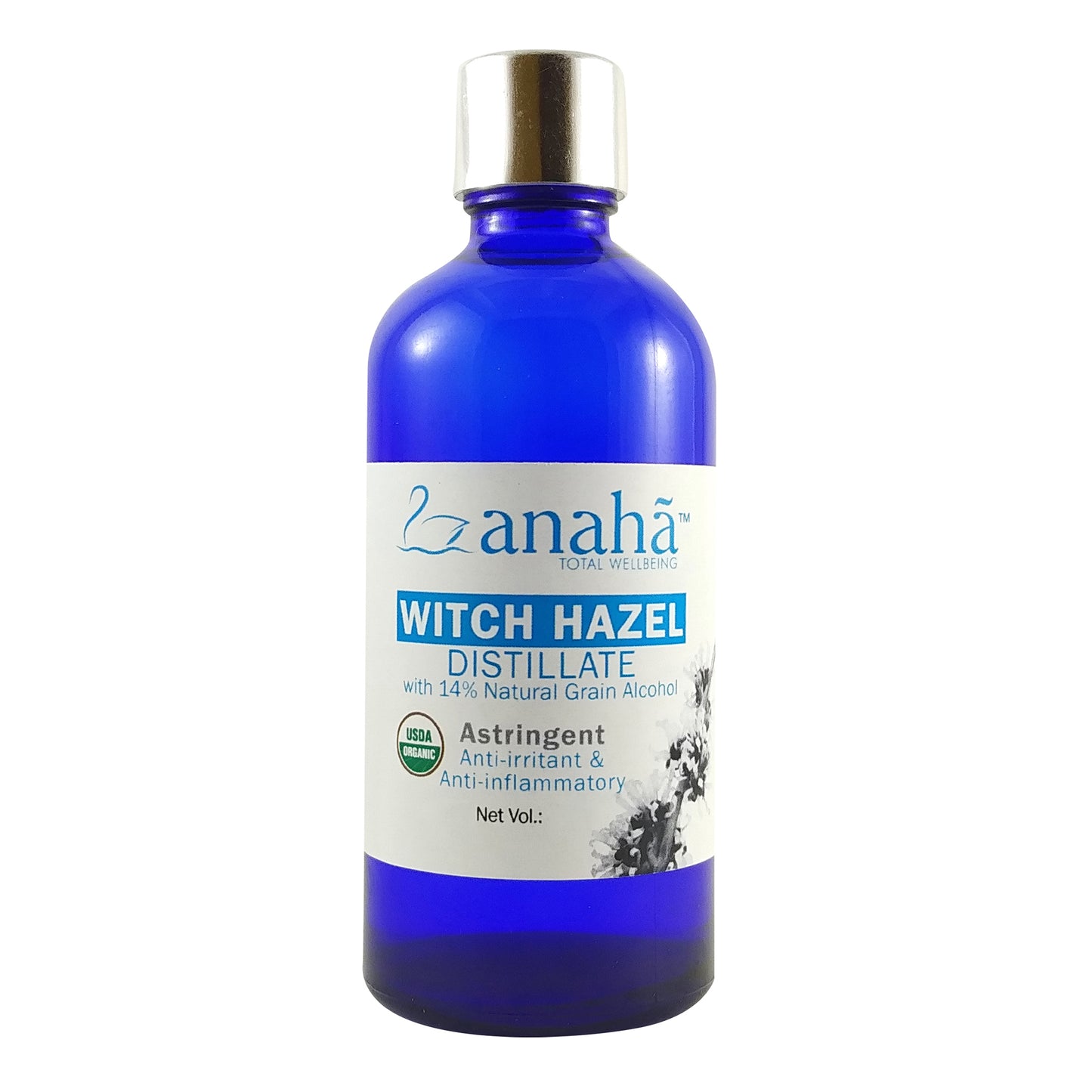 Collapsible content
Delivery Information

Orders are shipped within 2 business days from payment. Delivery ranges from 3-9 days depending on your location.
About Us

Sattvic Foods is committed to your complete satisfaction. We assure you that every purchase is pure and of the highest quality available. If for any reason you are unsatisfied simply email us at info@sattvicfoods.in or reply to your order email.